It's hard to see how Konami will get its head out of the water with its 2022 eFootball, but it's decided to stick to its original course, not without delaying the schedule. Therefore, version 1.0 was only released last April on PC and home consoles, and now the free game is about to switch to version 1.1.0.
It will be rolled out on June 2, 2022 with Beginner difficulty and 10-minute matches, "better win/loss attribution score in online matches, server performance improvements, as well as innovations such as communication between console and mobile." Because yes, June 2nd will also mark the arrival of eFootball 2022 on iOS and Android via an app that will replace eFootball PES 2021.
Until then, the servers will be shut down from May 30th to June 2nd on consoles, leaving us access to Trial Match offline mode only. On the other hand, seasonal content will not restart immediately: Season 1 is no longer available and Season 2 will only resume on all platforms on June 16th as new events and players will be purchased with eFootball Coins. As for the technical innovations of 1.1.0, nothing is specified at the moment.
If you prefer a premium experience, FIFA 22 is available from €32 on Amazon.fr.
See also: FIFA: future titles without Electronic Arts will remain the "best", new video games planned from 2022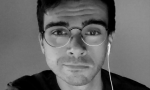 presence
editor

Favorite editor of your favorite editor since 2009, passionate about music that makes boom boom, follower of comics of all kinds. I've played too many Pokemon in my life.
follow me :


.