With 6.6 million units sold worldwide in 2021, half of which are in China, EV sales have doubled in a year and now account for 10% of new car sales. At the beginning of 2022, they continued to grow, with two million units sold in the first quarter (+75% yoy).
These sales are largely driven by government subsidies, which have doubled in 2021 to nearly €30 billion worldwide. Manufacturers, for their part, have quintupled the number of vehicles available between 2015 and 2021, with about 450 electric models now on sale.
However, commodity tensions are likely to slow this growth. "Governments, industry and investors must remain vigilant and creative in order to avoid problems with the supply of key minerals," said IEA Executive Director Fatih Birol.
These minerals are mined mainly in countries such as Australia, Chile or the Democratic Republic of the Congo. But China produces three-quarters of lithium-ion batteries, the dominant technology, and controls more than half of the lithium, cobalt and graphite refining and refining capacity.
⋙ Let's recycle our devices, not extract resources from mines, researchers advocate
Europe produces a quarter of electric vehicles
According to the IEA, lithium requirements are especially important: by 2030, they should be increased six times, to 500 kilotons, which will require the opening of 50 new mines. Europe produces a quarter of electric vehicles but controls very little raw material, as does the US.
"The European and American governments have made strong commitments to develop battery capacity, but most of the supply chain must remain Chinese until 2030," the IEA said.
Alternative battery technologies, recycling, and incentives to buy smaller cars can help conserve these minerals. In the short term, sales could also be hampered by higher prices for raw materials used in batteries, as well as logistical problems caused by the war in Ukraine and Covid-19-related restrictions in China.
The IEA recommends raising taxes on thermal cars while phasing out subsidies for the purchase of electric vehicles. He also recommends extending these programs to trucks and buses and supporting them through the development of charging networks.
The agency believes that the electrification of transport in developing countries should focus on two- and three-wheelers, along with buses.
Read also:
Electric car, not so green after all? The Truth About 3 Arguments Shared on Social Media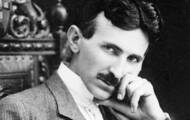 Who was Nikola Tesla, the inventor who inspired Elon Musk's name for cars?