With Elon Musk's continued incompetence as the head of Twitter, it's easy to forget that the Tesla company that made him famous is also full of scandals, lies, and even death.
Source: Jacobin Mag, Branko Marcetic
Translation by readers of the Les-Crises website
After the disastrous beginning of billionaire Elon Musk's reign on Twitter at the end of last year, observers were surprised to point to the dizzying drop in the value of Tesla shares that accompanied it. Understandably, Musk's fixation on the social media platform and his disastrous handling of it has eroded investor confidence in his once-triumphant self-driving car business.
But let's not forget that there may be another culprit: the multiplication of deaths and lawsuits around the company.
Approximately 765,000 Tesla vehicles are equipped with the company's so-called "Autopilot" and "Full Self-Driving" systems and are driving the streets of the United States right now, a shocking example of a massive human beta test that we are participating in without our knowledge. During the year ended July 2022, Tesla vehicles equipped with Autopilot software were involved in 273 crashes, or 70% of 392 crashes involving all advanced driver assistance systems, according to regulators. Strikingly, regulators found that Tesla vehicles were stopped about a second before the accident. That's why regulators have ordered automakers to disclose all crashes that used this type of software within thirty seconds of an impact, so they don't use this flaw to underreport their crashes.
The situation has gotten so bad that the National Highway Traffic Safety Administration (NHTSA) launched a software investigation last year after self-driving Tesla vehicles crashed into parked ambulances, often at night and despite flashing lights, cones and various other warnings. By the middle of last year, thirty-nine of the forty-eight crashes in the NHTSA's entirely separate list of special accident investigations involved Tesla vehicles, resulting in nineteen deaths, and the agency had advanced the investigation before possibly withdrawing. In one such crash, Tesla simply slammed into a motorcycle in front of it, killing the driver, one of many such incidents that are on the rise.
Part of the problem is that Tesla's "self-driving" cars are not self-driving at all and require, as the company's website says, the constant supervision of a "fully attentive" driver, hands on the wheel. The other part of the problem is that you don't know about it by reading the company's marketing materials or public statements by its famous CEO, who talked about software that allows you to move around "without touching the steering wheel." "doing nothing" because "the car drives itself" – which probably explains why some of the drivers involved in these crashes were watching a movie or playing a video game on their phone.
As expected, Musk and his company were sued over these and other scandals. The families of the two victims have filed lawsuits alleging that Tesla vehicles are defective, lack automatic emergency braking, and "suddenly and unintentionally accelerated to excessive, dangerous and uncontrollable speeds." A class-action lawsuit filed last year accused Tesla of falsely advertising its autonomous driving technology since 2016, portraying it as fully functional or close to it, while another sued Musk for repeated claims that it was fully autonomous. the car will appear only in a year or two. away, lawsuits dated 2015. Other class-action lawsuits cite the issue of cars suddenly stopping due to non-existent obstacles and faulty door handles that fall off after a few years.
Other lawsuits allege that Tesla is not doing well at the production line level. The company has been the subject of at least ten lawsuits, including one from the state of California, over allegations of widespread and shocking racial discrimination at its Fremont, California plant, including the regular use of racial slurs and segregation of black workers. isolated areas. Another lawsuit alleges that Musk exerts undue influence on Tesla's board of directors, which he used to extract excessive salaries.
So yes, Musk's incompetence at managing Twitter has certainly hurt the company that first made him famous. But the company itself is riddled with scandals and blatant incompetence, which reminds us that the genius CEO Musk's reputation was dubious long before he got into social media.
editor
Branko Marcetic is editor of The Jacobin magazine and author of Yesterday's Man: The Case Against Joe Biden. [L'homme du passé : le dossier contre Joe Biden, NdT]. He lives in Chicago, Illinois.
Source: Jacobin Mag, Branko Marcetic, 07/01/2023
Translation by readers of the Les-Crises website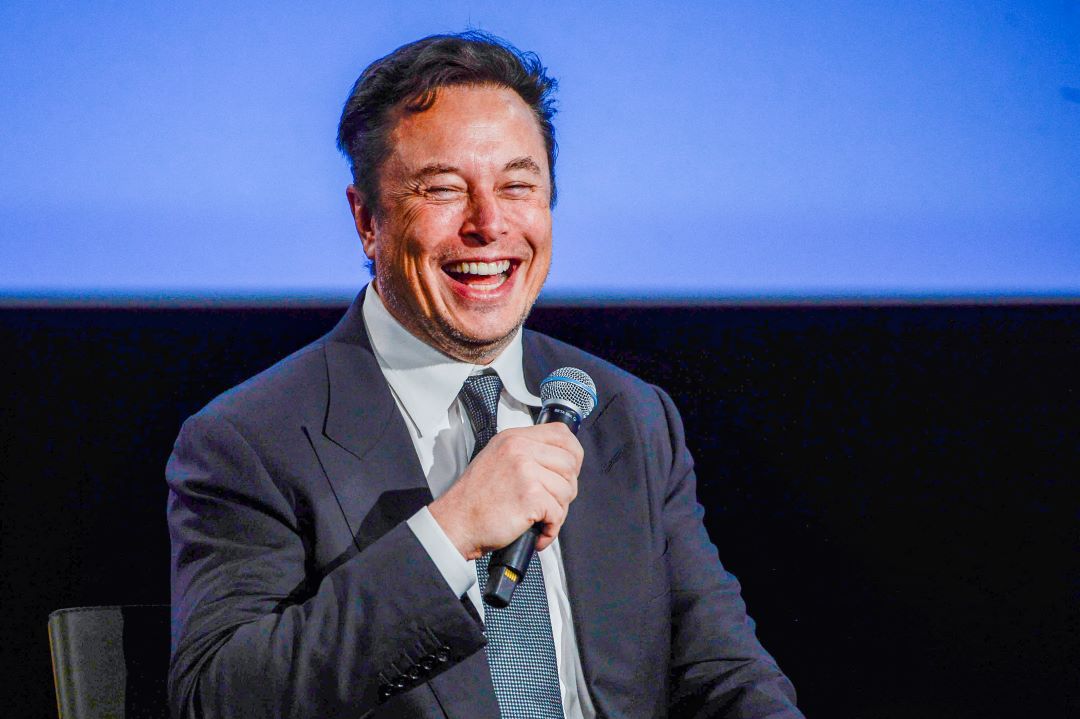 We offer you this article to expand the field for reflection. This does not necessarily mean that we endorse the vision developed here. In all cases, our liability is limited to the comments we report here. [Lire plus]We are in no way bound by comments that the author might have made elsewhere, much less those that he might have made in the future. However, thank you for letting us know via the contact form any information about the author that might damage his reputation.