Image taken from "Goliath" by Gene Murphy and May Abdalla.
In twenty-five minutes of rich and inventive storytelling, Goliath: Playing With Reality, a virtual reality (VR) work by Gene Murphy and May Abdalla, winner of the Grand Jury Prize at the Venice VR Expanded, recounts the struggle against psychosis of a man who spent several years in a psychiatric hospital. An immersion in an icy universe where thoughts are hazy and confused.
In the past, psychotics who have managed to survive the disease have told deeply moving stories, such as Polo Tonka and his Dialogue with myself. By putting on a virtual reality headset, we discover here a new facet of psychosis: a more embodied, more condensed, sometimes more brutal side.
Freefall
The helmet placed on the eyes has the effect of a huge screen, which envelops us, encloses us, completely isolating us from our familiar surroundings to launch ourselves into the imagination of Goliath, the pseudonym of the online gamer adopted by the character. With that of the actress Tilda Swinton, who guides us in the story, the voice of this gentleman resonates throughout the course (unfortunately in English without subtitles): "My fucking head is screwed" is screwed).
In a key scene, Goliath mixes techno music tracks in a UK club. We're sitting directly at their turntables, cans of alcohol in front of us, as if borrowing the look of a lost mouse in front of disproportionately large revelers. A convenient viewing angle because right now Goliath has his nose on the buttons on his turntable. In his own words, he is busy exploring radical and violent musical ideas.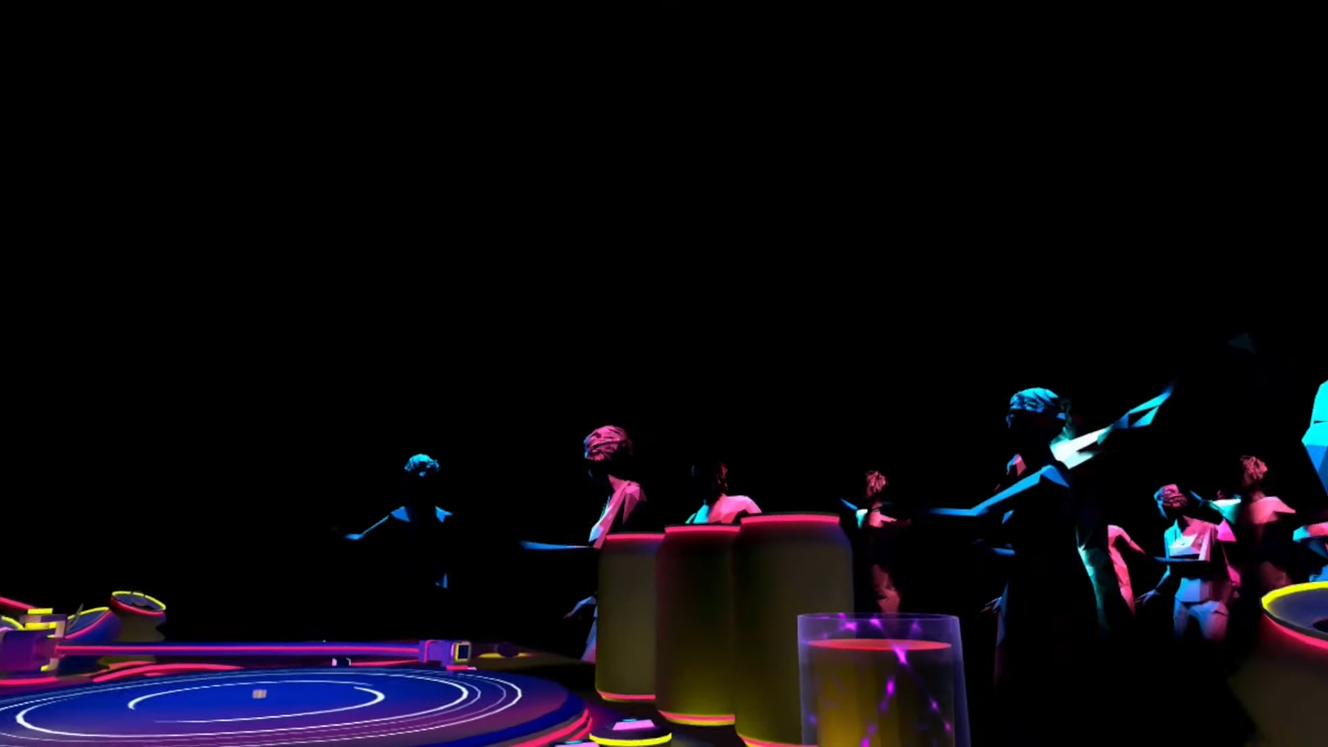 In this scene, the prelude to a psychotic episode, Goliath finds himself on the decks of a British club. ANAGRAM
Suddenly the record player explodes. Goliath's life literally falls apart into little pieces that float around us, a visual metaphor for a severe psychotic episode accompanied by hallucinations. The view of Goliath darkens, the VR controllers in our hands vibrate for a long time, making the buzz that invades the character's mind feel a bit. In the inky blackness some tiles slowly emerge, gradually spreading out, revealing the contours of a cell. Then other cells begin to float around us, symbolizing the multiplication of their days of isolation.
In free fall, Goliath is traversed by the discourse of psychiatrists, capsules of all forms that fly towards us. "Drugs knock you out completely," testifies Goliath, who hears imaginary voices calling him "shit." "Everything collapses around me. And then you are completely alone. And it lasts forever. "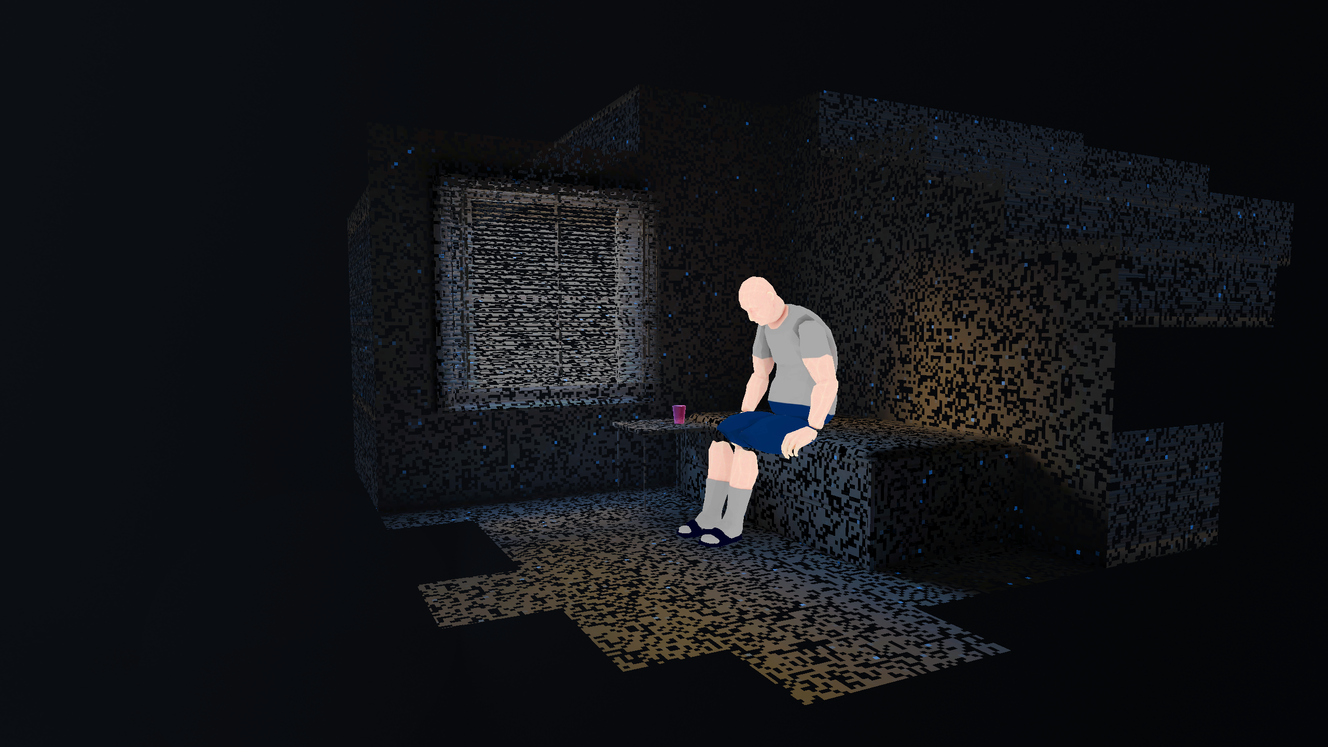 Goliath's long years of isolation, represented on the screen by a mosaic of pixels. ANAGRAM
Six years pass and here we are invited to press a button that seems to be taken from an old arcade machine. The creators of the work turn the imagination of the video game from beginning to end of the narrative with precision and with a remarkable graphic richness. The button pressed, we fall, accompanying Goliath on his return to the real world. An abbreviated return as he struggles to fit into this unwelcoming world.
Salvation through video games
Immersed in a large virtual amusement park, we are invited to shoot small birds with guns. Many times in this virtual work we use our hands in brief interaction phases, reinforcing the feeling of participating in this moving destination. This episode marks Goliath's entry into the world of online video games that will become his refuge. "Sometimes you are not in control, but in games you are," he explains in his hollow voice.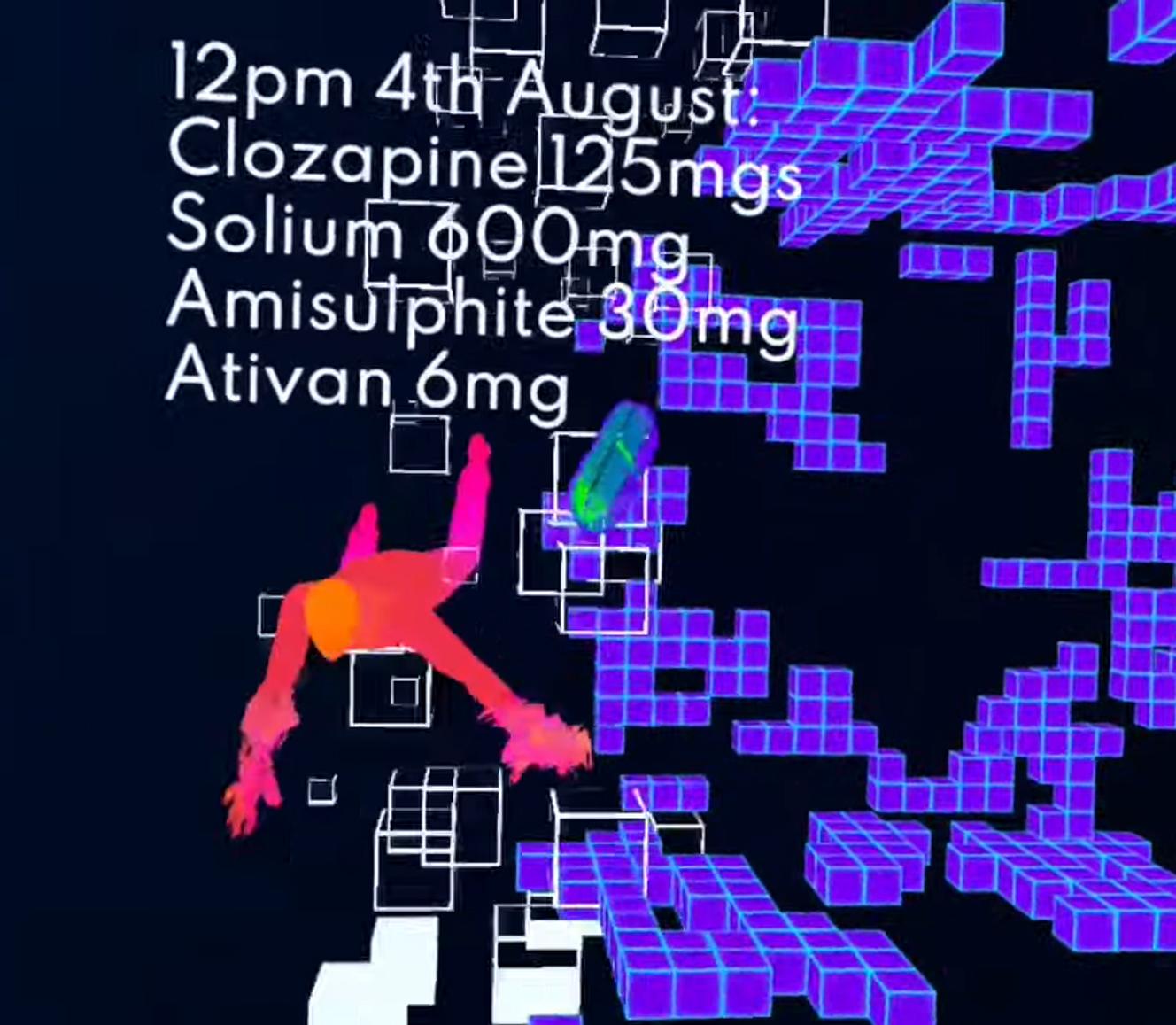 Psychiatrists talk about Goliath, capsules of all shapes and sizes that fly towards us during a free fall. ANAGRAM
The story ends in a tiny and simple apartment. The furniture in this studio slowly dissolves, then its walls fade away to reveal the background of an online video game, where Goliath, who has become a giant robot, spends most of his time with his new friends, some of which are considered disabled by the administration, like him. Certainly a virtual world, but a world shared with other people, and not a hallucinated reality that isolates you. Better than nothing, as he testifies:
"The thoughts are still there, my paranoia is still there. But things like streaming and video games keep my mind off all this shit, and I forget, y'know? Am I happier, I think? I just want to live a little bit. Live a life. "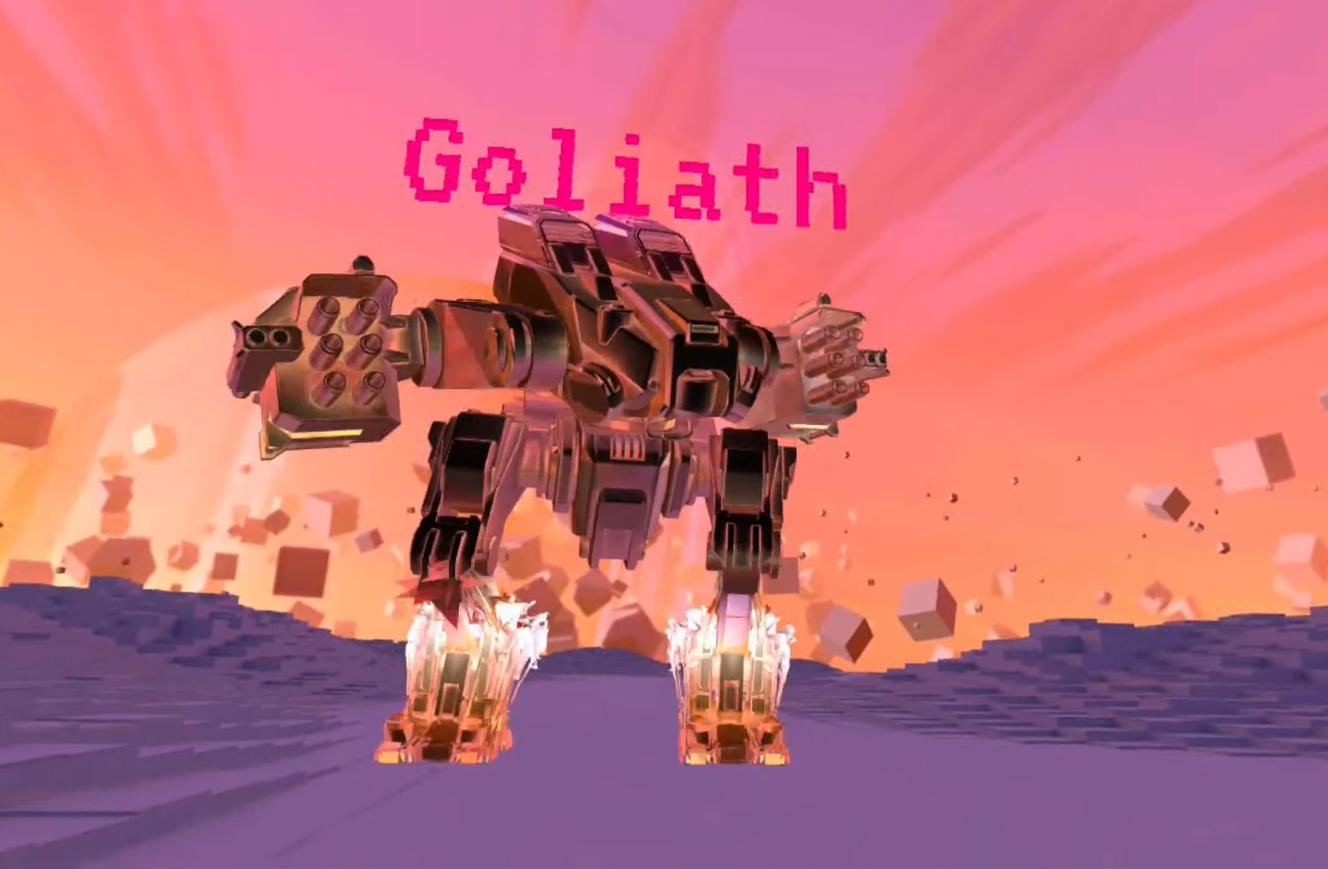 Goliath, now a giant robot, spends most of his time with his new friends. ANAGRAM
At a time when virtual reality fuels the fantasy of a metaverse that allows us to free ourselves from certain limitations of the physical world, Goliath uses this technology for the opposite purpose: to make us experience the struggle and suffering of many men and women in the grip of great psychological difficulties, very real and too often forgotten.
"Goliath: playing with reality". Free virtual reality app compatible with Oculus Quest 1 and 2 headsets.
Astra Pro Nulled, Woocommerce Custom Product Ad, Nulledfire, Yoast Nulled, Slider Revolution Nulled,Woodmart Theme Nulled, Wpml Nulled, Rank Math Seo Pro Weadown, Wordfence Premium Nulled, Newspaper 11.2, Fs Poster Plugin Nulled, Plugins, Elementor Pro Weadown, Consulting 6.1.4 Nulled, Avada 7.4 Nulled, WordPress Theme, Elementor Pro Weadown, WP Reset Pro, WeaPlay, Business Consulting Nulled, Woodmart Theme Nulled, PW WooCommerce Gift Cards Pro Nulled, Newspaper – News & WooCommerce WordPress Theme, Flatsome Nulled, Jnews 8.1.0 Nulled, Premium Addons for Elementor, Dokan Pro Nulled, Jannah Nulled, PHP Script