When SQUARE ENIX announced the coming of the Final Fantasy VII remake, especially in an episodic fashion, it was really hard to imagine where this revival of a great classic would go. When this title was released last year, it was a resounding critical success just as we demonstrate in our test. In Final Fantasy VII REMAKE INTERGRADE, SQUARE ENIX allows us to redo (or do) the adventure, but now using the power and technology of the PlayStation 5. In addition, and that is what this test will be about, is the inclusion of FF7R EPISODE INTERmission, the first additional episode of new content since last year. How will the switch to the next generation console have smiled on this award-winning remake? Also, is this new chapter in the story of the same quality as its predecessor?
Final Fantasy VII REMAKE EPISODE INTERmission data sheet
Release date : June 10, 2021
Style: Roleplay
ESRB / PEGI classification: ESRB T / PEGI 16
Developer: SQUARE ENIX
Publisher: SQUARE ENIX
Operating language: Available in French
Exclusively on PlayStation 5
Price during the test: CAD $ 29.99 / € 19.99
Official site
Digital version sent by the publisher
A different reality
As mentioned earlier, EPISODE INTERmission is an additional episode to Final Fantasy VII Remake. We play Yuffie, a ninja from Wutai. This one is not unknown to those who played the original game. She is a playable character, but only much further down in the story. This time around, she becomes the main character in this episode that happens concurrently with the events of the base game. In fact, in the latter, we regularly mention the connection between Avalanche, the group of which Cloud is a part and our heroes, and Wutai, a nation that is against the all-powerful Shinra company.
With the destruction of Sector 5, Yuffie goes on an adventure to join and help Avalanche. This while seeking the mythical supreme materiala that could tip the fight against Shinra. To do this, she will travel to Midgar to join other Wutai spies who are scouting. In particular, Sonon, will accompany us during our adventure and a strong bond of friendship between the two protagonists will grow throughout the story.
For my part, it is essential to have completed Final Fantasy VII Remake before starting InterMISSION because the events that we see there are often closely linked with the original scenario. We will meet places, characters and situations known or already experienced. However, we will see them this time in a different light. And for the older or more nostalgic, don't try to figure out where the story came from in the PlayStation original. It just isn't there. This is a whole new reality that adds flesh to an already very rich history.
A surface scenario
Precisely, although we add content to a game and especially to a period of the latter that was not lacking, the story of Yuffie left me a little puzzled at times. Indeed, I found that we approached moments of the scenario very quickly. Although it is a complement to the base game, I nevertheless had the impression that we were indeed in the presence of a downloadable content (DLC). Even though Yuffie's character is very endearing, we don't quite understand what drives her to a clash against Shinra. We arrive in less than 10 hours of play, to do a series of missions that are linked without too many links with each other.
Precisely, in these 10 hours of play on my part, I spent at least 2 hours on mini-games. The first, Fort Condor, is an improved version of a mission present in the original version of the PS1. This time it is a side mission which, when completed, allows us to obtain quality materia. The second is a crate destruction challenge. Kind of like the one Cloud was supposed to do in the base version of the Remake. Personally, I've spent quite a bit of time on it, but in my opinion, it's content filling.
A modified game system
One of my surprises from EPISODE INTERmission is that the combat system has been changed quite a bit. Although at first glance it has the same menus, it plays out in a much more dynamic way. It will please fans of action games. Indeed, the use of magic is much less important than in the base game. You can quickly use ninja movements paired with the elements (fire, ice, lightning, wind). Plus, as mentioned earlier, our relationship with Sonon is felt in the fights as well. In particular, by using techniques in synergy where the two characters will combine their attacks. In this way, they will get much more results. efficient.
A mixed transition to the new generation
A difficult import
Since I had already completed Final Fantasy VII Remake last year, I wasn't convinced to jump into it again. the adventure only to see visual improvements. EPISODE INTERmission was therefore a good reason to return to Midgar and benefit from the improvements of the PS5. First of all, it is possible to import our savegame from the PS4. However, it is not easy. Indeed, we must upload our backup from the console where it is located using the utility present in the game. Once this step is completed, it will be possible to download it in our INTERGRADE version on the PS5. I find it rather ordinary that this kind of manipulation is still present in 2021.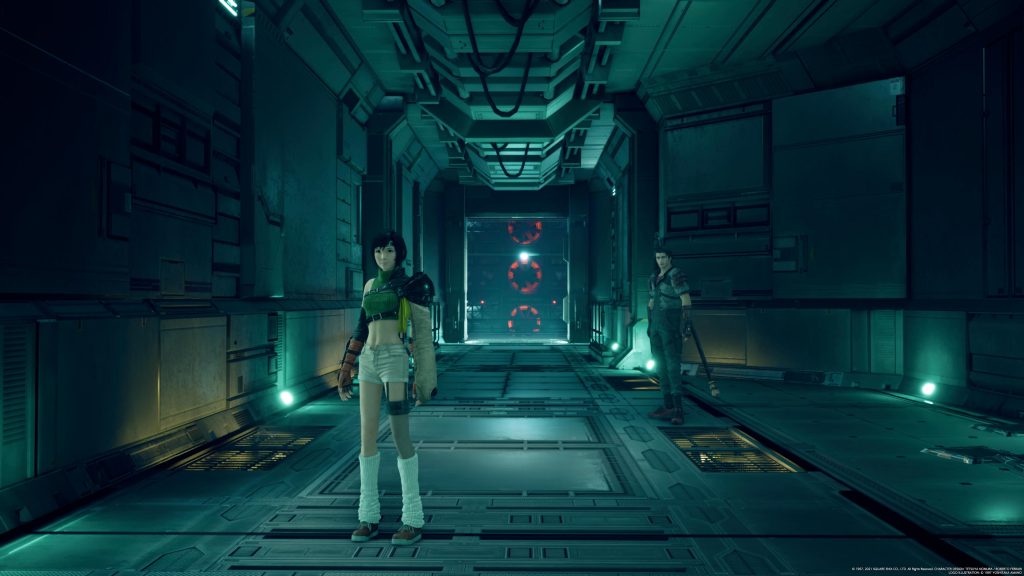 Improved graphics
Once that annoyance was over, I expected to be thrown down my chair when it comes to graphics. In my review last year, I mentioned how beautiful the game was at this end of the generation. Likewise I was eager to see it on a new generation given that the PS4 was out of breath. The fact remains that EPISODE INTERmission is beautiful and impressive. However, it looks like we just added a fresh coat of paint. The details are more precise in the environments and in greater number except that it is not what I expected. In addition, as in many games, we are given the opportunity to put the graphics quality into the world Performance Where Graphics. The first allows greater fluidity in 60 images / second while the second, more details in 4K. Personally, the mode Performance was much nicer. the Graphics, although more detailed, seemed to be in slow motion or even that the image was jerky.
A free update, but …
Finally, it should also be mentioned that the update to INTERGRADE is free if you have the PS4 version. On the other hand, with a caveat. In fact, last March, the PlayStation Plus program offered Final Fantasy VII Remake for free. So if you have this version only, you will not be able to update your game and you will need to purchase the PS5 version.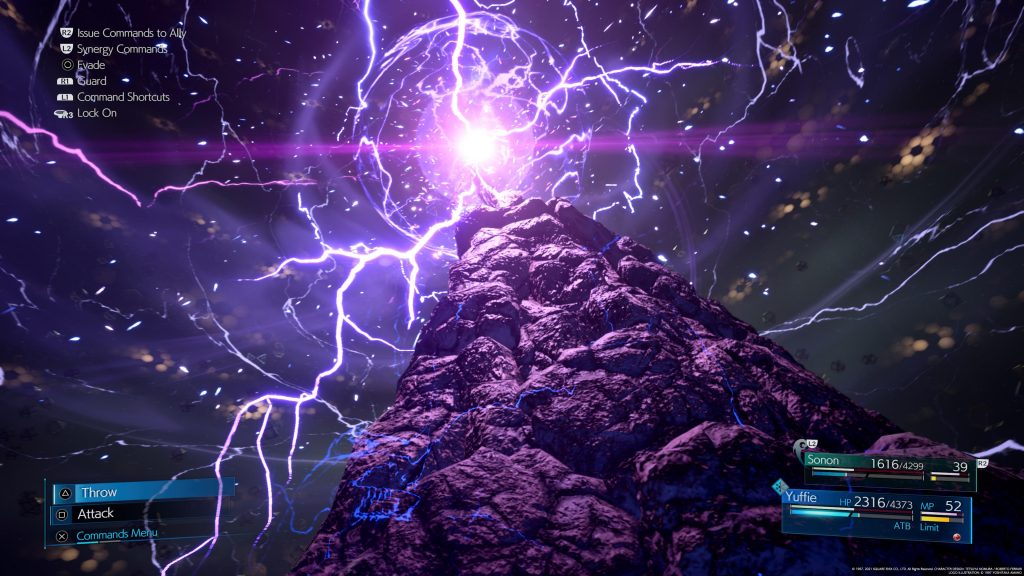 Final Fantasy VII verdict REMAKE EPISODE INTERmission
Part of Final Fantasy VII Remake Intergrade, EPISODE INTERmission is an interesting addition to last year's excellent base game. Although I felt it was additional content, he still knew how to fill my gap. If it had had a slightly more fleshed out storyline and the switch to PS5 had been more notable, Yuffie's story would have impressed me more.
Nevertheless, the few details and additions to the scenario as well as an additional scene to the base game, make our mouths water for the rest. Personally, I can't wait to see how Yuffie's integration plays out into the rest of the story. Also, how will SQUARE ENIX manage to bridge some of the elements found in this expansion? Lots of questions that will, I hope, be covered in a subsequent episode a little more fleshed out and beefy.
Final Fantasy VII REMAKE EPISODE INTERmission: A Different Return to Midgar
Final Fantasy VII REMAKE INTERmission is a nice addition to last year's base game. He shows us a whole new story with Yuffie which is, we're all, interesting. On the other hand, it leaves us somewhat on our appetite. The switch to the new generation is okay but could have been more impressive.