If you like games like Metroidvania, you'll definitely love FIST Forged In Shadow Torch, coming soon to Nintendo Switch, PlayStation 4, and PlayStation 5 from September.
FIST Forged In Shadow Torch: Exciting Metroidvania
FIST Forged In Shadow Torch is a Game developed by TiGames and published by Antiidelay. It was first released on PC at the end of 2021 before being ported to Nintendo Switch, PlayStation 4 and PlayStation 5. It will be available on consoles on September 6, 2022.
As for the story, it takes place in the city of Torch, which used to be ruled by animals, but was taken over by the Legion. You play as Rabbit Rayton, a former Resistance Army soldier who lived as a hermit until his friend was arrested for no reason. He will then resume service with his huge metal fist.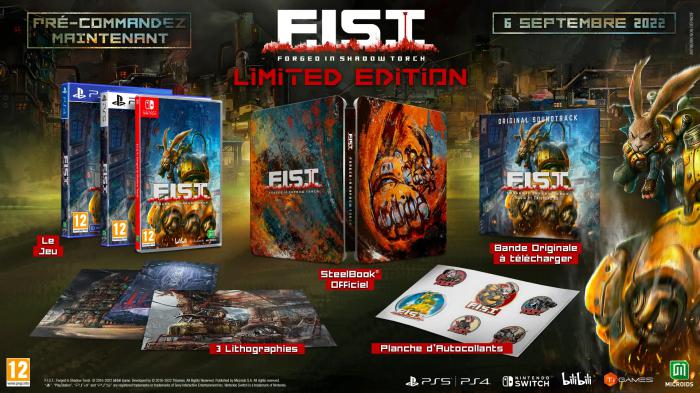 In this limited edition you will receive:
Game in the physical version
steel book
Downloadable soundtrack
Sticker
3 lithographs
As for the price, it's on preorder starting at €39.99 for PlayStation 4 and 5 and €44.99 for Nintendo Switch.
In addition, we also have a very good racing game that will take you back to the 80s and 90s, this is Hotshot Racing.
Affiliate links
The Hitek team selects the best deals available online for you. If you buy a product from this article, the e-commerce site will pay us a commission, but this will not affect the amount of your purchase.