A classic of the French video game by Paul Cusset, Flashback was one of the benchmarks for side-view platformers and action games in the 90s. The title has never gone off the radar, between ports, remasters and remakes. , but Microids decided to go even further. further by announcing a sequel last year.
We haven't seen much of her yet, her gameplay was only tangentially shown as part of the trailer, but the publisher was still planning to launch it in winter 2022 on PC, PS4, Xbox One, PS5 and Xbox Series X | S with Switch port next year. After all, development will take longer, and Flashback 2 for everyone is pushed back to 2023.
Hello everybody.

We would like to share important information regarding the release date of Flashback 2. First of all, we would like to thank you for your patience and support. Our team is working hard to offer players an adventure worthy of this world famous license for 30 years.

Originally scheduled for Winter 2022 on consoles and PC, we have decided to delay the game's launch until 2023. A more precise date will be announced later.

We are grateful for your anticipation and hope that this experience will be enjoyed by players around the world. In the meantime, we will not fail to inform you regularly.

microids
It is therefore necessary to be patient with your problems in order to get your hands on this curious sequel, already available for pre-order from 49.99 euros on Amazon.fr.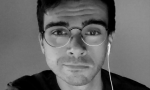 presence
editor

Favorite editor of your favorite editor since 2009, passionate about music that makes boom boom, follower of comics of all kinds. I've played too many Pokemon in my life.
follow me :


.