Game news Fortnite: Epic explains the absence of the title on xCloud
In anticipation of its lawsuit against Apple, Epic Games publishes many documents, revealing to us some elements that we would not necessarily have known otherwise. Today, we learn why Fortnite, free to access, is not playable via the xCloud program, integrated into Game Pass Ultimate.
In a new provision made public by Epic Games and relayed by The Verge, we learn that the absence of Fortnite within the xCloud is not due to a technical problem any, but at a deliberate act of Epic Games. The studio estimated that the xCloud service competes directly with its PC offering.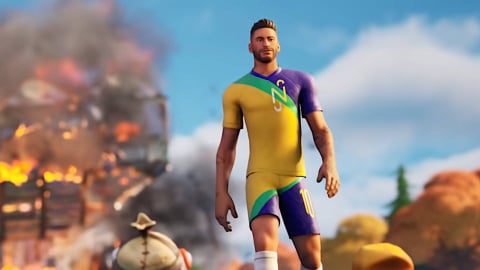 Joe Kreiner, vice president of business development at Epic, was asked about it, and confirmed the reason the lack of the title on Microsoft's cloud gaming program. Accessible free of charge, the title is however intended to be accessible in the cloud via GeForce Now thanks to an agreement between Nvidia and Microsoft, which will allow users of iOS devices to enjoy the game via Safari pending resolution of the dispute between Apple and Epic Games. As a reminder, the trial between the two companies will open on May 3. In this case, Epic intends to force Apple to authorize third-party sales without having to go through the App Store and therefore pay a commission to Apple. In other words, Apple would behave anti-competitive.
Through MalloDelic, Journalist jeuxvideo.com
MP