Game news Fortnite: UFOs land, aliens kidnap you before season 7
The content of season 7 of Fortnite has not yet been unveiled by Epic Games, but some new elements are starting to appear in the game. The main one: aliens who kidnap players!
After a season 6 highlighting time immemorial, with weapons and primitive creatures, Fortnite season 7 will be the opposite since it is marked by elements of science fiction. So we have a date with the future, and it has already started! While this new season will be launched on June 8, some players have already observed a feature of this new season: the arrival of the aliens. The publisher even confirmed it, posting an advertising teaser announcing "They arrive", with the date of June 8, on a background that is certainly blurry, but where we can spot bright purple primitive runes.
As you can see in this video posted by HYPEX, some aliens flying over the map can "kidnap" you with the tractor beam of their unidentified flying object, which – in the facts at stake – will teleport you elsewhere on the map. We had already heard cryptic messages on the radio and seen crop circles on the island of Fortnite, but this time it's confirmed: an intelligent species from elsewhere arrives.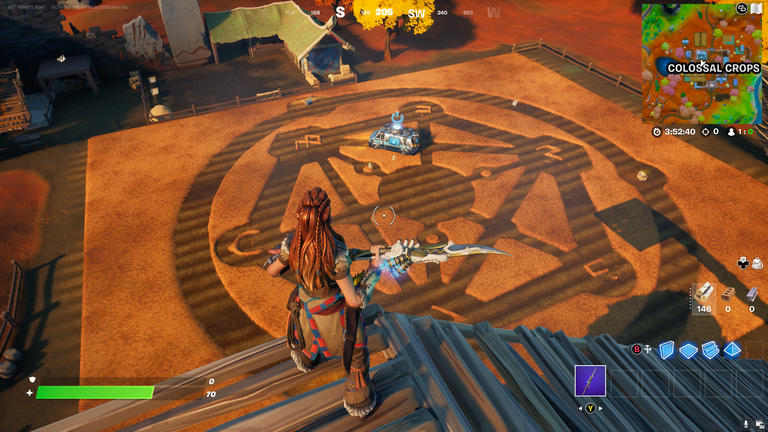 It is to highlight that when teleported, apparently return with a full health bar and shield gauge. With a little imagination and remembering the most famous (and sometimes cliché) science fiction stories, we could therefore deduce that your character is kidnapped by aliens, studied, analyzed ("probed", even the most reckless would say), and is deposited somewhere by the aliens, in good shape and amnesic. This is an interpretation (which you can think of as over-interpretation), but we know that Epic Games loves to surf popular culture, its figures and its stories.
Kidnapping is still very rare, and if you want to experience it before the start of the new season, it seems like you have to rely on luck. However, data-miners were able to determine that the kidnappings were becoming more common every day, and they mostly took place at Risky Reels (north of La Flèche) for now.
Finally, note an important element: the aliens are polite enough not to kidnap you in competitive mode and in arenas. As a reminder, season 7 will arrive on June 8 on Fortnite, and many other elements associated with aliens are expected in addition to kidnappings.

Through Damien-Scaletta, Writing jeuxvideo.com
MPTwitter