Jewelery & Watchmaking, Web3, Technology & Supply Chain, Sustainability… FUTUR & LUXE webinars return to the key topics that drive the industry through exclusive roundtables and Q&A time with their viewers. Take a look back at 100% luxury online events from the last few months to see or see again during this summer period.
FUTURE AND LUXURY, specialty jewelery and watchmaking.
The 2022 FUTUR & LUXE webinar series kicked off with an edition dedicated to the world of jewelry and watches. Along with the brands and houses of De Beers, Sotheby's, Cartier, Breitling and Catchpoint, this meeting focused in particular on accurately describing new consumer groups. "Daredevil heirs", "Young self-made millionaires", "Woke up snobbery" or even "Shanghai" – these profiles have a common denominator: a strong attraction to digital technology. Digital expectations are well known to sector players who are working to develop this movement while highlighting their historical heritage.
To (newly) discover the future of premium jewelry and watchmaking, the webinar is available for free below.
FUTURE & LUXE, special luxury, NFT and Metaverse: value at the heart of Web3.
If the sustainability of the jewelry and watch sector has gone digital, the webinar on Web3 initiatives provided an opportunity to look at fundamentals and perspectives related to NFTs and the Metaverse in particular. To answer the questions posed by these new tools, no less than nine experts shared their analysis. IFOP, Exclusible, Ledger, Garou, Skyboy, The Sandbox, Farfetch, Bird&Bird, POAP… Community protagonists discussed industry 3.0 strategies, from crypto retail to blockchain and taking over communities with the concept of digital property.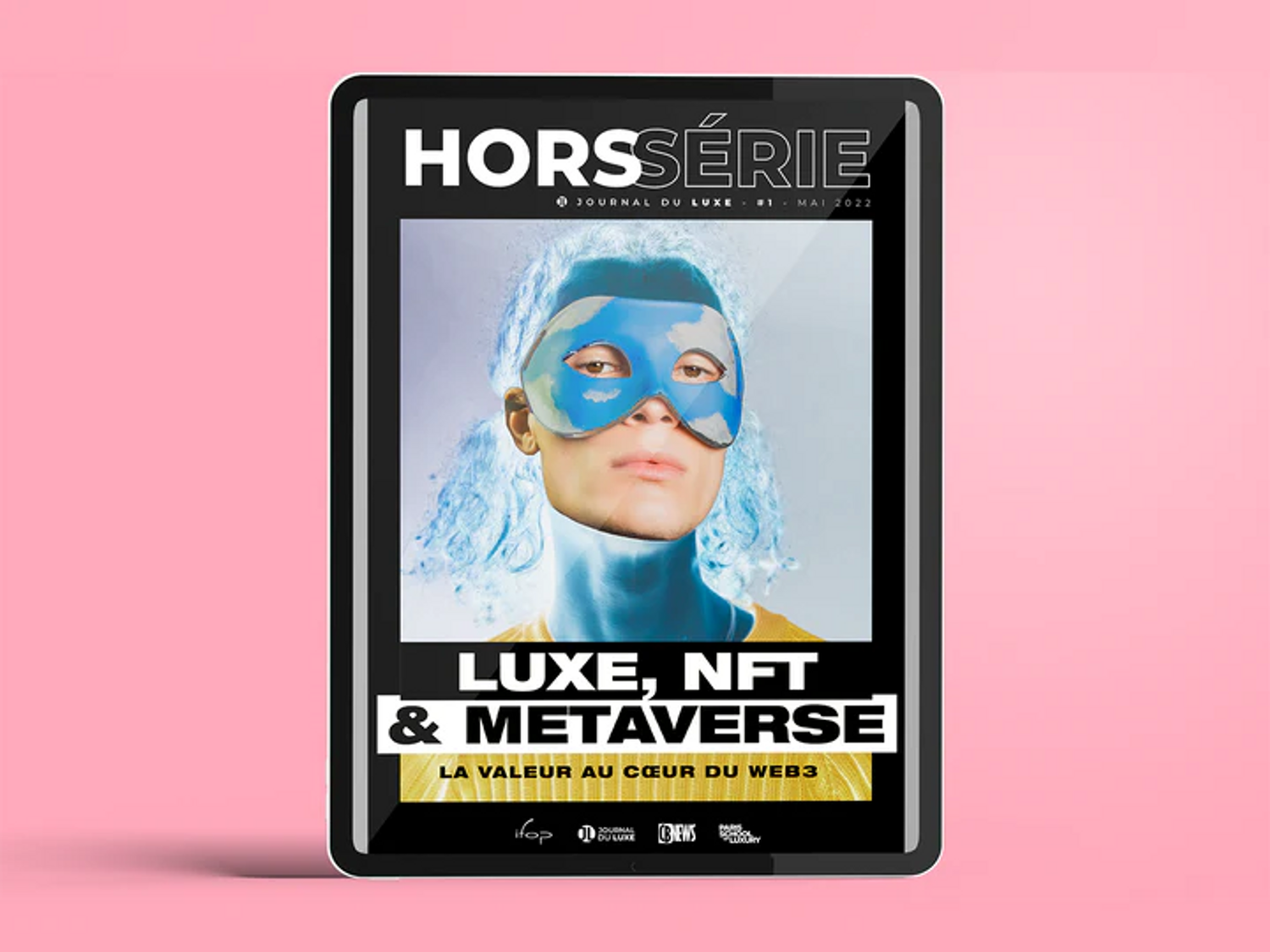 The webinar is available in a replay, accompanied by a 77-page special edition of reflections and exclusive interviews here.
FUTURE AND LUXURY, special technologies and supply chain.
At the end of May, Centric Software, blockchain consortium LVMH/Aura, Richemont, BSR and Farfetch addressed technology and supply chain issues. While international flows have been turned on their head by the health crisis, the supply chain has reinvented itself between omnichannel, data, neosourcing and e-commerce. A transformation that would not have been possible without the help of high-tech solutions, acceleration vectors and process optimization.
While the digital tool also made it possible to consider the environmental impact of homes, the webinar also highlighted the importance of the issue of technology in areas such as cyber defense or recruitment and training.
The full webinar can be viewed below.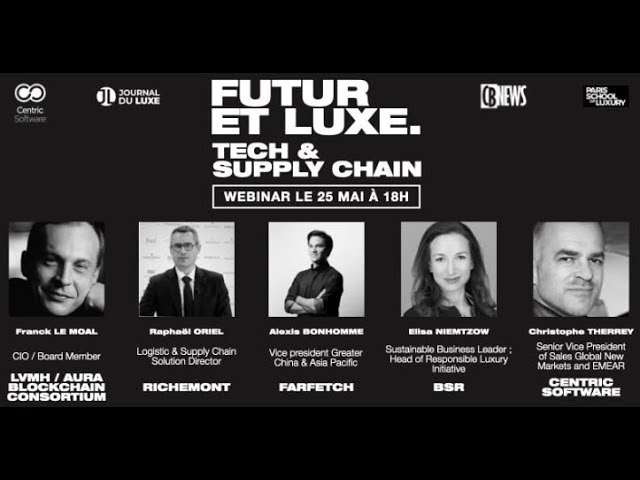 FUTURE AND LUXURY, special sustainability.
At the core of luxury concepts, sustainability is now an integral part of all policies adopted in the sector. As consumers become more committed, brands are multiplying projects with CSR value across all levels of their value chain. Regenerative practices, circular economy and creation, storytelling in the service of transparency, learning, new collaborations… Richemont, LVMH, Les Echos-Le Parisien, Microsoft France, L'Oréal Luxe and Vestiaire Collective presented their vision of the environment here. through many prisms.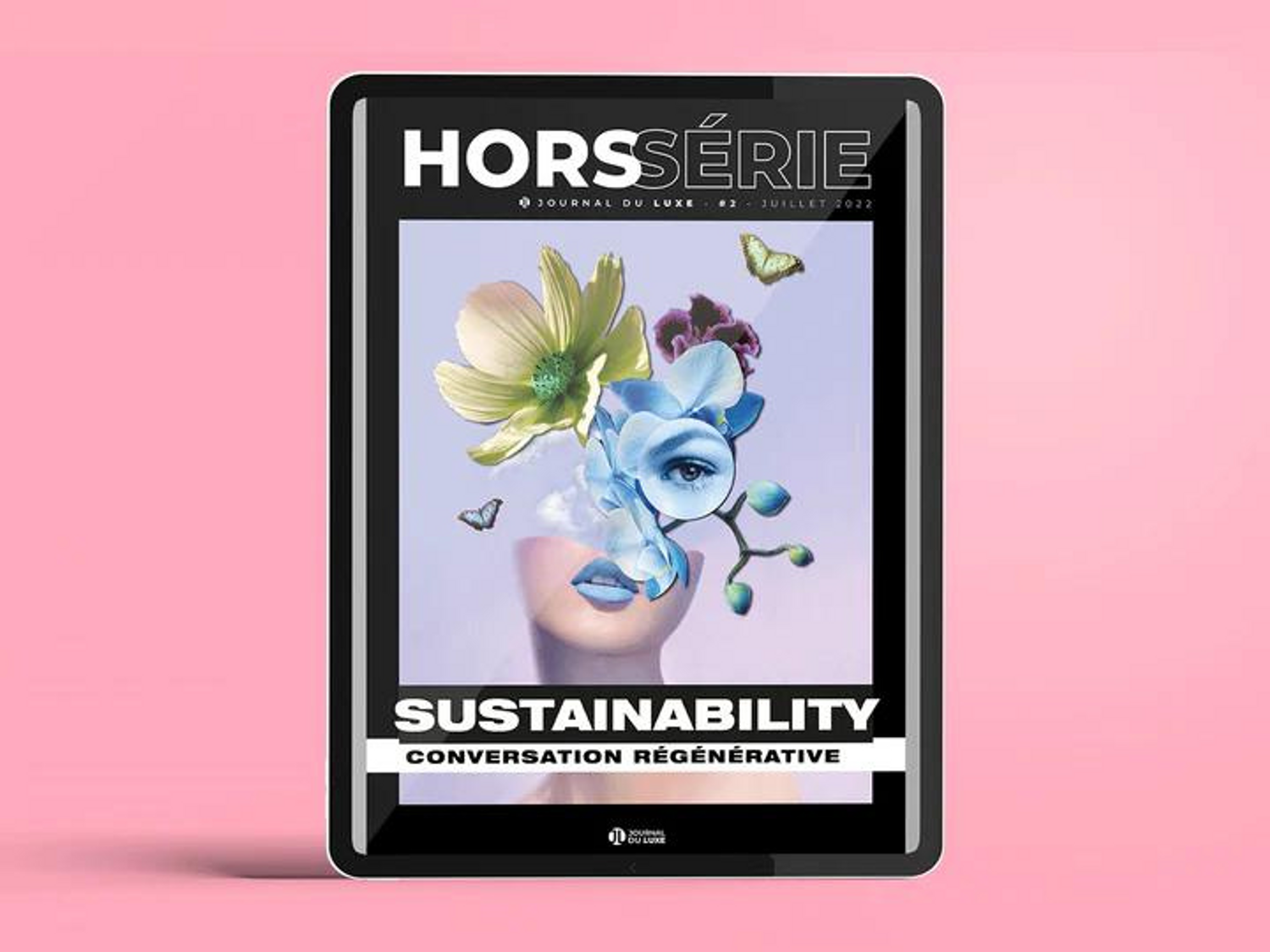 As with the theme "Luxe, NFT and Metaverse", a special Luxe sustainability webinar was the subject of a white paper that focused on the thoughts of 35 experts from different fields: Moët Hennessy, Nuxe, Guerlain, La Bouche Rouge… -book as well as replay can be found here.
.