Since last year, the Directorate General of Public Finance (DGFiP) has been experimental hunting for undeclared pools – and even more so untaxed – in nine departments : Alpes-Maritimes, Var, Bouches-du-Rhone, Ardèche, Rhone, Haute-Savoie, Morbihan, Maine-et-Loire, Vendée. For this innovative project, Land, in partnership with Capgemini and Google, used AI to automate the use of aerial photography and all the data collected by the tax authorities.
Process relatively simple and relies on algorithmsdeveloped in open source, which allow, based on publicly available aerial photographs from the National Institute of Geographic and Forestry Information to determine the contours of constructed buildings, as well as pools. Computer processing will then cross-check several pieces of information, taking into account the declarations of the owners made to the city planning services and the tax administration. From there, you don't have to worry if the detected items match the data of local direct taxes (in particular, property tax). Otherwise, the agent of the tax administration will systematically check every potential anomaly found before any subsequent operation of the property owner, resulting in taxation when the anomaly is proven.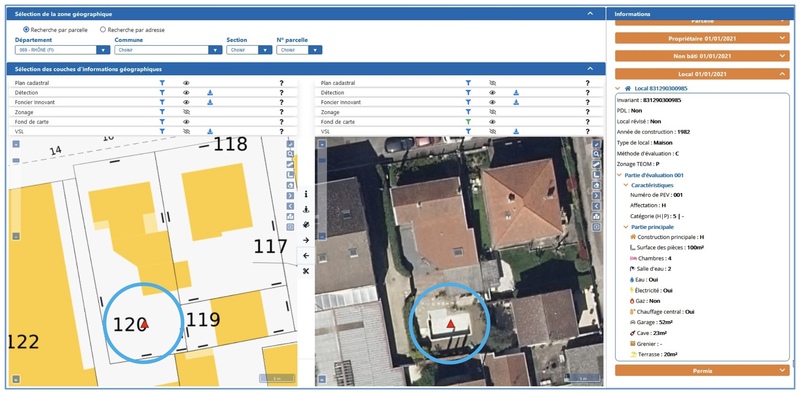 Thus, the goal is tooptimize the process of detecting undeclared structures or developments and, above all, to deal more effectively with declarative anomalies and thus respond to citizens' wishes for fairness and tax fairness. Thus, after the first analyzes, at least 20,000 pools that have been identified and will be subject to property tax in 2022.
In terms of income, they are close to 10 million euros in additional revenues for interested municipalities for 2022. (more than 4.1 million euros in property tax and 5.7 million euros in additional taxes). From 9 test departments profit from local direct taxes should reach almost 40 million euros in 2023.. But the project doesn't stop at the pools. Indeed, for total cost 24 million euros within three years, the tax authorities may also check the contours of buildings on the cadastral plan and trace outbuildings, garden sheds, and other undeclared structures on private property.