If you had any doubts about what Samsung planned to focus on at its next Unpacked event next month, let Samsung's TM Ro clear up any confusion. The Galaxy Unpacked event on August 10 will focus on Samsung's foldable phones.
Ro makes this quite clear in a recently published blog post. (will open in a new tab) which went live tonight (July 20), in which the President of Samsung and the head of the mobile business talks about the success of the Galaxy Z Fold 3 and Galaxy Z Flip 3, promising great success for future versions of the two foldable phones.
"I can't wait to show you the potential of our new foldable Samsung Galaxy devices as the perfect tool for both productivity and self-expression," wrote Ro. "Now you can do more than you ever thought possible, all at the same time on one device."
Ro's blog post is clearly meant to spark anticipation for the next Galaxy Unpacked event that Samsung just announced yesterday. The online event will kick off at 9:00 AM ET / 6:00 AM PT on August 10, less than three weeks away.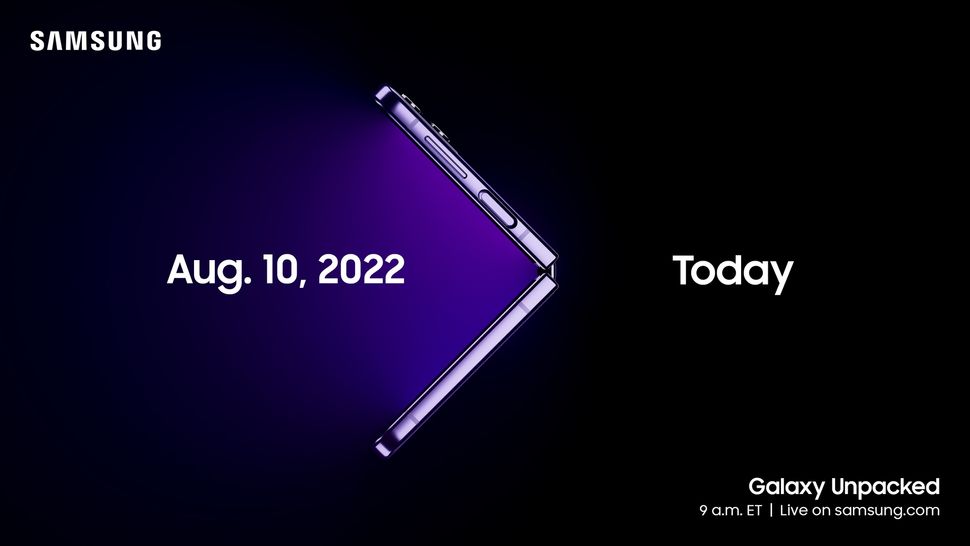 (Image credit: Samsung)
But there's more to the post than just ads for the Galaxy Z Fold 4 and Galaxy Z Flip 4, neither of which is mentioned by name. Instead, a Samsung executive says foldable phones, considered niche devices since the debut of the original Galaxy Z Fold, are ready for mainstream adoption.
At this point, Ro says that Samsung has shipped 10 million foldable phones during 2021. That's not much considering Samsung is the world's leading phone maker. (To put this 10 million figure into context, Samsung also said (will open in a new tab) Earlier this year, the company shipped 10 million Galaxy S20 FE models.) But the number of foldable device shipments is indeed 300% higher than in 2020, so Samsung is understandably optimistic about the prospect of increased interest in foldable phones.
It's the Galaxy Z Flip that drives those numbers, and Ro says the foldable flip phone makes up about 70% of Samsung's foldable customer base. This comes as no surprise since the Galaxy Z Flip 3 is the first sub-$1,000 foldable phone. The Galaxy Z Fold 3, by contrast, debuted last year for $1,799.
In an encouraging sign that Samsung is recognizing the appeal of low-cost foldable devices, Ro believes that Samsung devices will gain even more acceptance in the future.
"We are approaching the point where these foldable devices are becoming mainstream and gaining more and more space in the smartphone market as a whole," he said.
Rumors indicate that the Galaxy Z Fold 4 and Flip 4 will get a more powerful Snapdragon 8 Plus Gen 1 chipset, which also offers better power efficiency. That would come in handy for both phones that are struggling to get through the day without recharging. Samsung is also reportedly fiddling with the hinge on both phones, which could mean a lighter and more portable design – great news for the Fold in particular, which is quite bulky even when folded.
For his part, Ro seems to suggest that Samsung's foldable devices will feature new features that could herald new ways to use the devices. Without revealing details, the Samsung executive promises "improvements in every detail" that will provide new opportunities for users of foldable devices. "I'm excited to see people discover new ways to do more of what they love with this new foldable device," said Ro.
While it's still a few weeks away from any new devices being unveiled on August 10, Samsung is already allowing customers to reserve a spot to pre-order products announced at Galaxy Unpacked. People who sign up to pre-order are eligible for up to $200 off, Samsung said.
Today's Best Samsung SmartTag Deals