News tip Genshin Impact, how to choose your favorite region for daily quests
New in version 2.0, it is now possible to choose in which region you want to do your four purple daily quests.
It can be useful, especially if you want to walk around at the same time to collect materials, or simply if you feel that a region has the longest quests. The method to change region is very simple :
Start by going to your Adventurer's Guide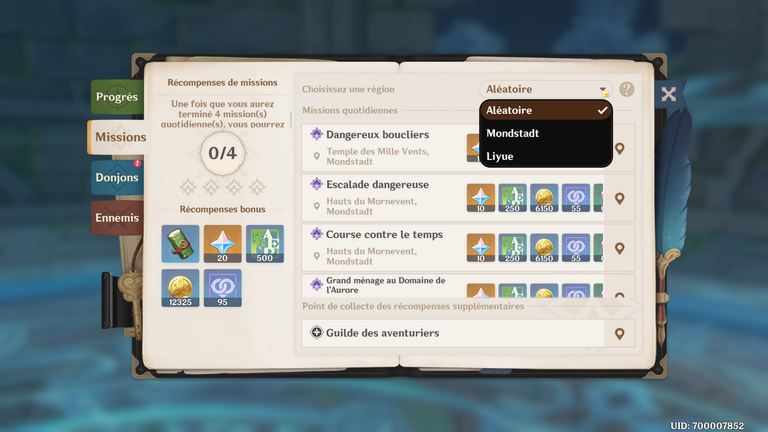 A new option is now available at the top right.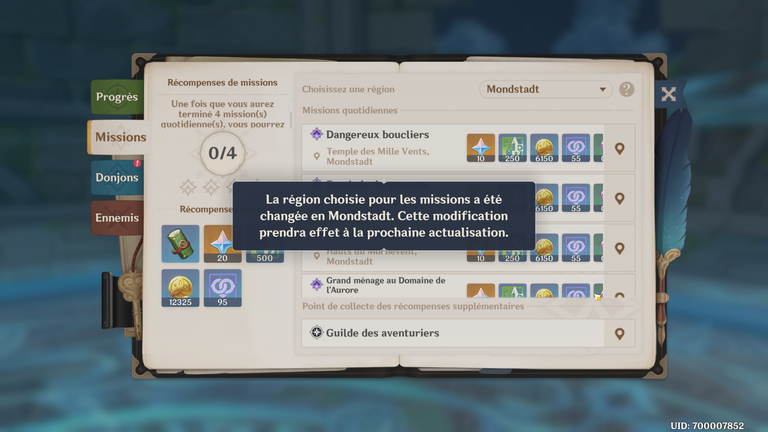 You can now choose the region in which you will have your daily quests. This will be taken into account at the next reset, i.e. the next day at 4 a.m..

Through Tridash, Writing jeuxvideo.com
MP