News tip Genshin Impact, "Paimon's Thousand Questions" event: having the right answers, our guide
Genshin Impact web events follow one another. Here's a new one that only lasts 2 days, but can earn you Mora, which is always useful, especially with the cost of upgrading equipment …
This event may seem complicated to complete, but it is actually very simple if you have a little time. You will have to answer 10 questions, which will earn you 5,000 Moras each (or 50,000 per day). The questions range between the very easy and the "But I have no idea, WHO KNOWS THESE TIPS ???", but there is a fairly simple technique to complete it every day.
Click here to access the event page
Answer the questions, and once the results screen is displayed, click on Get more attempts to play again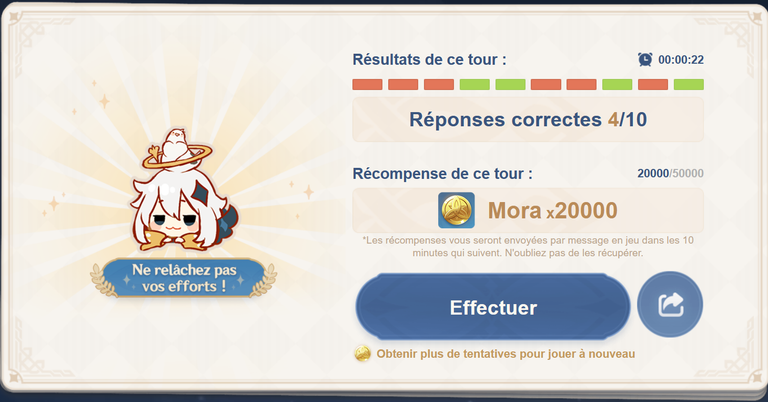 You will then have a task to perform, such as visiting the Youtube page, or the HoYoLab, etc … to be able to return to the questions to which you have answered incorrectly, and thus try another answer. You can do this at least 4 times, which will allow you to complete the latter.
This event lasts from April 6 to April 8, don't hang around!
To read also :
Genshin Impact: Our Complete Guide

Through Tridash, Writing jeuxvideo.com
MP