Business news Google Stadia: From disproportionate ambitions to a vertiginous fall, was history written?
We are at the Game Developer Conference in March 2019. Google CEO Sundar Pichai opens the group conference by recounting his player profile. With humor, the Indo-American leader slips a few anecdotes then, more seriously, details the increasingly considerable weight of Google in the world of video games. Materialized in the form of a powerful video, Stadia opens up to the world and promises wonders with the advent of a revolutionary service based on cloud-gaming technology. The project, headed by Phil Harrison (ex-Mr. Sony and Microsoft), is then at the heart of the attention and the conference ends with the arrival on stage of Jade Raymond who announces the creation of Stadia Games and Entertainment. The studio, owned by Google, has the mission to support publishers but also to bring games exclusive to Stadia to life. Less than two years later, when we have just learned of the closure of this studio (and its subsidiaries), all these fine words have been shattered. How did we get here ? Is the market large enough for more than three major players? Here are some answers.
If the announcement is brutal, we can not really say that the closure of the studio Stadia Games and Entertainment is a (big) surprise. Faced with behemoths that keep getting stronger with ever more attractive offers, Stadia's economic model – despite the undeniable technical quality – is struggling to develop and some observers expected the Mountain View firm to review its strategy. . But maybe not so quickly …
Flown promises
By taking the direction of Stadia Games and Entertainment, Jade Raymond intended to follow through on her initial intentions. With a prestigious CV, particularly in connection with the Assassin's Creed license, she has indeed convinced many of her former colleagues and employees in Montreal and Toronto (when she was at Ubisoft) to join her and the players were in right to expect, in view of the experience accumulated by those concerned, productions that are both spectacular and innovative. But the reality is cruel and the Stadia service has failed to meet the expectations of a rapidly changing industry. Despite a sluggish start, it was possible to believe that Google's financial health would allow Stadia to find its cruising speed. This is all the more true as cloud-gaming appears to be an interesting alternative in a future that increasingly embraces the dematerialized. The web giant has decided otherwise. Right or wrong ? Time will tell, but it is obvious that the cost of operating the service has not been offset by the number of subscriptions. The most glaring example comes from Oscar Lemaire, independent journalist officiating at Le Monde or at our colleagues from Gamekult, who recalls, through a tweet, that Stadia represents 0.2% of users on one of the biggest games of the end of 2020 during its launch period. In other words a twig! The service surely thought of recovering its health with Assassin's Creed Valhalla and, above all, Cyberpunk 2077 but that was obviously not enough.
A risky bet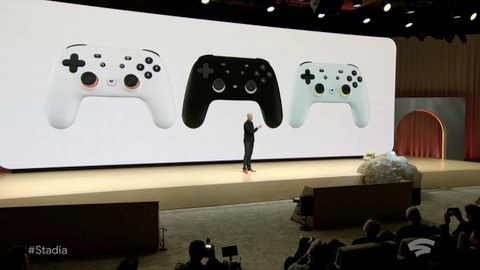 With a multinational like Google, we can imagine that the strategy validated by the team behind Stadia is not the result of a too drunken evening and ideas written on the fly on a piece of tablecloth. This choice has been carefully thought out, studied and analyzed from every angle. And yet, for anyone interested in the world of video games, this direction, if not incomprehensible, is difficult to follow. Although relying on state-of-the-art technology (from Project Yeti launched in 2016) as well as its ability to launch via a simple Internet browser – provided that it is Chrome – Stadia requires the user, in addition of their subscription, to buy each title – dematerialized – individually. Faced with an Xbox Pass which offers the download of a hundred titles or the PlayStation Now which also has a considerable catalog, the players, for the great majority, have not made the choice of Stadia. And it is certainly not with the evolution of competitive services (notably cloud-gaming at Microsoft or even at Nintendo – even if the carrot of 39.99 euros is struggling to pass) that things will change. In any case for the time being. The other point, and that we tend to forget sometimes, is that cloud gaming requires a connection strong enough to be fully operational. However, if we focus on French territory alone, the deployment of fiber is far from being equitable between regions. Although France is experiencing the strongest growth in Europe (12 million fiber subscribers including 23 million eligible), this remains a brake on the use of cloud-gaming services. Just go to the forums to understand that many are interested in cloud-gaming but that it remains inaccessible for a large number of users. And Stadia is part of the equation in a country where some geographies are still struggling to achieve 5 mega speed.
After Google, Amazon?
Google is not the only GAFA trying to enter the video game market. For a few years now, Amazon has been trying, too, in small steps to appeal to gamers. But undeniably, and their productions are there to make us say it, the firm of Jeff Bezos does not rush. The most ambitious project to date is called The Grand Tour Game, an arcade game modeled on the famous eponymous show presented by the former troublemakers of Top Gear UK. Amazon probably has a certain ambition, but its action in the field of video games remains quite anecdotal for the moment.
Change of strategy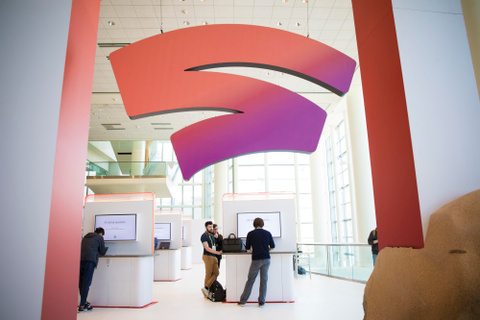 By deciding to close its "first party" studios, namely those in Montreal and Santa Monica but also Typhoon Studios (purchased in December 2019), Google has confirmed the departure of Jade Raymond, who put nearly 150 employees in difficulty (who should be reclassified or offered to other studios) and put an end to current projects. In the end, while games were in preparation for many months, the public will not discover any and we can therefore doubt their state of progress. Through Phil Harrison's press release, it is easy to guess that the situation was inextricable:
Creating top-notch games from scratch takes many years and a lot of investment, and the cost is growing exponentially. Given our willingness to leverage Stadia's proven technology and deepen our partnerships, we have decided not to invest further in delivering exclusive SG&E internal development content, beyond the games planned for the short term. .
After a short thank you to Jade Raymond, he adds:
Over the next few months, most of the team will move to new roles. We are committed to working with this talented team to find and support them in new roles.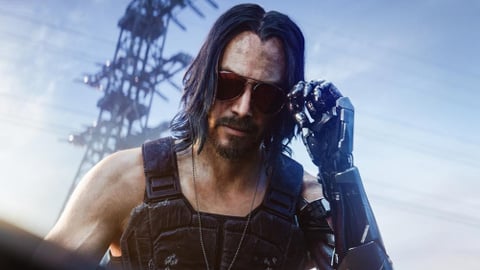 By doing this, Google is banking on its status as a publisher to bring players together. However, and this is a detail that is difficult to skip, the paragraph on the future of Stadia is only a few lines long and it will be necessary to see if these promises will be acted upon. If the company intends to offer its technology to other companies (because setting up such an infrastructure requires a colossal amount of talent), it will still have to follow the evolution of the situation very closely. . Phil Harrison appears a bit like the latest "headliner" and it goes without saying that the catalog, which is far from competing against the competition, will have a hard time demonstrating added value. What we learn from this situation is that Google's fortune could not do anything to save the crew's oars. If the boat is still on the water, it will take a lot of tenacity for those concerned not to sink. To find a place in the industry, it is no longer just a question of knowing it, but it is also essential to make the right decisions at the right time. In addition, and whatever the marketing strategy, it must be accompanied by a simple and clear message. Without this, it appears very difficult to break into a market which is held, in general, by Nintendo, Sony, Microsoft and the inevitable Steam. Video games today are of such richness, such density, that the video game industry will probably need to take a breather at some point. And not all potential players will necessarily have a place alongside the giants of the sector. At the start of the 2000s, the Internet bubble burst and pulled in its wake an incalculable number of studios and it would be a shame to relive a similar situation (which almost happened again in 2012) twenty years later. Google probably felt that the position was untenable, that the installed base is starving and preferred to stop the bleeding. We also sometimes give, perhaps, an unreasonable power to the dematerialized (compared to the physical medium) but this shows, once again, that the content – and the exclusives – are essential elements in the choice of consumers (and also that the physical model is not dead). It is enough to see the figures of the Nintendo Switch to be convinced of it. One thing is certain, we will be following the evolution of Stadia very closely because it is undeniable that we are at a turning point in Google's "video game" strategy.

Through Ayden_, Journalist jeuxvideo.com
MP