WB Games Montreal has announced that Gotham Knights is phasing out the PS4 and Xbox One generations of consoles to provide a better gaming experience.
The long-awaited co-op adventure game Gotham Knights finally has a release date, along with brand new 13-minute gameplay footage featuring the two main playable characters Nightwing and Red Hood. That is if you have a suitable next-gen console or PC, as the PlayStation 4 (PS4) and Xbox One versions of Gotham Knights have been cancelled.
Gotham Knights is currently in development at WB Games Montreal, the studio responsible for the criminally underrated Batman Arkham Origins back in 2013. Since its original announcement at the DC Fandom 2020 event, the game has been delayed once and appears to have made several fundamental changes. , including the platforms it will be released on from now on.
Gotham Knights next generation only
Gotham Knights will now only be released on PC, PS5 and Xbox Series X/S. (Photo: WB Games, Montreal)
Gotham Knights was originally billed as a cross-generational game, although that doesn't seem to be the case anymore. The new gameplay demo displays the release date along with the updated platforms it will be released on.
Ultimately, Gotham Knights will now only be released on PC, PS5, and Xbox Series X/S. WB Games has released an official statement regarding the platform switch. According to him, this decision was made in order to "provide players with the best possible gaming experience."
The news that Gotham Knights is ditching PS4 and Xbox One consoles is sure to disappoint fans who haven't made the jump to PS5 or Xbox Series X/S yet.
It's important to note that next-gen consoles won't be available until at least 2022 due to a worldwide chip shortage, so fans looking to upgrade to the new console may find it difficult to find one before release.
Gotham Knights release date, trailers, gameplay, features and more
Batman Unburied – Release date, new episodes, cast, where to listen
Suicide Squad is the next game from the creators of Batman: Arkham.
The creators of Shadow of Mordor presented the game "Wonder Woman" at The Game Awards
However, the decision to drop last-gen versions of Gotham Knights is also a good sign, if recent cross-gen AAA releases like Cyberpunk 2077 and Dying Light 2 are any sign. It's safe to assume that focusing on multiple platforms will allow developers to create a more optimized and polished game.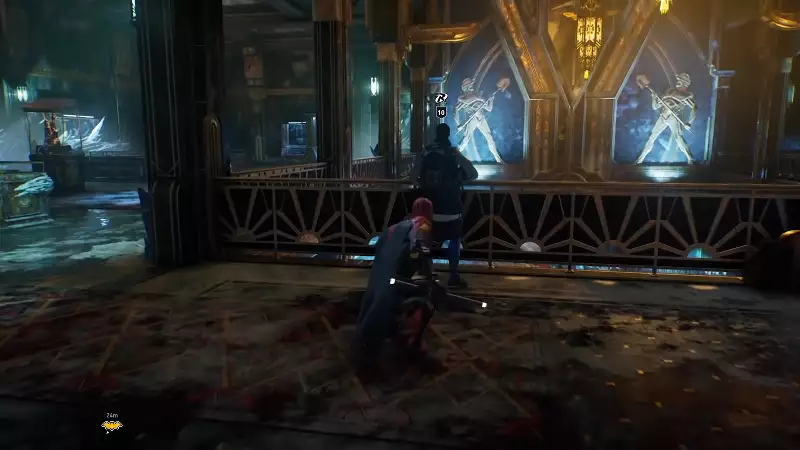 The news that Gotham Knights is ditching the PS4 and Xbox One consoles may disappoint some fans. (Photo: WB Games, Montreal)
However, the latest gameplay trailer doesn't necessarily feel like the next generation with hard character animations, clunky moves and fights, not to mention wild FPS drops.
The trailer explicitly mentions that the gameplay footage is from an early version of the game and is not representative of the final product, although this should not necessarily lessen the skepticism that can be raised about Gotham Knight's performance across all platforms.
In any case, there is still time before Gotham Knights is released, and we hope that WB Games Montreal will polish and refine various aspects of the game before it is ready for release. Gotham Knights will release on October 25, 2022 on PC, PS5 and Xbox Series X/S.
Check out the latest Gotham Knights gameplay trailer below.
▶ »
For more on the game, head over to our dedicated section for the latest DC video game news, tips, guides, and more.
Featured image courtesy of WB Montreal