This weekend is EVO 2022, and earlier this week we learned that there will be several announcements from publishers and developers, including Arc System Works. And, of course, we got news from Guilty Gear: Strive. Well, not revealing one of the next Season Pass 2 DLC fighters, but releasing a roadmap of the next additions, so it won't be long in coming.
Considering the fact that the autumn period will cover all or part of September, the announcement of the next fighter could very well be made during the weekend during the finals of the EVO tournament.
Summer 2022

New character #6.

Additional character color.

PlayStation 5: Reduced input lag.

PC: Reduced connection time for first server connections.

Fall 2022

Cross-Play Beta Testing (All Platforms) – This global testing is scheduled for mid-September. More information, such as how to join the beta test, will be announced soon.

Crossplay update.

New character #7.

Winter 2022

2023

New character #8.

Additional stage number 3.

New character #9.

Additional course number 4.
Guilty Gear: Strive is on sale on Amazon for €22.19.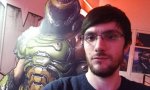 Alexander SAMSON (Omega Law)
Responsible proofreader – editor

Passionate about Assassin's Creed and Destiny, big fan of RPGs and passionate about video games in general. Reader of comics (DC) and various manga (One Piece!). A chemist by training and a scientist at heart.
follow me :


.