Halo Infinite is the upcoming first-person shooter video game developed by 343 Industries and published by Xbox Game Studios. Its release is slated for 2021 on PC, Xbox One, as well as Xbox Series X and S. It is the sixth main game in the Halo series, following on from Halo 5: Guardians released in 2015. Release date, price, gameplay, what to expect?
What to expect with Halo Infinite, the sixth game in the Halo franchise? Since it was delayed last year, news around the game has trickled in. In contrast, a few tidbits of information featuring artistic concepts, aspects of multiplayer and more have been revealed over the past few months. Given that E3 2021 – the Xbox event will take place on June 13 – is around the corner, there's also a good chance that we have some news fromHalo Infinite in the coming weeks.
Below, however, we have gathered all the information you need on Halo Infinite, including its (new) release date, story, gameplay, and more.
Halo Infinite will be the first and last Halo game of the decade
Chris Lee, studio director of 343 Industries, said: " Halo Infinite is the start of our platform for the future ". " We want Infinite to grow over time, rather than going into multiple numbered titles and having all this segmentation that we had before. ". Yes, you read that right : 343 Industries does not intend to develop other titles Halo in the future. Instead of that, Halo Infinite will serve as a "platform" for the other "games" of the franchise. It will serve as a basis, support, hosting future updates and for several years, like Destiny 2.
Halo Infinite: when to release?
Game development Halo Infinite will have been complicated to say the least. With the objective of releasing the game " Most ambitious halo ever », 343 Industries and Microsoft had to postpone its release until 2021. A problematic situation for Microsoft and a disappointment for the players, since the game was finally not available at the launch of the Xbox Series X.
Later last year, the studio was forced to explain that there would be no further postponement of the game, and that it will be released in the fall of 2021. To date, neither the month nor the release date is not known. On the other hand, we do know that the game's development is 90% complete. And that it will come out well at fall 2021.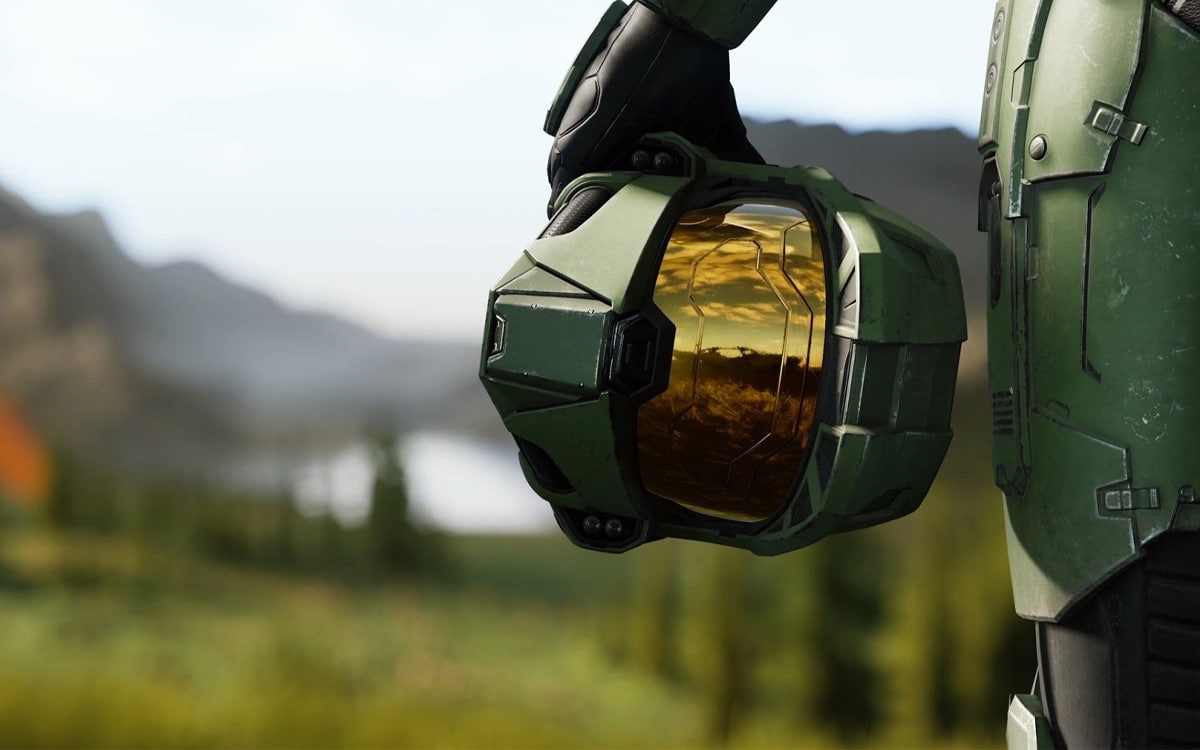 Halo Infinite: on which platforms?
Halo Infinite will be released on both Xbox Series X and Xbox Series S. But not that. The game will be cross-gen since it is also expected on Xbox One. In other words, this means that gamers who own last gen and next gen consoles will all be able to enjoy this highly anticipated new game. It will also be released on Windows PC, presumably on the Microsoft Store.
Finally, Halo Infinite will be available on Xbox Game Pass at launch as a Microsoft Smart Delivery title.
Halo Infinite: what's new?
In addition to serving as the basis for all Halo content for the decade, Halo Infinite wants to be particularly ambitious. Expect a mix of early games with a slew of new features, most of which are still unknown.
A massive update posted on the site Halo Waypoint featured important details from Nicolas Bouvier (Concept Artist and Art Director of the Game), Neill Harrison (Director of Art Management) and Ani Shastry (Head of Graphic Development) on the art and design we can expect in Halo Infinite.
The developers explained that they are working hard to deliver a game that is close to perfect. Harrison had thus declared " that much of the community's comments matched our own views. We've improved indirect lighting, material response, foliage and rendering of trees, clouds, level-of-detail transitions, and character fidelity. Nonetheless, the feedback was encouraging and prompted us to look for other improvement opportunities as well. ". In other words, the studio is listening to player feedback.
See also: Xbox 360: Online modes for Halo games to be discontinued in 2021
One of the biggest changes to other Halo games is that it will be a open world game (located on the biggest Halo ring of all time) with a day and night cycle. It will therefore be possible to freely explore the map at certain times in the game, a real novelty that will change from the usual hallway of Halo games, except in a few more open places.
In a blog post, the team pointed out that visual fidelity was a very important goal for Halo Infinite. The artistic style of the game thus seeks to " return to more original and simpler forms of classic games like Halo 1 or 2 with the demands and expectations of the new generation ". The team admits that merging the two has proven difficult. So far, 343 Industries indicates that they have made advances in multiple areas:
Dolby Atmos and Dolby Vision compatible on Xbox Series and PC
Better overall lighting
Ambient occlusion
Shadows
Volumetric lighting
Sky
Atmosphere
Fixed issues with GPU driven texture rendering and streaming
Dynamic lighting readjusted to add more contrast
More realistic rendering of the characters
More wear and tear on vehicles and weapons.
Halo Infinite: what about multiplayer?
Let the fans be reassured immediately: Halo Infinite will be playable in co-op and especially in split screen. In addition, the multiplayer of Halo Infinite will be free and cross-platform. Progress will be on top of that cross-platform on Xbox One, Xbox Series X, and Windows PC.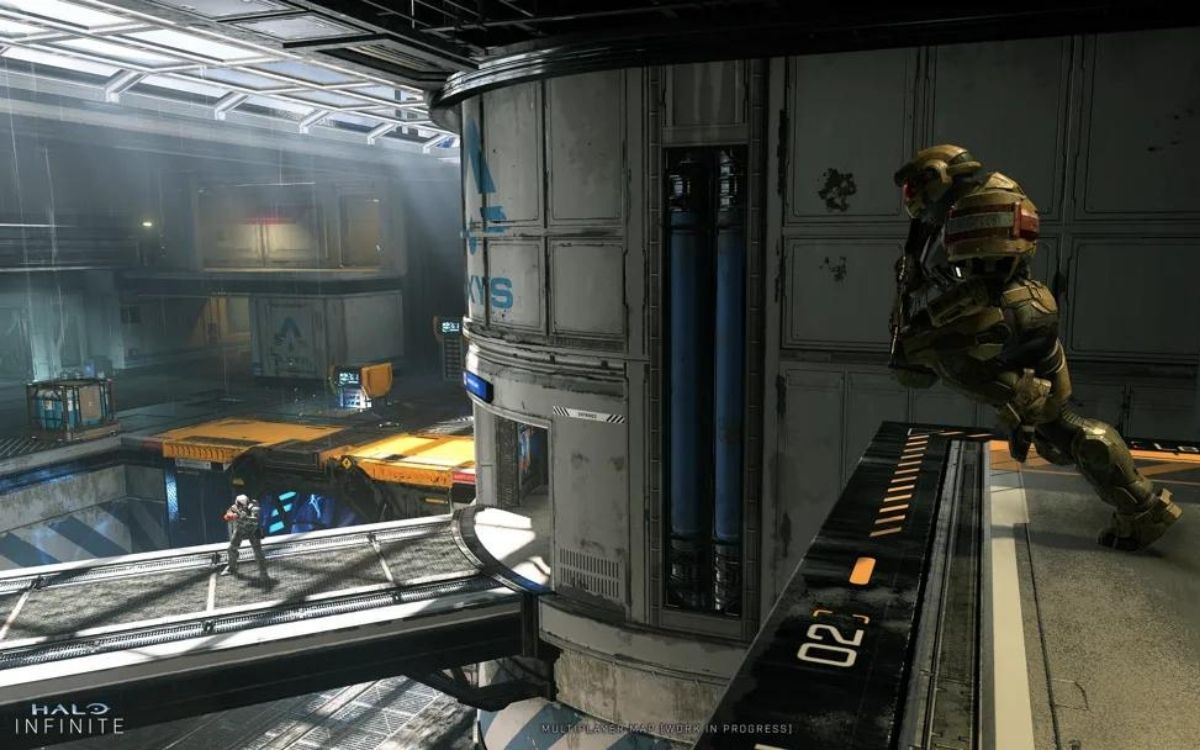 Halo Infinite will finally separate the controller players from the mouse / keyboard combo players, but only in ranked matchmaking. Custom matches, however, will be open to everyone.
Halo Infinite: will there be microtransactions?
There will indeed be microtransactions in Halo Infinite but these will be purely cosmetic, says the studio. On the other hand, players will always get " tons of customization content through various elements like game campaign, challenges, skills, special events, progression system, etc. »Thus, the players Halo Infinite the most committed will certainly be rewarded with exclusive coatings of armor or weapons.
Halo Infinite: a gameplay-centric trailer
The 343 Industries studio has already released a solid video detailing the gameplay of the game. a demo of nearly ten minutes which reveals that our famous hero will now have a grappling hook that can be used on both objects and enemies, as well as a bunch of new weapons to bolster his arsenal. Since pictures weigh more than words, here's the video.
Halo Infinite is expected in fall 2021 on PC, Xbox One and Xbox Series.