news culture Harry Potter: the heroes of the saga as you have never seen them, the great nonsense of AI continues
Published on 03/09/2023 at 08:47
Share :

With the recent release of Hogwarts Legacy on PC, PlayStation 5 and Xbox Series, the Harry Potter saga has fully returned to the spotlight. Today we have the right to unpublished and completely unofficial images of our favorite characters with sauce from the 80s…
Strange things
It is a fact: with the democratization of artificial intelligence, it is very likely that we will witness the beginning of a digital revolution with very specific horizons. Expecting to see the impact of these technologies on our society, time rather for fun: thanks to AI able to create new images on command thanks to a few human instructions, the Instagram account data started some fun creations.
So to speak, AI has spawned several 80 style portraits of characters from the Harry Potter saga. How often the result is instructive, and so we can see Harry, the Weasley twins, Hermione or Snape in typical images from this iconic decade. Let's also not forget Voldemort, noticeably transformed into a sequined singer just like his rival Dumbledore. A spin-off we're not ready to see on the big screen, for sure.
Hogwarts Legacy Madness Continues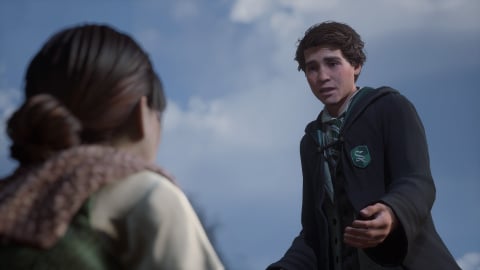 If Harry Potter is in the news so often, it's for good reason: the video game Hogwarts Legacy: Hogwarts Legacy was released on PC, PS5 and Xbox Series a month ago, and its impact is simply amazing. In just two weeks, Avalanche generated over twelve million sales, establishing itself as one of the biggest hits of the generation.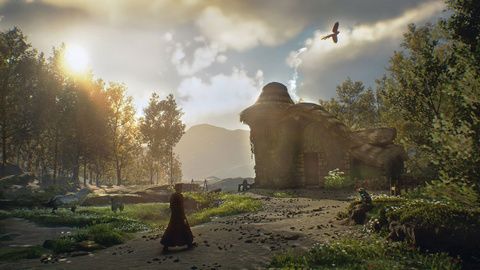 Just a few hours ago, we gave you another equally impressive piece of news: in Europe, Hogwarts Legacy had an even better launch month than any other game in the last six years, with the exception of FIFA. So Hogwarts is superior to Call of Duty and even Red Dead Redemption II in its beginnings, which is true, but not really given to everyone. And to say it's not out yet on PS4, Xbox One and Switch…