When we experience the excitement of a new GPU release, our mouths collectively water when the specs are revealed to us. The power consumption numbers make us "Ooh" and "Aah" as it often means high performance. In real-world use, however, these exclamations can quickly turn into "ohh …" and "ahh …" when faced with the hot, noisy, and power-hungry GPUs on our everyday gaming rigs. We will tell you what to expect from current and future giants in the real world. Noise, nuclear-level thermals, and even thermal throttling. Don't worry, we'll also brief you on how to manage these great GPUs and what that means for the rest of your system.
When did the GPUs get so hot?
The Nvidia GeForce RTX 3090 comes with a whopping 350W TDP. It doesn't stop there, with rumors of future iterations like the "Ti" version dwarfing the 450W. That's nothing new: enthusiast RTX 3090s, like the EVGA Kingpin, have pushed the limits with numbers close to 500W.
The GeForce RTX 3090 without the back plate. The ultra-fast GGDR6x memory can get very hot due to its power demands.
Thiago Trevisan / IDG
In the last generation, the flagship RTX 2080 Ti achieved a meager 250W TDP in comparison. AMD continues to maintain the leadership in efficiency with its powerful Radeon RX 6900 XT, stopping at 300W. The key difference here is the very fast GDDR6x VRAM found in higher-end RTX 3000 GPUs. They run fast, hot, and need more power. With Nvidia's Ampere GPUs, more power generally means more performance.
GPU buyer beware
If you're building a new gaming rig around a high-end RTX 3000 GPU, there are a host of cause-and-effect relationships that you need to be aware of in relation to its power consumption. Let's examine the most important ones, one by one:
Power supply: You have seen the recommended specifications; 750W minimum power supply for models like an RTX 3090. Most likely, you really want 850W or 1000W to get more space to pair the RTX 3090 with a higher-end CPU. Not only that, you want a power supply that's high-quality and efficient. RTX 3000 GPUs can be peaky and picky about the juice that powers them, so don't be cheap here.
Don't mind the expensive RTX 3090? Many of the same basic principles will apply to their more watt-friendly siblings like the RTX 3070 and 3080. They can also be very power hungry. The GeForce RTX 3080 Ti? It emits almost as much heat as the RTX 3090.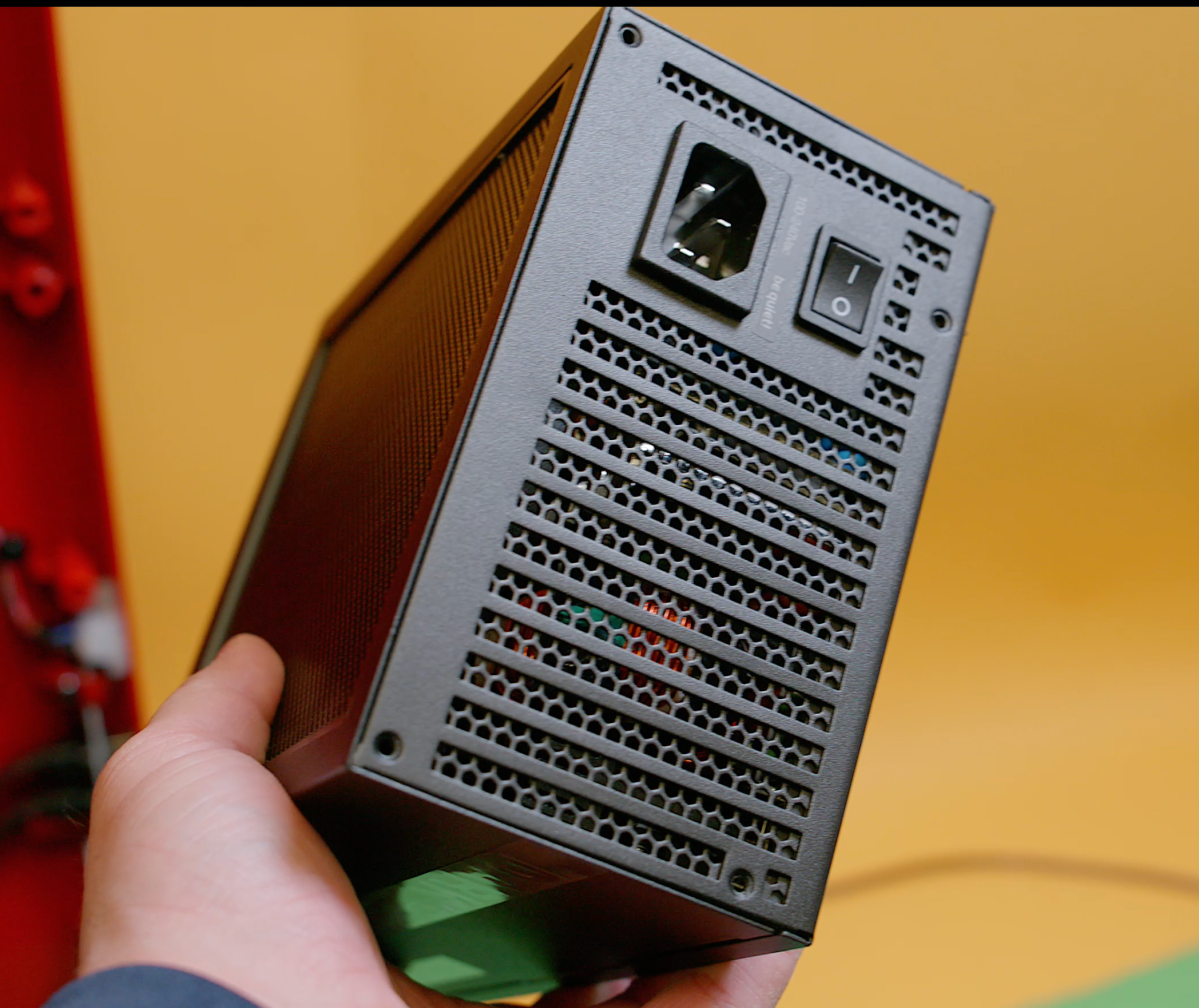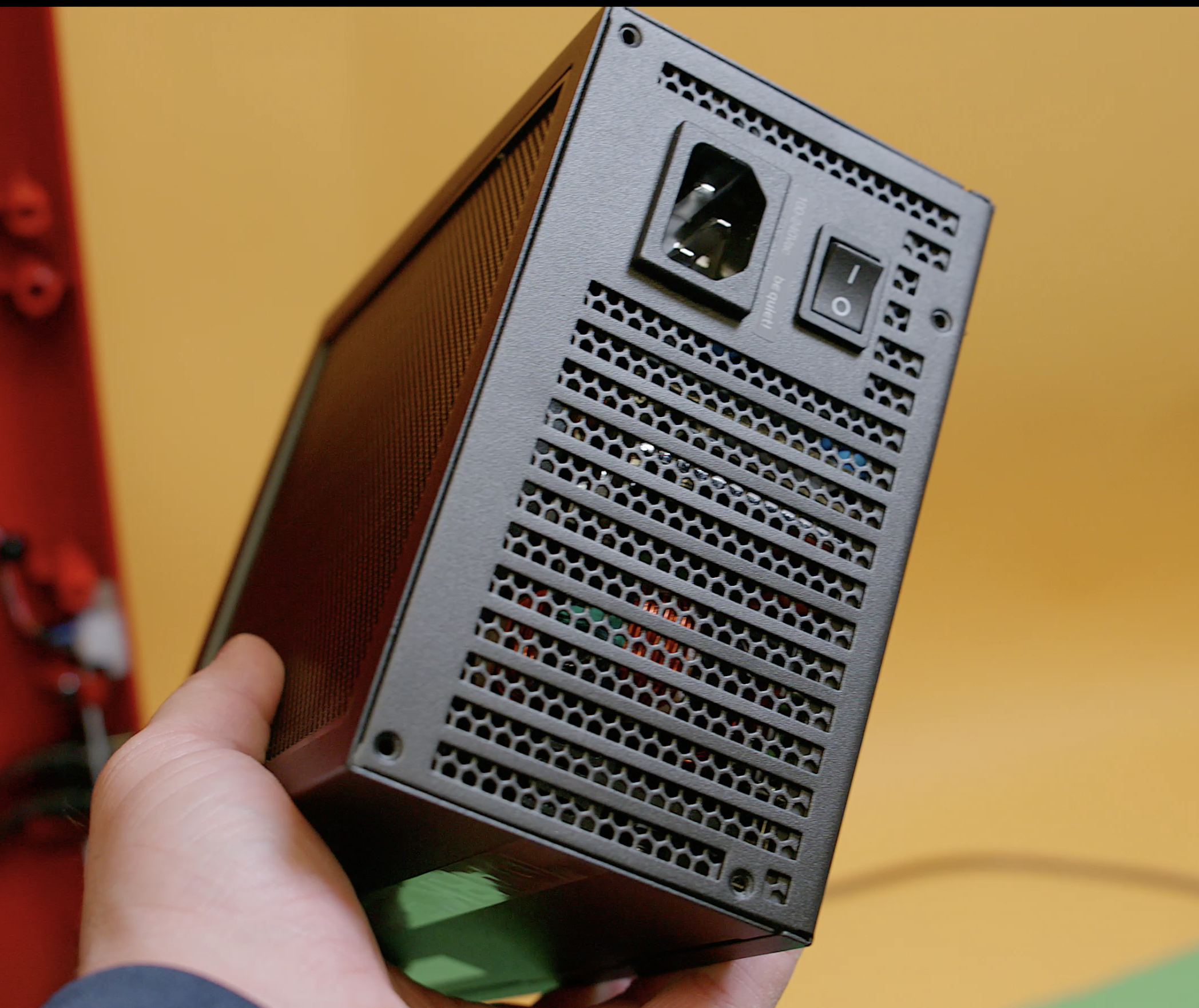 Thiago Trevisan / IDG
Heat: high power and heat are like bees and honey: natural companions. RTX 3000 GPUs can even make you sweat in a smaller room. If you are planning long gaming sessions, make sure the airflow in your space is adequate. Regardless of the efficiency of your deck's cooling system, all that hot air has to dissipate somewhere in the surrounding environment. Again, this is what you will feel most about with the RTX 3080, 3080 Ti and 3090.
Thermal Acceleration: Speaking of heat, let's dive into what goes on inside your rig. Thermal throttling is the failsafe mechanism built into the PC hardware that basically says, "Hey, it's too hot in here, so we're going to cut performance so the temperature drops a bit and nothing gets damaged."
Most high-end RTX 3000 GPUs will come with proper cooling designs, but they're useless if they don't have airflow. (Take a look at our article on the best way to configure your PC's fans.)
Blower-style GPU designs, like the GTX 1080 Ti Founders Edition of yesteryear, expel heat directly out the back. Most GPUs have a traditional cooler with two or three fans, which keep the GPU cool but also discharge that heat directly into its case and other components. The best strategy here is a good two or three case fan design that employs adequate case airflow.
Noise: more power, more heat, more noise. If you've never heard the deafening screech of a hot server room, you will be faced with a poorly cooled RTX 3000 GPU. The fans will rotate to withstand the heat produced by TDP. Don't worry, there are ways to minimize these problems.
How to manage the heat and high TDP of a GPU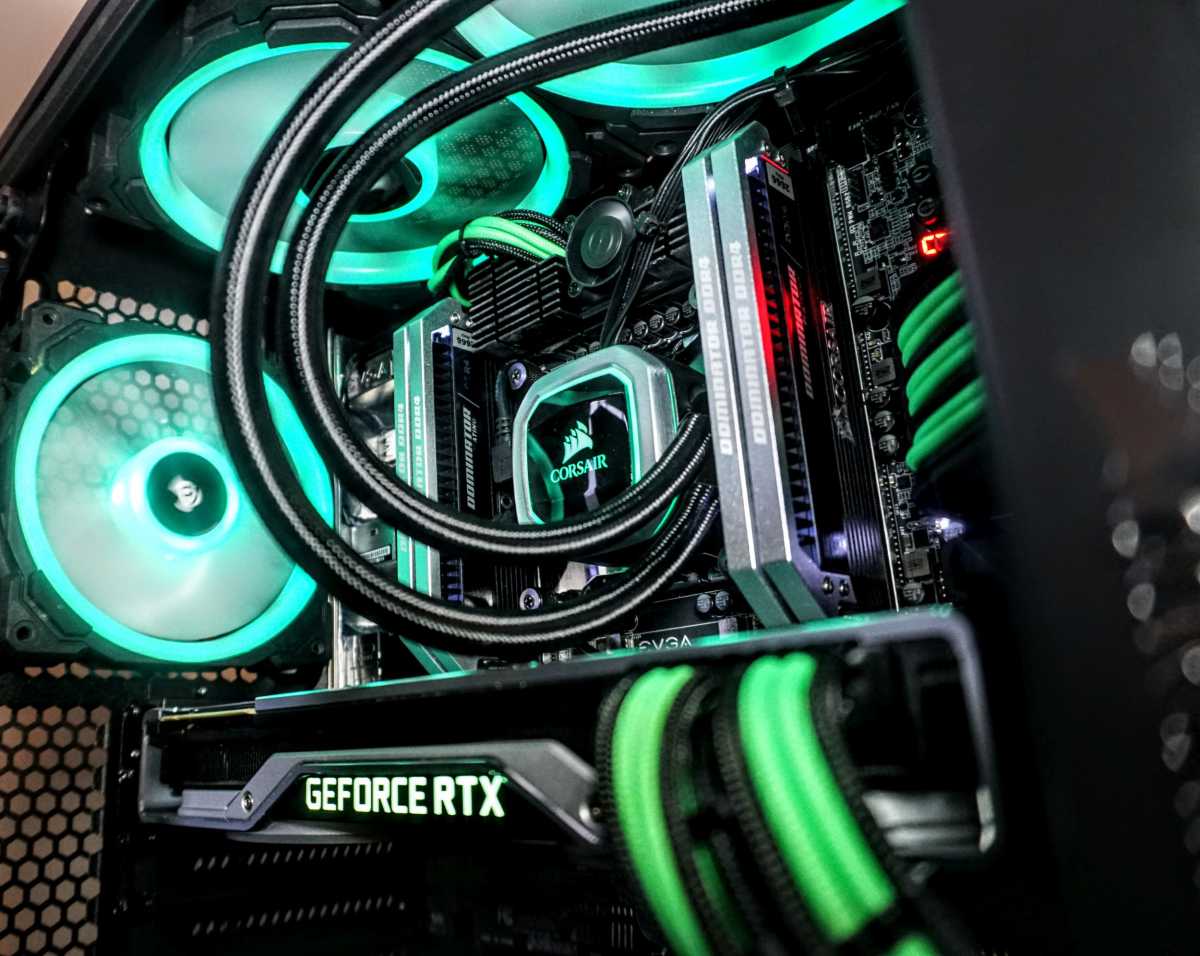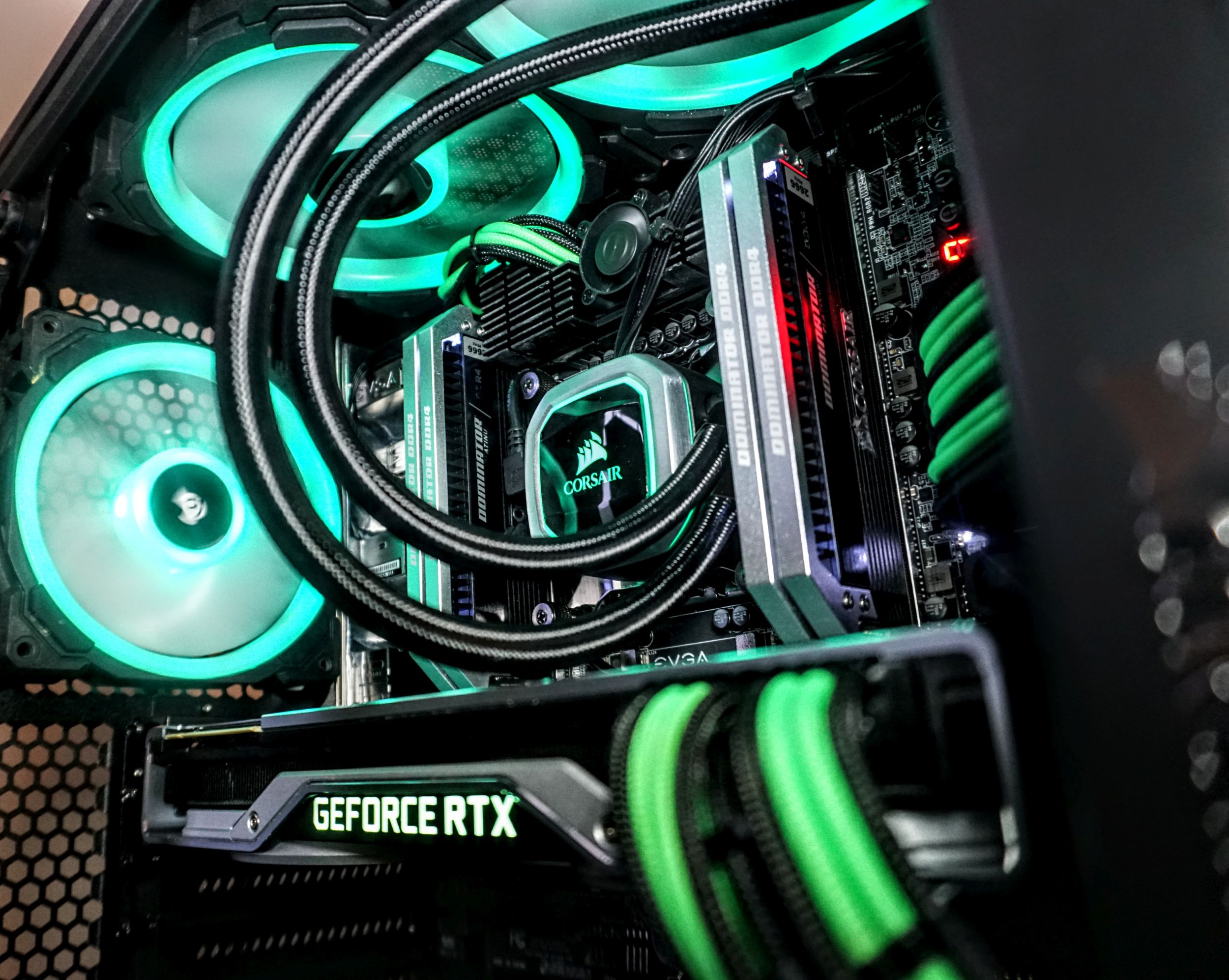 Thiago Trevisan / IDG
First, you'll want to choose a case that adequately fits your GPU with adequate airflow. A closed case won't do well with a high-end air-cooled RTX 3000 GPU, you'll want maximum airflow here. (For more guidance, check out our recently updated article on choosing a PC case.)
Second, you'll want to make sure you have well-positioned air intakes and exhaust fans installed on your deck. Remember to check clearances – fans need space to generate adequate cooling. You can prioritize cooling the GPU by making the CPU heat rise, just like when using an all-in-one PC. This would mean allowing the front and bottom of your case to draw in air for the GPU. The better the quality of the fans you have to keep your GPU cool, the quieter your system will tend to run.
Finally, if all else fails, consider water-cooling your power-loving RTX 3000. GPU core temperatures and VRAM temperatures will improve dramatically, helping unleash higher performance and prevent throttling. Noise levels will also go down with enough radiator clearance and static pressure optimized fans to cool them down. Note that while heat is dissipated more efficiently within your case, the heat output to the surrounding room will still be the same level of heat as with an air-cooled GPU.
The future will be more efficient, eventually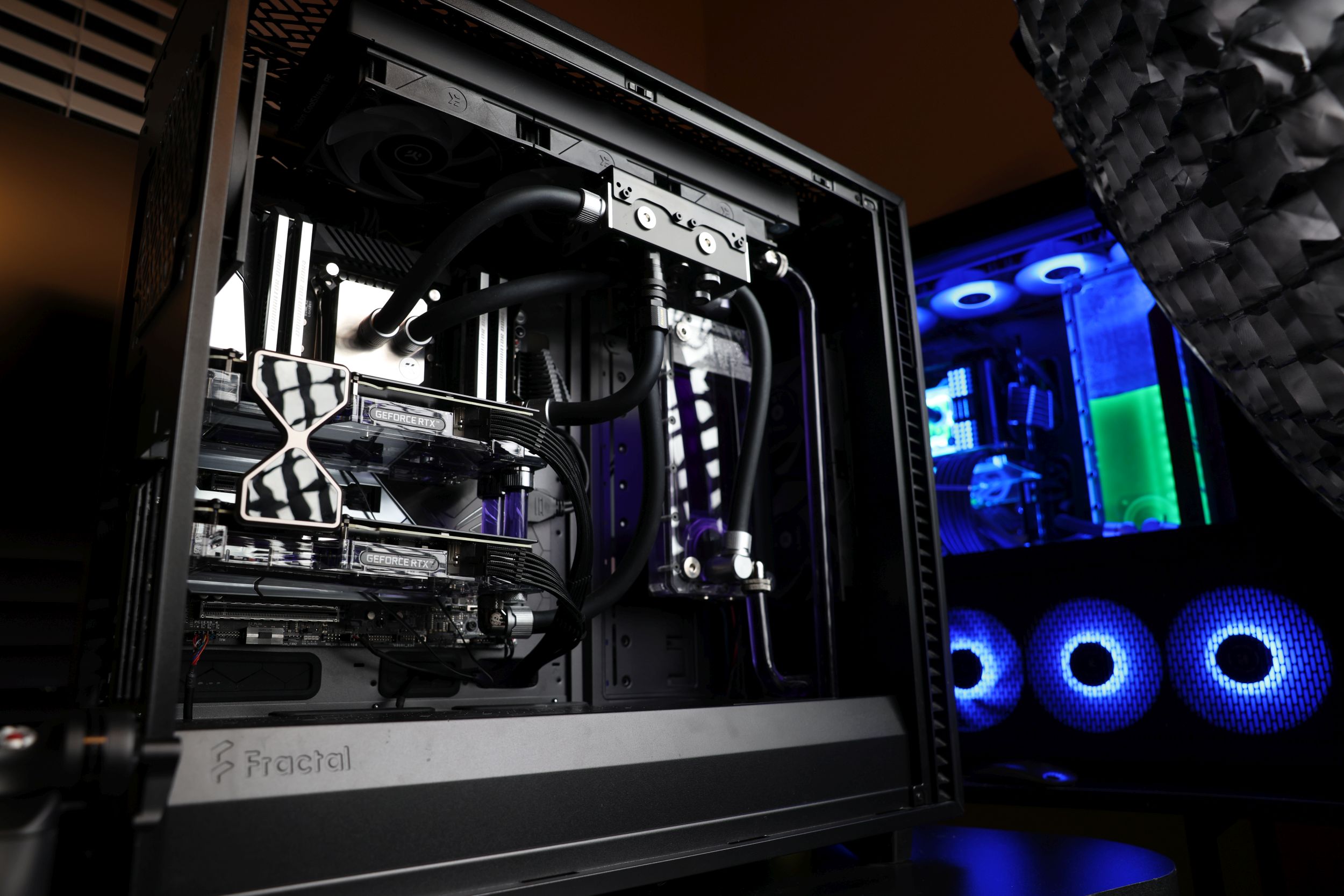 Thiago Trevisan / IDG
Unfortunately, power-hungry GPUs are here for at least the next few generations. It's one of the downsides to these massive advancements in performance. However, it won't be like this forever. Future chip designs should become increasingly efficient and offer solid performance, as we are already seeing in many mid-range laptops and systems. We just have to wait for them to hit the enthusiast-level GPUs, then we'll really be cooking! (Pun … intentional)
Woodmart Theme Nulled, WP Reset Pro, Newspaper 11.2, Newspaper – News & WooCommerce WordPress Theme, Premium Addons for Elementor, Rank Math Seo Pro Weadown, WeaPlay, WordPress Theme, Plugins, PHP Script, Jannah Nulled, Elementor Pro Weadown, Woocommerce Custom Product Ad, Business Consulting Nulled, Jnews 8.1.0 Nulled, Avada 7.4 Nulled, Nulledfire, Dokan Pro Nulled, Yoast Nulled, Flatsome Nulled, PW WooCommerce Gift Cards Pro Nulled, Astra Pro Nulled, Woodmart Theme Nulled, Slider Revolution Nulled, Wordfence Premium Nulled, Elementor Pro Weadown, Wpml Nulled, Consulting 6.1.4 Nulled, Fs Poster Plugin Nulled