Most of us have some pretty confidential files on our PCs. Whether it's our tax returns, financial records, password lists (seriously, just use a password manager), or just files that you don't want anyone to see under any circumstances, we all have our reasons for wanting a little more security. This means it's time to get into encryption, which is where a drive, file, or folder is encrypted (encrypted) so that no one can read it except the person with the correct key to decrypt it. The advantage is that anyone who tries to access without the password will fail, and the disadvantage is that if you lose the encryption key (usually a password), whatever you have encrypted will be gone forever, unless there is a way to get it back.
Fortunately, in Windows you have options on how to do this at no cost. Windows 10/11 Pro users have encryption tools built into the operating system; while users of the Home variant must use a free third-party utility. Whether you want full disk encryption or just a safe space to keep your important records, one of these tools will fit the bill.
How to use Bitlocker for full disk encryption
Windows 10 or 11 Pro offers two built-in encryption tools: there is this simple tool, which can be used to encrypt any file; however, in our tests we had problems with it, so we recommend using the other option, Bitlocker. Bitlocker offers only full disk encryption, but luckily you can choose to encrypt the entire disk or just the space that is being used. Encrypting an entire drive carries a performance penalty, but if it's your work laptop and everything you're working on is on your C: / drive, it's a good option to consider. It's also a good choice for external drives, as most of us have lost some of them throughout our lives, and God knows what we had when we did. Setting up Bitlocker is relatively straightforward, so stick with it.
If you simply type the word Bitlocker in Windows search it will appear, or you can find it in the Control Panel listed as Bitlocker Management. When you open it, you will be presented with a list of your attached storage devices, both internal and external. We are going to install it on our external disk, F.
Once you have enabled Bitlocker on the drive of your choice, Microsoft will ask you how you want to unlock the drive, either with a password or with a smart card; We choose a password. If you choose a smart card, you will need a USB drive, which will be paired with a PIN code to unlock the drive.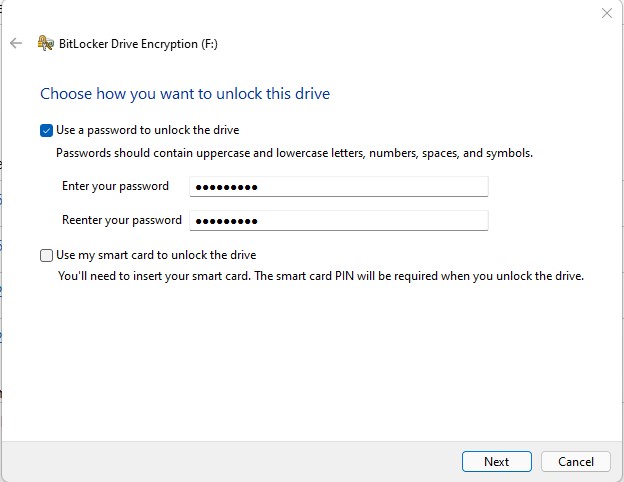 Josh Norem / IDG
Microsoft will then ask you how you want to restore the recovery key, which could save your butt if you ever forget your password or lose your smart card. We chose to have the recovery key accessible through our Microsoft account, as it appears to be the safest method of storing it, and definitely smarter than printing it!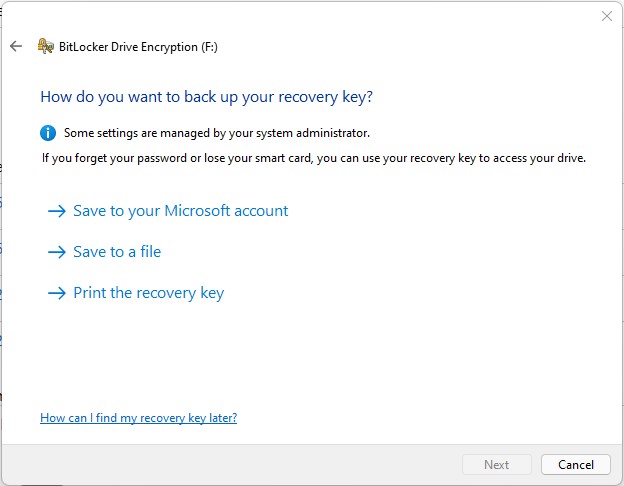 Josh Norem / IDG
One of the last steps is deciding how much of the disk to encrypt: all or just the used space. We choose only used space simply because it should result in faster drive performance.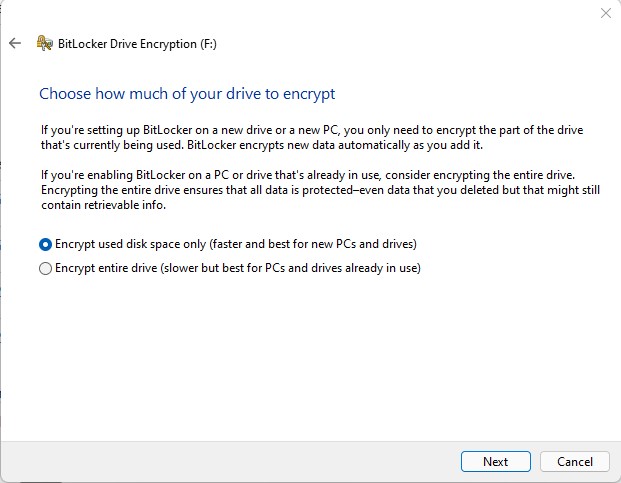 Josh Norem / IDG
You will also have to choose which encryption mode you want: one that works with newer PCs or one that is compatible with older versions of Windows. Since we only have Windows 10/11 PCs in our house, we choose the newest version.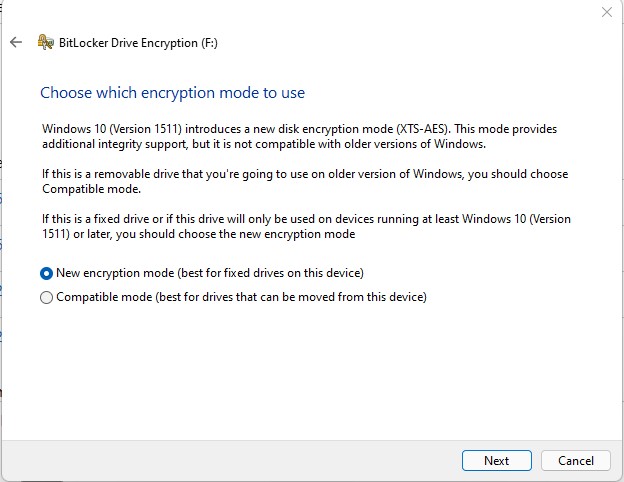 Josh Norem / IDG
We are all set, so go ahead and click Start Encryption. In our 256GB test unit, the encryption process took just seconds. Once it is complete, your data is now encrypted.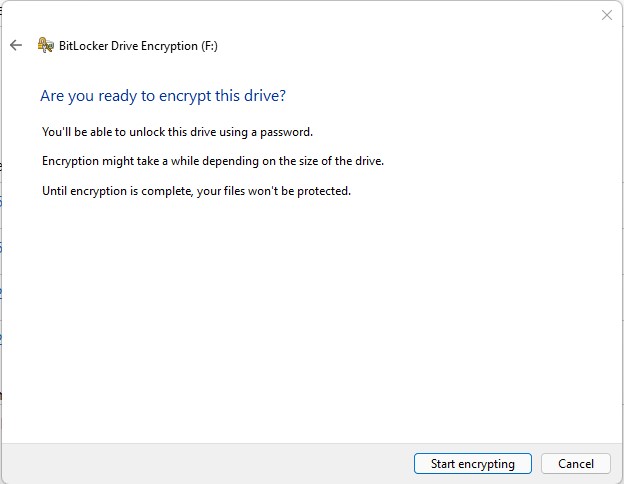 Josh Norem / IDG
In the future, inserting the now encrypted drive results in the error seen below, instead of just opening automatically like it does for external storage.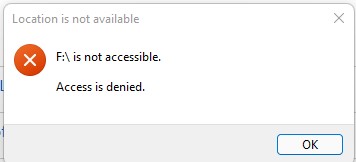 Josh Norem / IDG
You will also get a pop-up window from Windows asking you to enter the encryption password or recovery key. Fortunately, Windows offers you the option to automatically unlock itself on a certain PC, which is useful if you use it a lot on a home PC rather than a laptop.
Josh Norem / IDG
If you are using Windows Home, or you just want an encrypted folder
If you have the Home version of Windows, you can still play the encryption game with Veracrypt, which is a free utility that can encrypt a folder, drive, or partition. This handy tool allows you to mount an "encrypted virtual disk" on Windows, MacOS, and Linux. When you enter your password, the "disk" is mounted and your files appear, but when you close the program, the disk is unmounted and the files are no longer accessible. We did not test disk or partition encryption, so these instructions only apply to creating an encrypted folder. Let's jump in, shall we?
To get started, download the free utility and turn it on. To get started, you will need to create the encrypted volume, so click Create Volume.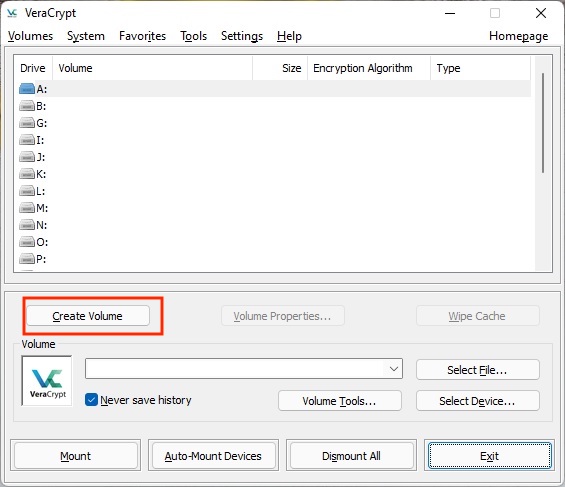 Josh Norem / IDG
On the next screen, we choose Create Encrypted File Container, as we are only looking for a repository for our confidential documents and media.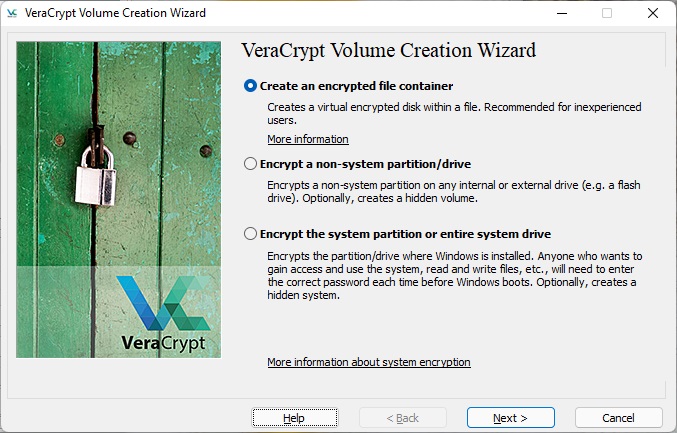 Josh Norem / IDG
Next, we chose the standard Veracrypt volume as it is fine for the vast majority of home users.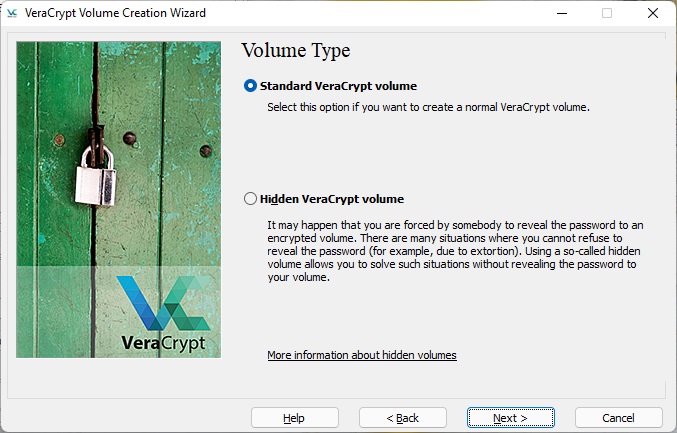 Josh Norem / IDG
Next, you need to choose the location for this file, so consider the size of the "folder" you will create and make sure your storage device has enough space to save it. We created a folder on one of our hard drives labeled "Veracrypt", as we are good at hiding things, and then we typed the filename into the dialog that appeared, resulting in what you see in the capture of screen. Also note that you can also create this volume on a removable drive.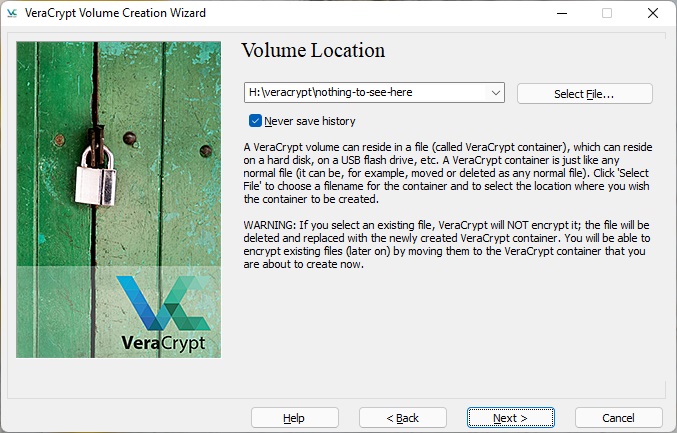 Josh Norem / IDG
You have a lot of encryption options below, but just select AES and click. AES-256 encryption is considered the strongest form of encryption and cannot be brute-force decrypted, so it should work for your purposes.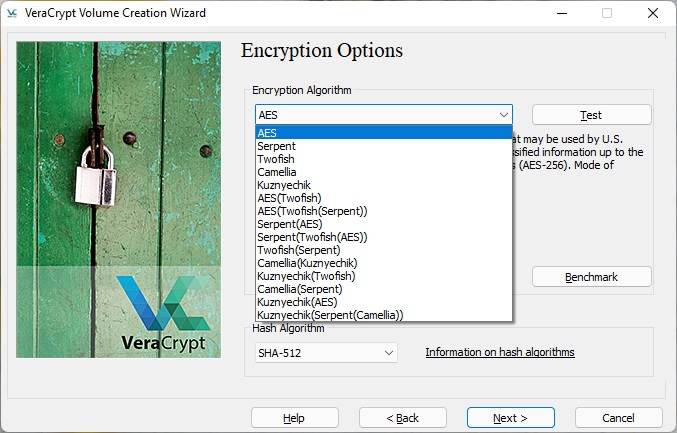 Josh Norem / IDG
Now decide how big you want your container to be. You can't go back and enlarge it later, so aim for the moon, assuming you have enough space. We decided to make our 1GB.
Josh Norem / IDG
With that information entered, the program is ready to create the volume on your disk. Don't be afraid of all the hacker-like things on your screen, just click Format and you're good to go.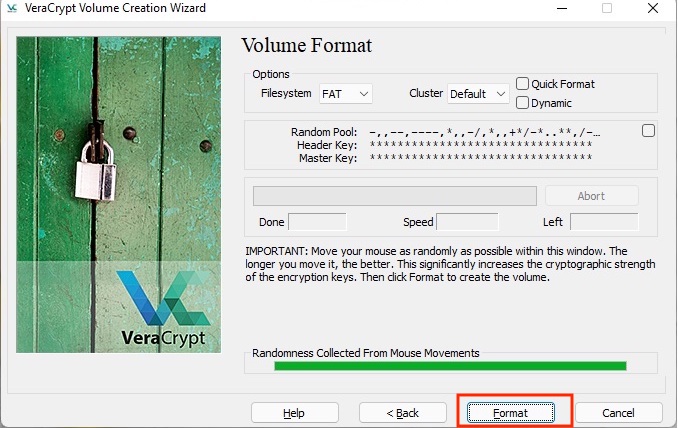 Josh Norem / IDG
Once the process is complete, it will show you that the volume is ready.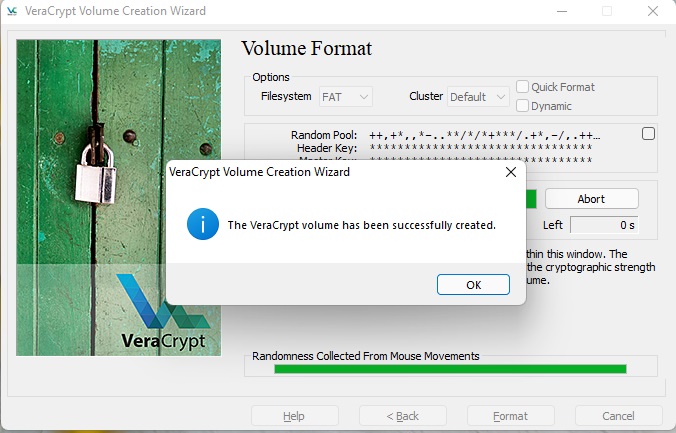 Josh Norem / IDG
Now you can navigate to where the container is just to check its existence and see its file size, if that's important to you. You will notice that clicking on it does nothing, since you have to use the Veracrypt program to open it, so let's do it now.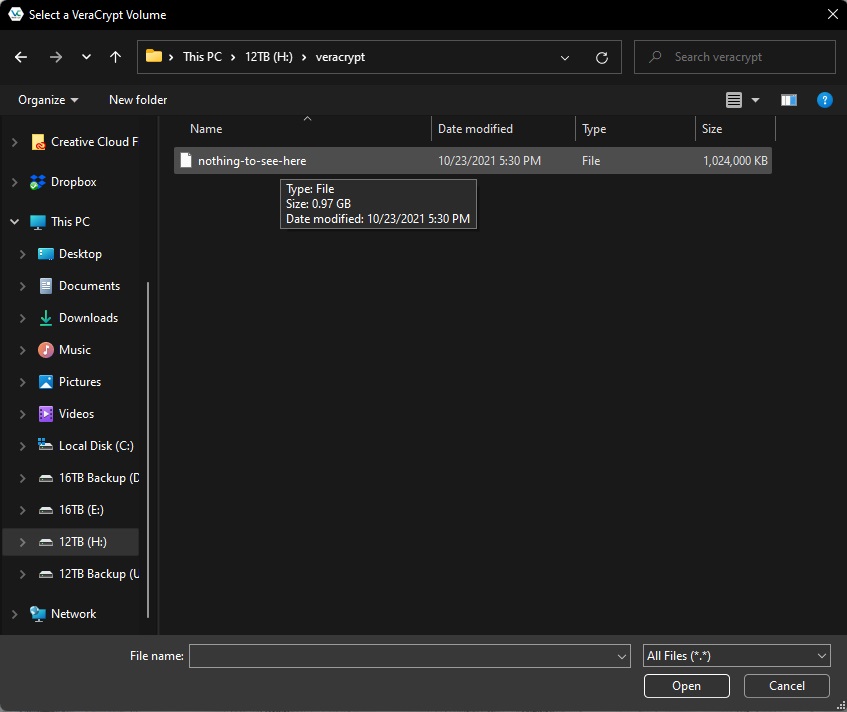 Josh Norem / IDG
Now is the time to access our encrypted volume. Open Veracrypt and choose Select File from the main menu, then navigate to the folder where it is located. You will also need to choose a volume letter from the list provided, so pick one that is not in use like X or M, something like that. Once you've chosen the volume letter and navigated to the file, click Mount.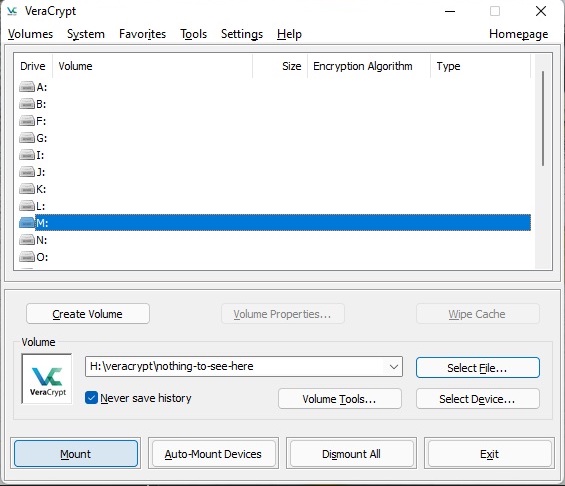 Josh Norem / IDG
Once it completes, you will see the same window with the path to your file in blue. Double click on that and the volume will open. You will also see the same volume appear on This PC, if you prefer that method.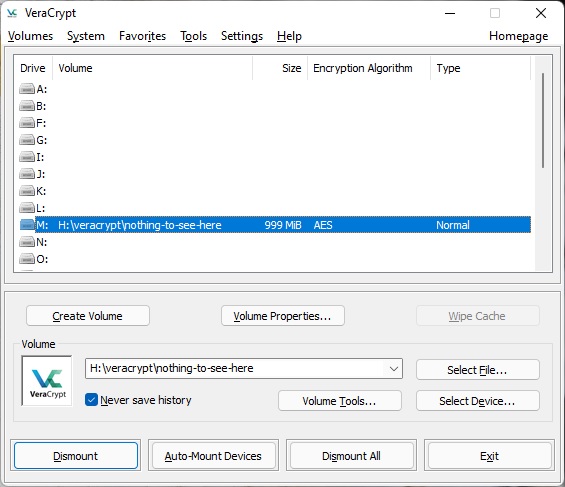 Josh Norem / IDG
Et voilá, here are our encrypted files! These are pretty sensitive cat photos, obviously, but feel free to throw whatever you want in there, knowing it's as safe as possible for now.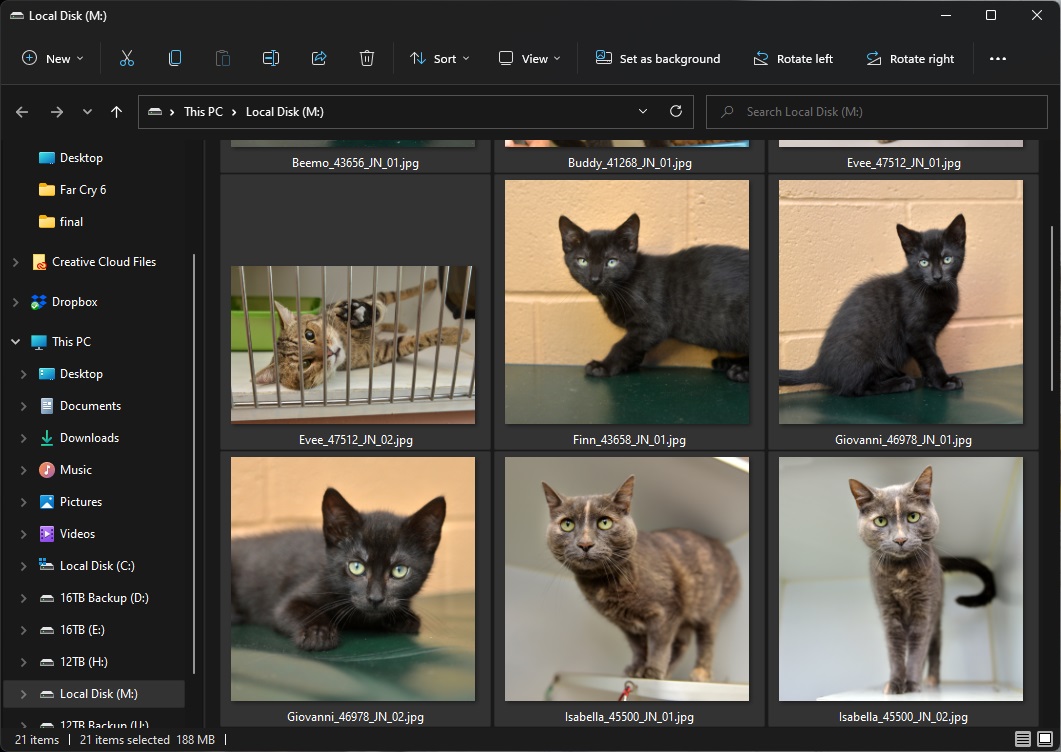 Josh Norem / IDG
One final note: as long as the volume is "mounted", it is accessible. That means if you open it, put some files on it, and then just walk away from your PC, anyone with physical access can see the files too. To complete the process, you need to click Unmount on the main Veracrypt screen to close the door to your encrypted folder. Once you have unmounted the volume, it will no longer be accessible without the encryption password.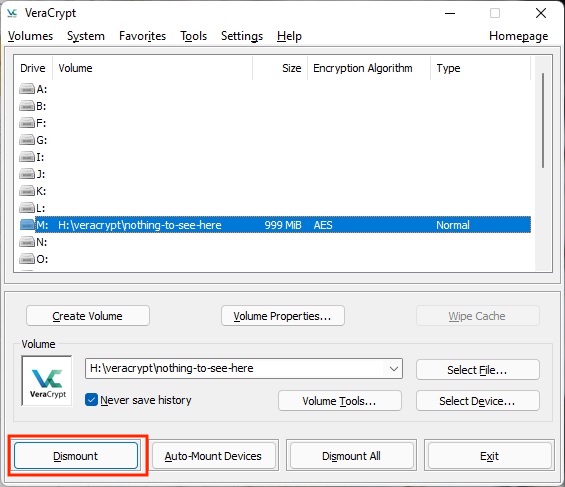 Josh Norem / IDG
Encrypt or not encrypt?
If you want to encrypt your drive to prevent unauthorized access, it's built into Windows Pro versions, so it's worth it in something that can be "smashed and snatched" from a car, like a laptop. For your desktop PC that never moves, the benefits are debatable. However, we like to have an encrypted folder through Veracrypt for all of our tax returns and similar documents. Just be sure to keep the password in a safe place, as you will never re-enter that secure "disk" if you lose it.
Woodmart Theme Nulled, WP Reset Pro, Newspaper 11.2, Newspaper – News & WooCommerce WordPress Theme, Premium Addons for Elementor, Rank Math Seo Pro Weadown, WeaPlay, WordPress Theme, Plugins, PHP Script, Jannah Nulled, Elementor Pro Weadown, Woocommerce Custom Product Ad, Business Consulting Nulled, Jnews 8.1.0 Nulled, Avada 7.4 Nulled, Nulledfire, Dokan Pro Nulled, Yoast Nulled, Flatsome Nulled, PW WooCommerce Gift Cards Pro Nulled, Astra Pro Nulled, Woodmart Theme Nulled, Slider Revolution Nulled, Wordfence Premium Nulled, Elementor Pro Weadown, Wpml Nulled, Consulting 6.1.4 Nulled, Fs Poster Plugin Nulled