After 3 years of absence, Innov-Agri returns to the southwest, to the territory of the agricultural school of Ondès (Haute-Garonne) for two days, 7 and 8 September. On the first sunny day there were both visitors and newcomers.
– On the first day of the show, a lot of people gathered. From the very morning, students, farmers or ordinary visitors were in large numbers in the aisles.
© P. Peters/GFA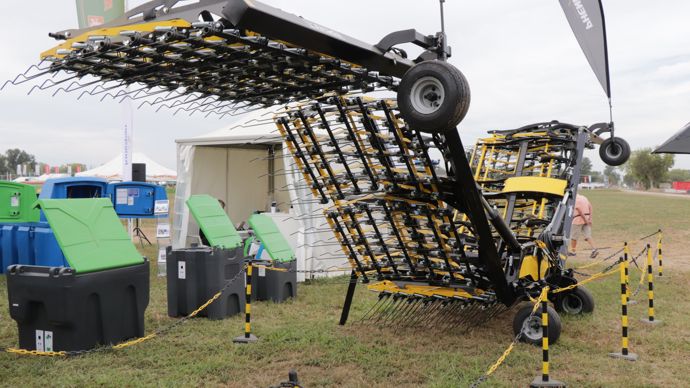 – Phenix completes its mechanical weeding offering with the launch of the weeder harrow. Baptized Arcadia, currently only available in 12m widths. Isobus, this machine can do section cutting.
© P. Peters/GFA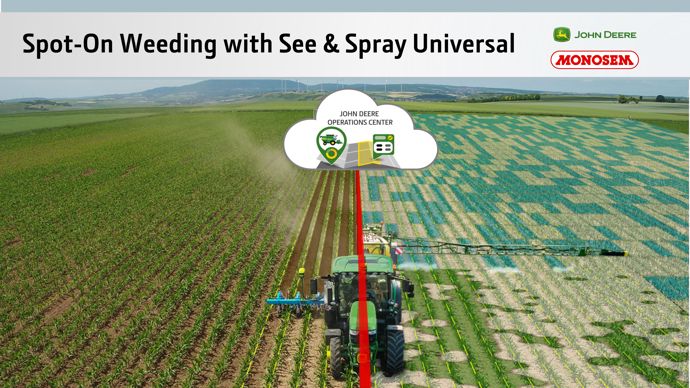 – The John Deere 8R 410 E-AutoPower tractor is shown in France for the first time. On this machine, the hydrostatic assembly has been replaced with an electric box control system.
© P. Peters/GFA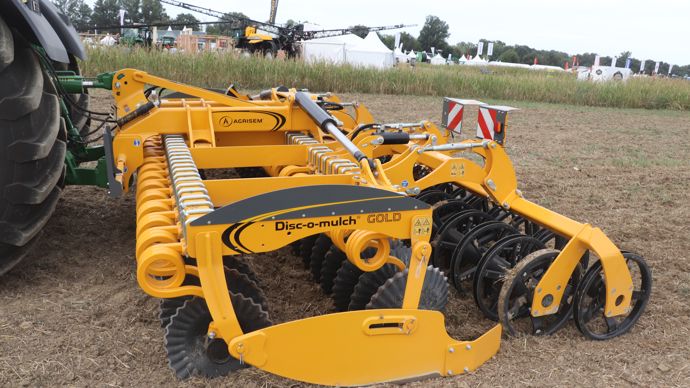 – Agrisem uses the show to introduce Disco-Mulch-Gold. This folding mounted disc harrow is developed on springs with an additional coil. The position of the beams has also been changed to have more clearance.
© P.Denis/GFA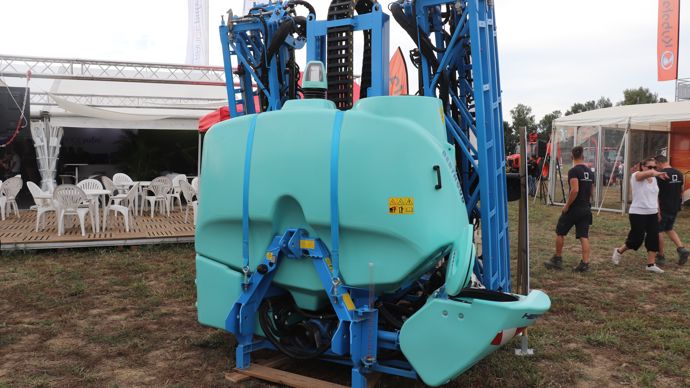 – Berthoud introduces Hermes sprayer in Blue version. Its capacity is 1200 liters. The ramps are 20 to 24 m long and consist of 3 or 4 arms. On request, they can be equipped with the Total Control ground tracking system and the variable geometry system.
© P.Denis/GFA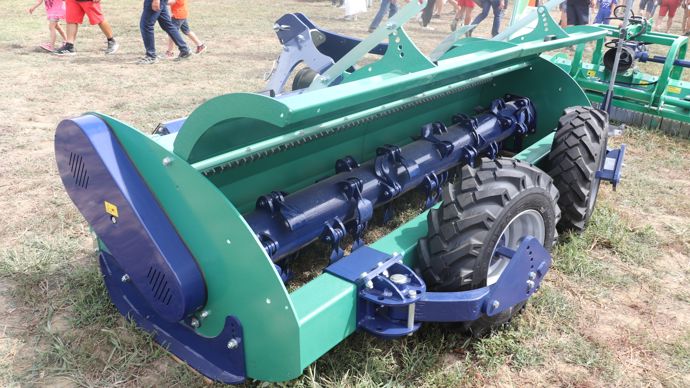 – Manufacturer Desvoys presents its range of DR8 plant shredders. They work in two widths: 2.80 m and 3.2 m. They are equipped with a 244 mm diameter rotor and can be optionally equipped with Y-blades, hammers and pallet cutters.
© P.Denis/GFA
– Deves offers in partnership with manufacturer Manjot a 4mm Hardox flake tipper. Based on the TP tipper chassis, load capacities from 18 to 24 tons are offered.
© P.Denis/GFA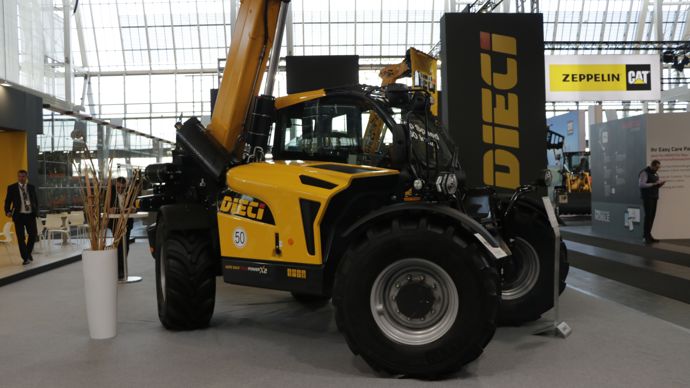 – Material handling specialist Dieci presents its Agri Farmer 34.7 telehandler. With the bridge completely renovated, it measures 2.12m wide and 2.20m high. All this is driven by a 107 hp engine.
© P.Denis/GFA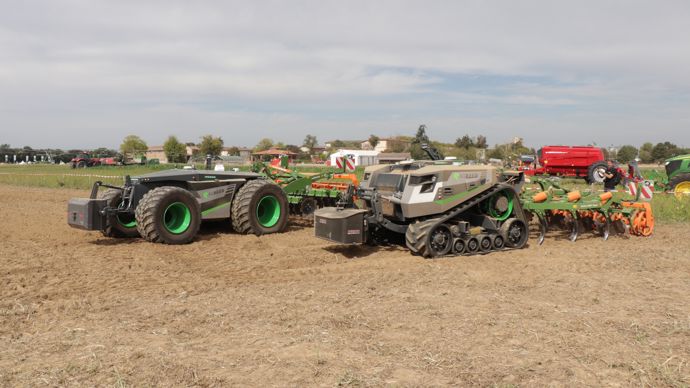 – Robot maker AgXeed has unveiled its four-wheeled robot for the first time. He was accompanied by an AgBot T2 equipped with two tracks. The brand is currently distributed by the Serco Group in Western France and Switzerland.
© P. Peters/GFA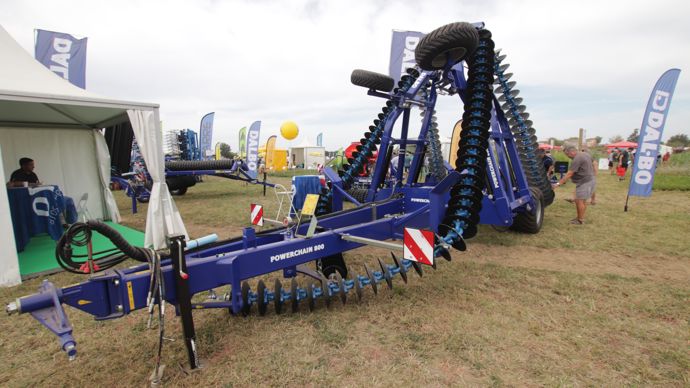 – Dal-Bo presented the PowerChain 800 chain cultivator at the show. This machine of its own design works at a working width of 8 m and is already on the market.
© P. Peters/GFA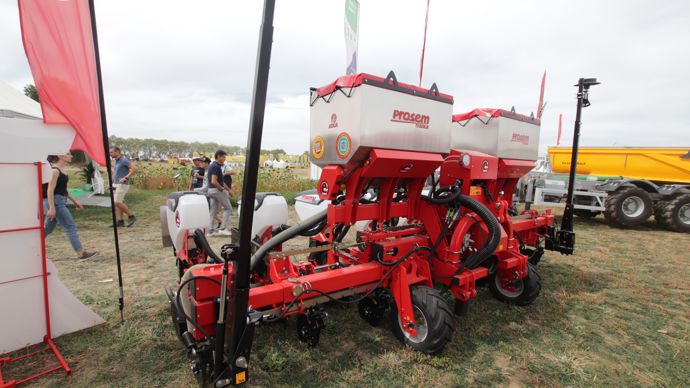 – Sola introduced the 8-row planter Prosem K, equipped with a solid fertilizer incorporation. The system includes one or two bunkers with a maximum capacity of 1080 liters.
© P. Peters/GFA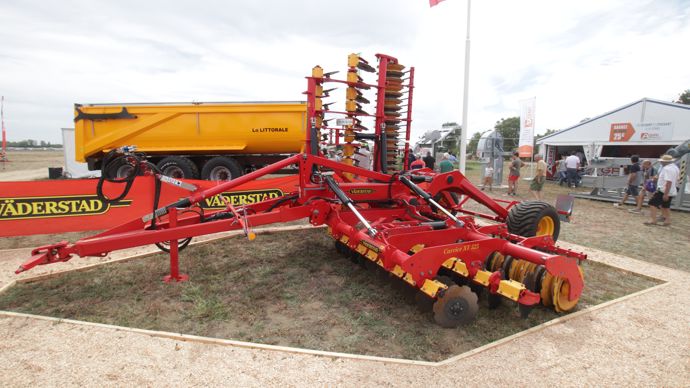 – Väderstad introduced the Väderstad Carrier XT in France for the first time, the latest independent disc harrow from the Scandinavian manufacturer.
© P. Peters/GFA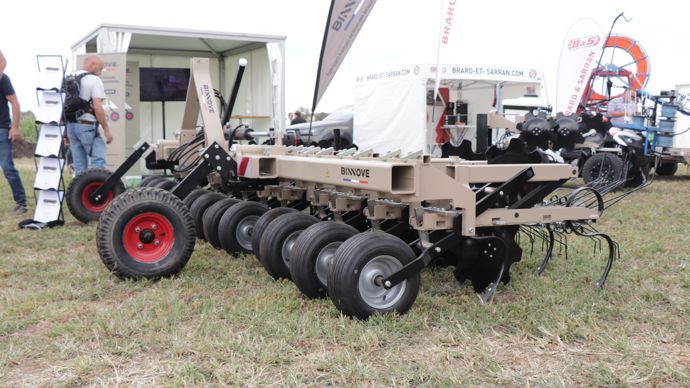 – Newly acquired Binnove was present at the exhibition with his machine. This hoe, up to 8 m wide, features an inverted parallelogram system.
© P. Peters/GFA
Previous Next