Black Desert Online launched in the West in March 2016. As such, the action MMO is now celebrating its seventh anniversary outside of South Korea, and we took the opportunity to ask Jaehee Kim, Executive Producer of Black Desert, a few questions. Studio "Pearl Abyss". We discuss the reasons for the longevity of the license (in Korea, the game has been playable for nine years now, and it's not that common), as well as upcoming updates and, in particular, the new land of the Land of Bright Morning, inspired by South Korean folklore and culture.
***
JeuxOnLine: Black Desert is currently celebrating its seventh anniversary in the West. Can you explain your "recipes" for this longevity? For example, BDO updates seem to rely more on horizontal development (new classes, new territories to explore) and less on the race for more and more power (vertical development), as in many other MMOs. Is this the approach you've been theorizing from the beginning?
At first glance, one might consider a different structure between horizontal and vertical progression, but in truth, I think our secret recipe lies in the direction of development rather than the type of progression structure.
During the initial development phase of Black Desert, we focused on the RPG aspect, even if the game is an MMORPG: we put a lot of effort into pushing the boundaries of the genre, even if the game is gender specific. .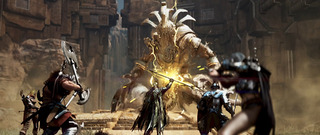 For example, to defeat monsters, you have to use various key combinations (combos) instead of pressing a button so that players enjoy defeating the monsters themselves, which is what MMORPG players spend the most on. time. We've also implemented elements found in simulation games, such as investment points and nodes, which allow players to create their own system of workers. We have also incorporated RPG components, adding hidden terrain features such as animals and lore to the game to make the game world more interesting to explore.
Because we designed our game for players to enjoy it the way they want, we believe that every adventure in the game has value. And I think that Black Desert can remain a strong game because there are players who appreciate the inherent value of all the adventures in our game.
One of the next major updates to Black Desert is the new area of ​​the Land of Bright Morning. Could you tell us about the process of creating a new zone in Black Desert? Each zone has a slightly different theme, but how do you choose your game design (e.g. did you suggest dungeon zones, like other more open ones)? Is it based on player expectations? Are you planning to expand the BDO world in advance?
We at Pearl Abyss are constantly thinking about the future of Black Desert. Some time ago, we decided on the concept and general direction of the Land of the Clear Morning expansion. For content development, we have collected detailed ideas from every department of Black Desert. When we felt we had enough ideas, we focused on the Land of the Bright Morning and finally decided to launch the expansion.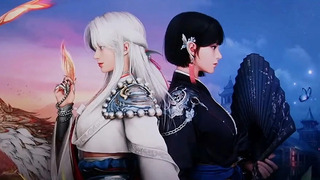 Pearl Abyss is a very open environment where everyone can speak their mind and discuss independently of their team. Actually the concept of twins Woos and Megu came from an idea from one of our animators, and I remember several times when our programmers came up with some very good ideas. Moreover, there are times when development starts due to the wishes of the players, a good example is the ocean content update. Instead of trying to figure out who came up with what idea and who is leading the development, we have a culture where everyone can contribute, come up with a great idea and champion it.
And we can work that way thanks to our game engine. Thanks to our internal engine, everyone can test their idea and check it out by others without an additional development process. This allows us to get relatively quick feedback from our peers and is the reason we can maintain fast development cycles. We see this way of working having a positive impact on our future games that are currently in development.
Can you tell us about the contents of the Land of Morning Glory? What activities can we find in this new territory? It looks like players will be able to follow the storyline, but it's non-linear and with choices that can guide the narrative, right?
Land of the Bright Morning is a region that presents new experiments for us as we try to bring something different from previous expansions of the region.
The central element is built around a "total" style main quest, allowing players to choose one story from several that will make you feel like you're reading a fairy tale or novel.
As the story progresses, you will naturally encounter a few bumps during your journey. In addition to the different mechanics, there are different difficulty levels for each boss, allowing players to test their limits.
NCsoft recently unveiled their Project LLL set in a futuristic version of Seoul. Crafton is currently working on an adaptation of The Bird Drinking Tears, a novel inspired by Korean folklore. The Land of Bright Morning by BDO is apparently also a nod to Korea and its culture, and DokeV seems to have a somewhat similar take on the modern universe. How do you explain this "rediscovery" of Korean culture among Korean online game developers? Do you have a desire to introduce the (very rich) Korean culture to the rest of the world?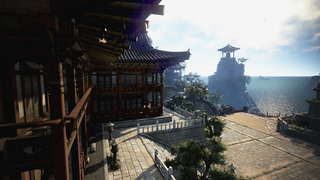 For our players, we are always thinking about content that can give them exciting new adventures.
During one of these brainstorming sessions, we thought that the Land of the Bright Morning, based on the concept of Korea's Joseon Dynasty, could be a way to offer our players something unique and refreshing to explore while staying in the Black Desert universe. .
Of course, we understand that making a fun game is more important than showcasing Korean culture, but like some of our players outside of Korea who talk about how interesting Greek mythology is, we hope that the stories and adventures of the Land of the Clear Morning will become a new source of satisfaction for all players.
In terms of zone design, how do you go about immersing players in the history of the Joseon Dynasty, which is probably well known to Korean players but much more original to Western players? Is there a particular pedagogy to be understood?
If we look at all the video games we have played in the past from the point of view of the average player, it often happens that these games have settings and concepts that are unfamiliar to us. However, these are the games we enjoy no matter what.
I think this principle applies to everyone who loves video games. People play games because they love the game, not because the concept and history of that game comes from a particular culture.
Similarly, the Black Desert Land of the Bright Morning expansion is built with content that players will love and be familiar with.
Over the past few years, Black Desert has been one of the few premium modern MMOs released – most new MMOs in recent years have been mobile or cross-platform MMOs. New MMOs for PC/Console (including Throne and Liberty) will hit the market today. What is your vision for the MMO market for the coming years? How do you see this new competition for Black Desert?
We place more value on developing content that players can enjoy now than on grand plans for the future.
As mentioned earlier, we were thinking about how to push the boundaries of the MMORPG genre. I think the nine years since the launch of Black Desert in Korea have proven that our direction of development is able to meet the expectations of our players.
We believe that instead of "visioning" the MMO market, it's more important to start thinking about new content that we can work on so that our players can enjoy it as soon as possible. And we believe that the repetition of this process is necessary.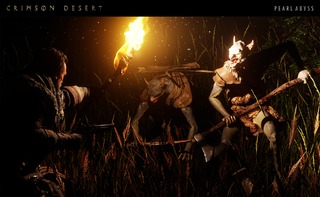 And a question about Crimson Desert: the game has been in development for several years, and the release has already been postponed. Tell us how the development is organized? What is the proportion of Pearl Abyss developers working on Black Desert dedicated to Crimson Desert? And you recently mentioned that after the release of Crimson Desert, you can add multiplayer mechanics to it: could you tell us more? Ultimately, can Crimson Desert position itself in the same segment as Black Desert?
(Pearl Abyss declined to answer this question)
Finally, you recently hosted a Community Event "Voice of Adventurers" in Utrecht, the Netherlands to meet European players. Do you have a message to convey more specifically to French speaking players?
One day I would like to meet our players in Beynac, that beautiful French village that was the inspiration for the Heidel region of Black Desert, a place so familiar to our players that they could probably walk around with their eyes closed. .