The iPad Air 4 looks to bring even more Pro-level features (and a bigger screen) to a lower-priced iPad.
These updates appear to push the iPad Air as Apple's mid-range tablet – pricier and more fully-featured than the regular iPad, but without all of the bells and whistles of the iPad Pro.
The iPad Air 4 is rumored to sport a larger 11-inch display with slimmer bezels, a faster chip based on the A14 Bionic and support for a Magic Keyboard. But expect to pay more for this model versus previous iPad Air devices. Here's everything we know so far about the iPad Air 4.
iPad Air 4 release date and price
Apple product leaker Komiya says that the iPad Air 4 is coming out in March 2021. And a site called MyDrivers has backed up this claim, so we would not expect a new iPad Air this year.
The MyDrivers report says that the iPad Air 4 will start at $ 649, which would be a significant increase from the $ 499 of the current iPad Air. At least Apple is rumored to be doubling the starting storage, going from 64GB to 128GB.
iPad Air 4 specs
Komiya says expect an A14X processor for the iPad Air 4, which would we based on the iPhone 12's A14 Bionic chip. This processor is expected to be more powerful and especially more efficient than the A13, thanks to a 5nm manufacturing process.
The iPad Air 4 might get a lot of hand-me downs from the 11-inch iPad Pro. Macotakara's aforementioned report references a Chinese supplier who says the iPad Air 4 will feature a USB-C port, instead of Lightning. The leak from Komiya backed up the USB-C port rumor.
It also noted that the iPad Air 4 will get Face ID (which makes sense if it's heavily based on the 11-inch iPad Pro). Similarly, Komiya notes other predictable features are coming: support for the iPad Pro Magic Keyboard and superior 2nd Gen Apple Pencil.
While Macotakara's claiming the new Air will have a 10.8-inch screen, Komiya says to expect an 11-inch panel – which almost makes the new iPad Air sound like the current 11-inch iPad Pro under a different name.
The biggest difference would pertain to the iPad Air's camera. Instead of the 3-sensor setup in the Air, Komiya claims that the next iPad Air 4 won't have a regular camera on its rear, but a wide-angle 12MP sensor instead.
As for storage, expect a starting capacity of 128GB, according to a leak from MyDrivers.
iPad Air 4 design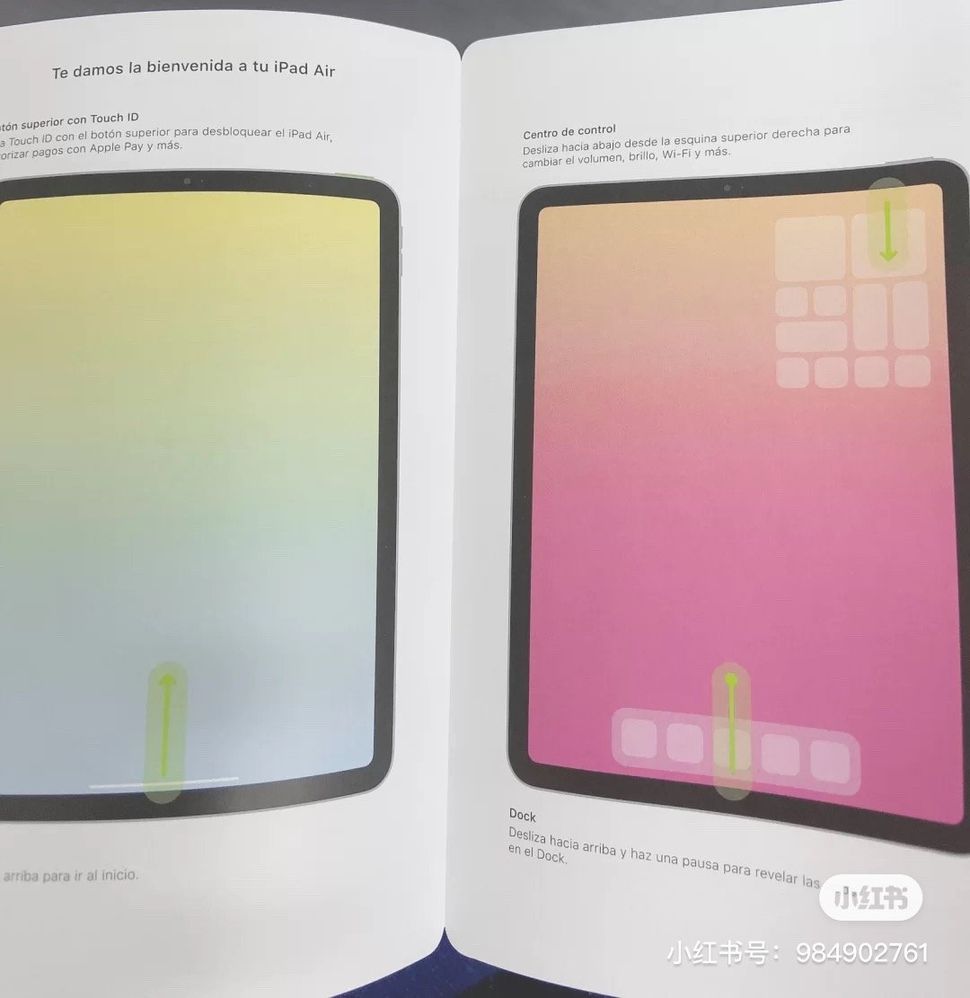 The iPad Air 4 is tipped to get a full-screen design, but don't expect just a shrunken down iPad Pro. According to a purported iPad Air 4 manual leak, the tablet will have close to a full-screen design but will not use Face ID for unlocking the device.
Instead, you can expect a Touch ID sensor on the iPad Air 4 that's integrated into the power button. And the power button is apparently a bit longer than usual to accommodate this sensor and make it easier for users to log in.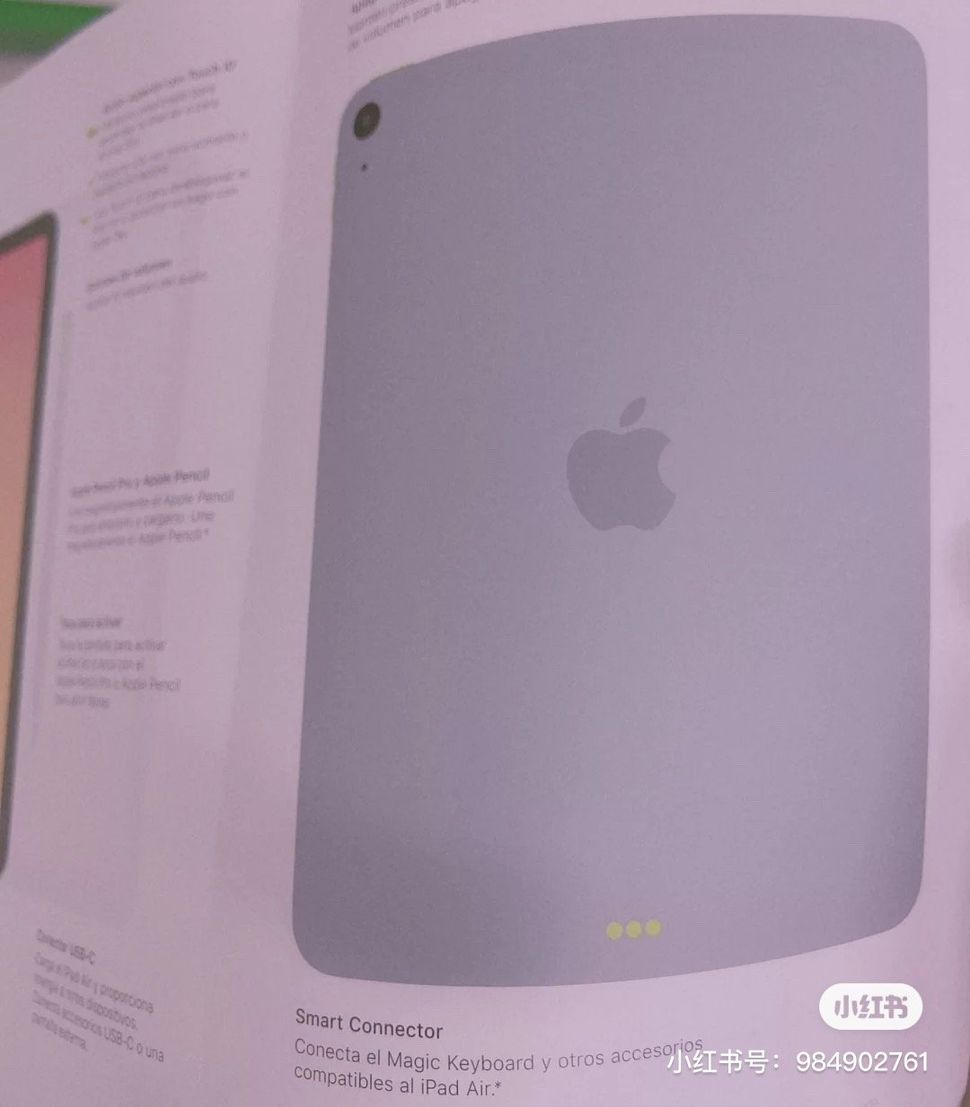 The iPad Air 4 leak also reveals that Apple will be adopting a USB-C connector for this tablet, finally ditching Lightning. Plus, there's a Smart Connector on board for attaching accessories like the Magic Keyboard.
Up front there's a selfie camera and there's a single camera on the rear of the iPad 4 in these illustrations.
iPad Air 4 outlook
All of the iPad Air 4 leaks point to a fairly important update to the tablet. If all of these rumors hold up, the iPad Air 4 will primarily appeal to those who have found the regular iPad a little sluggish but who find the iPad Pro a bit too pricey.
With an 11-inch display, the iPad Air 4 might not be able to replace your laptop, but it looks like it be a very powerful and versatile portable computer. Stay tuned for all the latest iPad Air 4 rumors.