It is true that there will be no human astronauts on board the Artemis 1 lunar rocket when it launches no earlier than Friday (September 2), but that does not mean that the crew seats will be free.
Orion's commander will be Commander Munikin Campos, a mannequin in a special suit who will collect data to help scientists and engineers know exactly what forces future human crews will experience during a trip to the moon.
To chronicle the Artemis 1 mission and the journey of its three test dummies, NASA is introducing a free comic for all ages. (will open in a new tab) featuring Commander Munikin Campos and the two companions who will accompany him in the Orion crew capsule on this historic journey to and from the Moon.
Related: Lego Education and NASA launch 'Build to Launch' interactive exhibit for Artemis 1 lunar mission
All three editions of NASA's free and fun children's comic can be viewed for free on the official NASA website. (will open in a new tab)which also contains additional information about the resourceful NASA engineer Arturo Campos and additional information about Artemis to study and prepare everyone for the momentous event.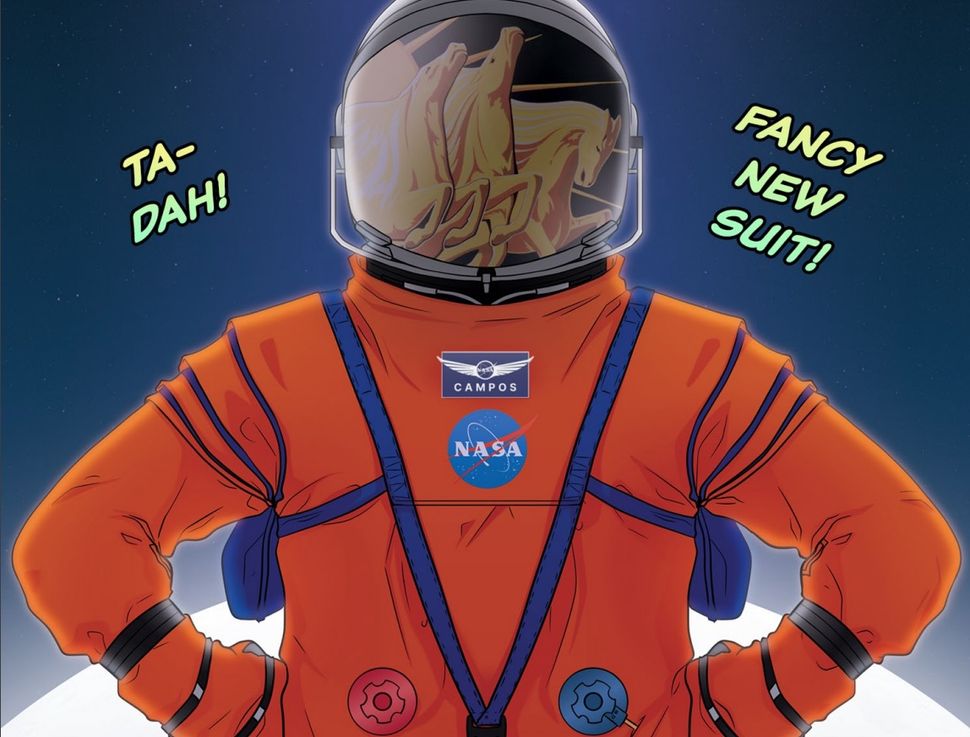 Art from a free NASA comic dedicated to Munikin Campos and Artemis-1. (Image credit: NASA)
The name of the primary test dummy was selected through open competition and is a tribute to renowned NASA engineer Arturo Campos, electrical subsystem manager, who was instrumental in the safe return of Apollo 13 to Earth in April 1970.
Munikin's seat has sensors behind the seat and headrest that record acceleration and vibration throughout the 42-day mission. The experimental figure will also be wearing the sleek new Orion Crew Survival System suit designed for astronauts during launch and re-entry.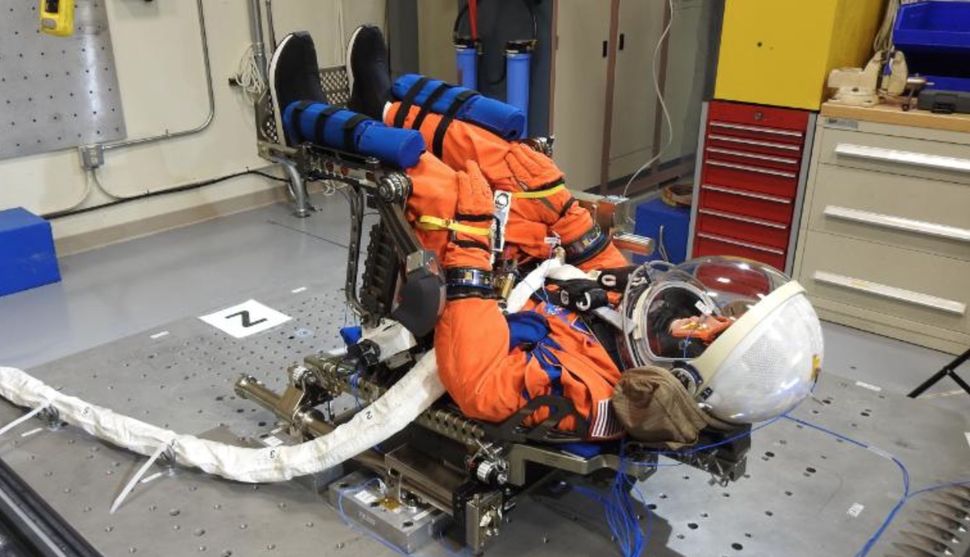 Spacesuited NASA dummy Munikin Campos undergoing testing. (Image credit: NASA)
Flanking him in the Orion crew capsule will be a pair of plastic torso dummies named Helga and Zohar, which are made from materials that mimic the soft tissues, organs and bones of a woman. Both torsos contain more than 5,600 sensors and 34 radiation detectors to measure any hazardous impact that may occur during the cycle around the moon and back.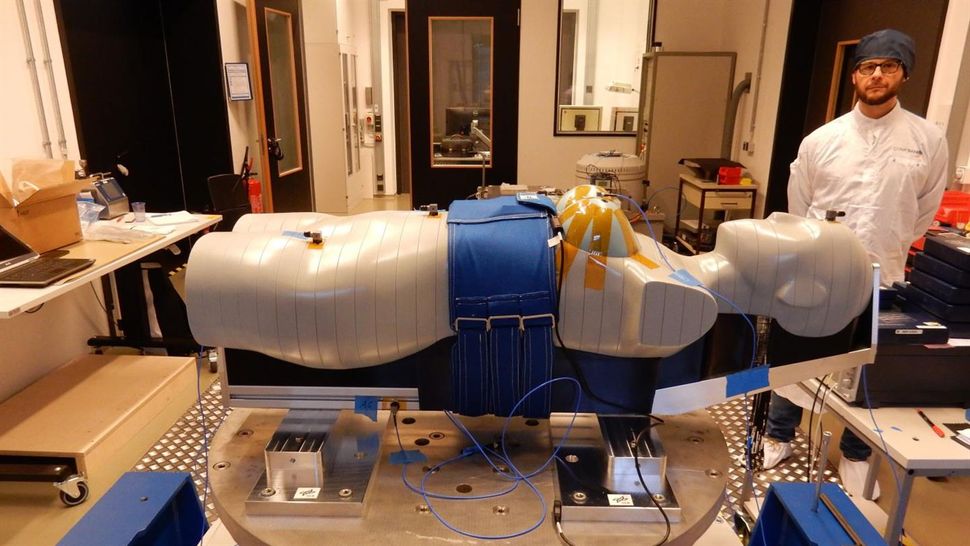 Helga will measure the radiation dose to which astronauts may be exposed on future missions with unprecedented accuracy. The image shows the first Helga vibration tests carried out at the German Aerospace Center DLR in Cologne, Germany. (Image credit: ESA)
This trio of intrepid dummies that will deliver valuable data are part of the Matroshka AstroRad Radiation Experiment, a collaboration between the German Aerospace Center, the Israel Space Agency, NASA and an international group of institutions.
The full NASA Artemis 1 press kit can be downloaded from the NASA Artemis 1 mission page. (will open in a new tab).
Good luck to Munikin, Helga and Zohar for a successful Artemis 1 mission!
Follow us on Twitter @Spacedotcom (will open in a new tab) or on facebook (will open in a new tab).