Personality news Keiichiro Toyama (Silent Hill, Gravity Rush …) talks about his next video game
In a video posted on the YouTube channel of his new studio, Keiichiro Toyama looks back on his journey as well as his inspirations for his next project, of which he reveals several art concepts.
Last December, we informed you of the departure of Sony Japan Studio by Keiichiro Toyama, known for his work as a director on Silent Hill, Forbidden Siren or Gravity Rush, to found his own studio called Bokeh Game Studio of which he is CEO and creative director. Today, the latter reappeared via a video nine minutes on Bokeh's YouTube channel punctuated with concept arts to share his journey, his departure from Sony Japan Studio, but especially his intentions for his next title, a cross-platform horror game scheduled for 2023:
Regarding our first game, I have several directions for my works. The one I took (for this game) is pretty dark, far from my more recent titles. It's like going back to my roots, for example to horror. My ideas were starting to go in that direction. This is where I will take this first game. However, rather than something deeply rooted in horror, I want to keep a note of entertainment. While still keeping the elements of horror, I want the player to feel excited while playing the game.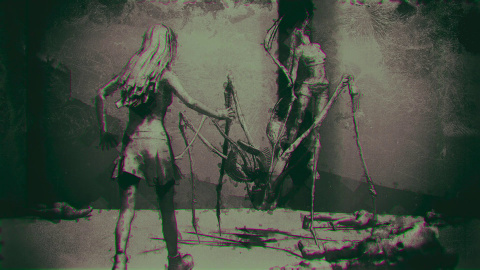 The director and designer wishes through his next project questioning the idea of ​​living peacefully, scaring the player by disrupting daily life. In addition, the latter claims to draw some of his inspiration from comics as well as other comics dealing with "death game" that they particularly like. This idea of ​​seeing characters on the edge of the abyss emotionally speaking inspires him particularly and Keiichiro Toyama would like this aspect to be present in his next game. the latter ends by evoking the importance of places in these works, Silent Hill in mind, which interests him here being as much the environment itself as the people who live there.

By TheXsable, Writing jeuxvideo.com
MP