New listings on the Kraken cryptocurrency exchange with SOL and Serum (SRM) cryptocurrencies, the launch of Solana staking.
As such, Solana, an increasingly popular blockchain project, sees its token listed on this major crypto exchange known for its reliability and security.
The SOL placement is advertised with an interest rate up to 6.5% and is already available on Kraken.
IN SOL and SRM tokens will start trading on June 17, 2021. at 15:30 UTC (17:30 in France).
Deposits of SOL and SRM tokens are already possible on Kraken accounts, pending the start of trading tomorrow.
What projects are there

Solana (SOL) and Serum (SRM)?
Solana (SOL)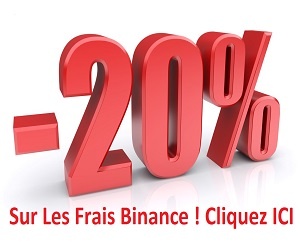 Solana is a blockchain platform which aims to increase user scalability through faster settlement of transactions.
Solana software includes a flexible infrastructure that allows developers to write and run smart contracts using multiple programming languages.
The SOL cryptocurrency plays a key role in the maintenance and operation of the Solana ecosystem and is used to execute smart contracts, send transactions, and incentivize members who support the network.
Serum (SRM)
SRM is the cryptocurrency used by Serum., software powered by Solana, where a global network of users maintains an exchange where traders can buy and sell cryptocurrencies.
Its design is based on a decentralized order book, designed to work just like traditional exchanges, by matching buyers and sellers.
SRM holders can use their tokens to pay commissions on the exchange, while receiving a discount of up to 50%.
An announcement from Kraken that should attract SOL token holders looking to place bets on Solana.
Betting makes it easy to generate passive income by making your tokens available on the platform.
Kraken also recently launched Cardano staking (ADA) and offers bets with other cryptocurrencies at attractive rates for Polkadot rates (DOT), Kusama rates (KSM) with a guaranteed interest rate of 12% or KAVA rates with an interest rate of 20%!
If you want to know more about SOL, Cardano, Polkadot or Kava betting, just create a free account on Kraken: Click here.
READ ALSO: