Despite the sluggish cryptocurrency trading sector, the KuCoin exchange has just announced that it has passed the 20 million user mark.
Unlike some competitors such as Coinbase, Bybit, Gemini, Huobi, or Bitpanda who have publicly admitted to being in trouble, Kucoin denies insolvency rumors.
In its press release, the Asian cryptocurrency exchange reports a significant increase in its user base, which has doubled since the end of 2021.
"Global cryptocurrency exchange KuCoin announced that it has reached the milestone of 20 million users. The new milestone comes after the platform reported a record number of registered users in the first half of 2022.

In particular, KuCoin attracted more than 9.75 million new registered users in the first half of 2022, as stated in KuCoin's 2022 first half report, bringing the total number of users to over 20 million. The numbers show a doubling of the number of registered users in 7 months, with the exchange previously reporting reaching the milestone of 10 million users in December 2021.

The 219% increase in the user base in the first half of 2022 is largely due to the expansion of the exchange's operations in Asia, which resulted in the acquisition of 5.6 million new users, up 659% from a year ago. In Latin America, Africa, the Middle East and Europe, 216%, 152% and 142% of new users are registered annually, respectively. Kucoin said in a post.
Thus, in direct competition with Binance, Kucoin confirms its good financial position against the background of the crypto winter, which puts many crypto companies in this sector in a difficult position.
Johnny Liu, CEO of KuCoin, said:
"As the 5th anniversary of KuCoin approaches, the number of registered users has surpassed 20 million, which is another important milestone for us.

KuCoin is growing at a fast pace with the support and trust of every user regardless of market conditions. To express our gratitude to users, we will provide more innovative products and services related to NFT, GameFi and Web 3.0 to help users access the world of cryptocurrencies more easily."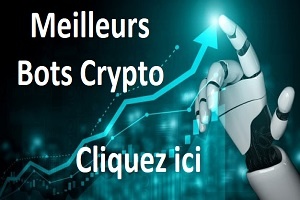 This user growth is the result of "KuCoin's globalization strategy and focus on entering new markets through improved community and language support," the cryptocurrency trading platform adds.
Like Binance, Kraken, and FTX, Kucoin thus appears to be armed enough to counter the crypto bear market that is and could continue for another 8 months, according to market analysis published by Grayscale.
If you want to know more about Kucoin, click here.
Follow us on Telegram, Facebook as well as Twitter.
READ ALSO: