Well, let's face it, the Disney & Marvel Games Showcase tonight wasn't very exciting in terms of announcements, although there were a lot of them. We knew that LEGO Star Wars: The Skywalker Saga would be present without knowing it could be announced as all planned DLC had already been released. Well, would you like some more?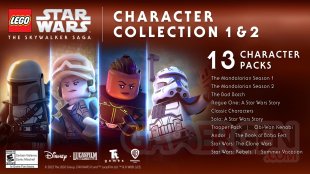 Yes, there will be a few additional characters in the game, namely Cassian Andor, whose Disney+ series will be released at the end of the month, Reva Sevander as Obi-Wan Kenobi, Captain Rex, who we will soon find in the second season of Bad. The package and others were not disclosed. However, we do not know when they will be released.
The Galactic Edition will also be released later this year for €59.99 on PS5, PS4, Xbox Series X|S, Xbox One, Switch and PC, including 13 character packs. Thus, there will be 6 new ones in addition to the 7 already published in the Pack Collection, detailed below. The pack that combines it with Pack Collection 2 will sell for €24.99, otherwise the latter will cost €14.99 and each pack €2.99 per unit.
Collection set 2


Obi-Wan Kenobi Set

Andor set

Boba Fett's Book Set

Star Wars: The Clone Wars Pack

Star Wars Rebels Pack

Summer vacation package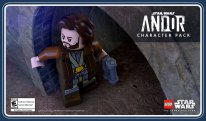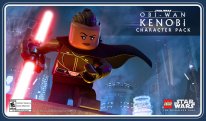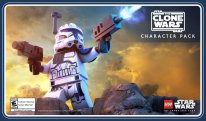 LEGO Star Wars: The Skywalker Saga is still on sale on Amazon starting at €49.99 if you want to play it fast.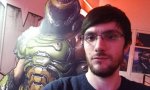 Alexander SAMSON (Omega Law)
Responsible proofreader – editor

Passionate about Assassin's Creed and Destiny, big fan of RPGs and passionate about video games in general. Reader of comics (DC) and various manga (One Piece!). A chemist by training and a scientist at heart.
follow me :


.