After launching a chess game that allows you to earn Bitcoin (BTC) while having fun, Zebedee is launching the Listen to Win concept in partnership with Fountain, which offers the opportunity to earn Bitcoin (BTC) while listening to podcasts.
While Play to Earn games are becoming more and more popular with the general public, Fountain Podcasts has an originality, taking interest in the booming podcast sector.
Listen and Earn is a Fountain program that turns the whole idea of ​​pay-per-listening on its head.

Instead of paying for the podcasts they listen to, users actually get paid for the first hour of daily listening. In this way, users are paid to listen to the content they like, and creators get a very effective way to present themselves to an interested audience. Zebedee's blog post says.
We're excited to join forces with @fountain_app to enable lightning fast transactions on their Value for Value podcast platform 🎉

Users can now earn #Bitcoin by listening to any podcast 🎧⚡

Learn more about our new partnership: https://t.co/bn1tQOeDwT pic.twitter.com/N1cKixF6Ri

— Zebedeeio (@zebedeeio) January 24, 2023
As with Bitcoin Chess and Bitcoin Scratch, the Fountain Podcasts app is available on Android and Apple iOS mobile devices.

Thanks to this concept, podcasters will be able to easily reward their audience.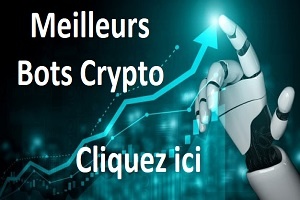 Instead of showing unwanted ads, advertisers and content creators will be able to use these Listen to Earn podcasts to deliver targeted messages to listeners who want to listen to this audio content in exchange for bitcoin rewards paid per minute of listening.
"In podcasting, traditional advertising can sometimes be clumsy, ineffective, and overpriced. Despite careful targeting, ads don't always reach the right audience and may not increase awareness and engagement, emptying creators' pockets.

What Fountain offers to creators is a way to avoid paying for ads that have no effect. It all comes down to real-time streaming payments. When advertising content, creators can pay listeners per minute, and the money will stop streaming as soon as the listener does so.

This means that they only pay for users who actually want to listen to their content. This is much more effective than showing ads for the same price even if the user doesn't listen to the podcast and become a fan.

This allows creators to talk about their content by interacting directly with listeners, facilitating their engagement. Zebedee says in his statement.
An original concept, it remains to be seen if this idea of ​​paying podcast listeners in bitcoin will be successful.
The Fountain Podcasts app is free to download. If you want to know more: click here to go to the official Fountain.fm website.
Follow us on Telegram, Facebook and Twitter.
READ ALSO: