Taproot, an update to Bitcoin Network (BTC), was uploaded to block 709632.
If the creator of Bitcoin is still unknown to this day, the developers continue to work and improve the blockchain network of the number 1 cryptocurrency in the market.
Taproot is the most important update of the Bitcoin network since 2017 (Segregated Witness, "SegWit"), it should allow better scalability, privacy and security on the network.
The Taproot update is made up of three Bitcoin Enhancement Proposals (BIP) that define three independent Bitcoin protocol updates: Schnorr Signatures, Taproot, and Tapscript.
However, these three updates are known as the Taproot update; Together, these updates introduce new, more efficient, flexible and private ways to transfer bitcoins.
The first transaction #Taproot. https://t.co/xYB46l3362 pic.twitter.com/MymSM4qapP

– Bitcoin (@Bitcoin) November 14, 2021
Taproot, first offered by Gregory Maxwell, a major Bitcoin contributor, opens the door to several technical innovations, including improving many things for the network, such as privacy features and scalability.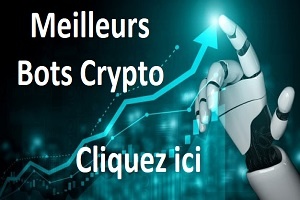 This update has received over 90% support from most Bitcoin miners.
Schnorr signatures are at the heart of the Taproot update because Bitcoin currently uses a cryptographic scheme, ECDSA, for all of its digital signatures, and users sign a transaction using their private key to approve it.
Taproot will use the Schnorr scheme, transactions using Taproot will then use this new scheme, an enhancement that will improve the privacy, security and scale of Bitcoin transactions with the addition of these new features.
Another important element, Schnorr signatures can combine multiple signatures into one, which can significantly reduce the amount of data on the Bitcoin blockchain.
Therefore, these improvements will unleash the potential of smart contracts on this blockchain.

However, we will have to wait for this update to roll out gradually across the network. In fact, it is necessary that the operators of the Bitcoin nodes They use at least Bitcoin Core 21.1 before they can use Taproot, some still use an older version of Bitcoin Core software.
The price of Bitcoin is currently around $ 65,758 / € 57,400 on Binance.
Follow us on Telegram, Facebook and Twitter.
ALSO READ:
Rank Math Seo Pro Weadown, Wordfence Premium Nulled, Yoast Nulled, PHP Script, Fs Poster Plugin Nulled, Astra Pro Nulled,Woodmart Theme Nulled, Wpml Nulled, Avada 7.4 Nulled, Woodmart Theme Nulled, PW WooCommerce Gift Cards Pro Nulled, Elementor Pro Weadown, Newspaper – News & WooCommerce WordPress Theme, Nulledfire, Slider Revolution Nulled, Elementor Pro Weadown, Jnews 8.1.0 Nulled, WeaPlay, Business Consulting Nulled, WP Reset Pro, Newspaper 11.2, Flatsome Nulled, Woocommerce Custom Product Ad, Premium Addons for Elementor, Jannah Nulled, Consulting 6.1.4 Nulled, Plugins, WordPress Theme, Dokan Pro Nulled