Game News Marvel's Avengers: Major Square Enix Title Change Announced!
Published on 9/28/2021 4:33 PM
Released on September 4, 2020, Marvel's Avengers is an action-exploration game where you cooperate with other players to progress and obtain new equipment. Warmly received by critics but still reproduced, the title later unfolded its roadmap until the launch of the extension dedicated to Black Panther.
Crystal Dynamics and Square Enix obviously want to give Marvel's Avengers a new dynamic by inviting all Xbox Game Pass subscribers to join in on the adventure. In fact, the developers have just announced that as of September 30, players with a subscription to Microsoft's service on PC, console and Cloud will be able to play Marvel's Avengers and all the content released until then at no additional cost, except for the fact that the eight cosmetics. articles from the digital edition Endgame. With the arrival of the game to Game Pass, the title opens to a community of more than 18 million players, which could change the fate of the title.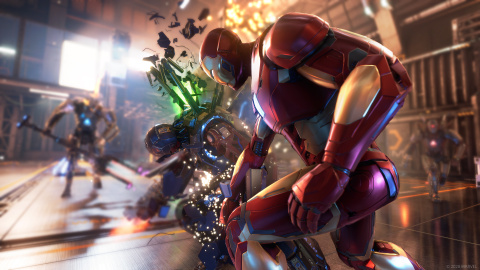 New players will also be able to enjoy all the events, including the current one, which celebrates the first anniversary of the title. Multiplayer is obviously part of it as it forms the heart of the title, much like the War for Wakanda extension. Crystal Dynamics specifies that players will automatically enjoy the best version of the game, so if they have an Xbox Series X, they will download the optimized version.