Here's some news that's not encouraging: Satya Nadella, CEO of Microsoft, just shared a press release revealing his company's short and long-term strategy. You need to remember that Microsoft will lay off about 10,000 people in the next few weeks and this will affect all sectors.
So far, only 800 employees have received layoff notices, but by the end of March next year, 10,000 Microsoft employees will be laid off in total with severance pay, six months' health insurance, job transition services, or even permanent layoffs. transfer of shares for six months. Recall that Microsoft has more than 220,000 employees, so this wave of layoffs will affect 5% of the workforce.
Among those 10,000 employees laid off by Microsoft will include people working on the Edge web browser, the HoloLens mixed reality headset (used in very specific sectors), as well as developers at 343 Industries (Halo) and Bethesda, according to The Verge. acquired in 2020. A decision that clearly won't help Activision-Blizzard's acquisition verification is still in the process of being approved. Incidentally, as Bloomberg points out, Joe Staten, who joined 343 Industries in 2020 to complete development on Halo Infinite, is leaving the studio… to join Xbox Publishing.
In a press release, Satya Nadella explains that these layoffs are related to the COVID-19 pandemic: the digital sector exploded in 2020, giving big players like Microsoft a boost, but now customers are paying more attention to their spending, forcing the firm to adapt.
You can find the Xbox Series S for €277.30 on Amazon.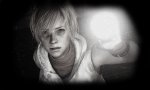 Clint008
Writer – Tester