Game news Microsoft: PlayStation should be ruled out, "Call of Duty isn't unique either"… Xbox's main arguments for acquiring Activision
Published on 27.11.2022 at 10:45
While Sony publicly demonstrates its concerns about the takeover of Activision by Microsoft, the latter publishes a 111-page argument to defend itself against a possible monopoly in the market, which it is accused of wanting. Here are the three main arguments that come up.
Summary
"Call of Duty isn't unique either"

Mobile first
A year after Microsoft announced its $68.7 billion takeover of Activision, Blizzard continues to stoke tensions in an industry that crystallizes in Sony as a particular fear: the future of Call of Duty on PlayStation consoles. It is clear to the Japanese manufacturer that bringing the stellar franchise under Microsoft's executive control would represent an unprecedented content advantage for this competitor. And add that consumers, as independent developers, will be harmed if the acquisition is approved. At the moment, the acquisition proposed by the American is still under consideration by regulators in 16 countries, with Saudi Arabia and Brazil having already approved it. This week, a document submitted by Microsoft in response to the CMA statement posted on October 14, 2022 introduced new elements of responses to environmental concerns. It states in black and white that "the merger (with Activision-Blizzard) is in no way intended to exclude any console supplier, but will increase competition in a market that has long been dominated by Sony." So Microsoft's first argument is clear: Xbox can't monopolize a market already heavily dominated by Sony.
The suggestion that historical market leader Sony, with clear and enduring market power, could be ousted by the smallest of the console's three competitors, Xbox, due to the loss of access to a single title, is not credible. Sony's PlayStation has been the largest console platform for over 20 years, with an installed base of consoles and a market share more than double that of the Xbox.
And add that adding Activision content to the Xbox ecosystem would likely improve the machine's chances of competing more effectively with Sony's PlayStation. To support its point, Microsoft continues to uphold the greatness of its rival: "In addition to being the dominant console vendor, Sony is also a powerful game publisher. Sony is roughly equivalent in size to Activision and nearly double the size of Microsoft's publishing business." But perhaps what will surprise you the most is this quote: "Sony has more exclusive games than Microsoft, many of which are of higher quality."
"Call of Duty isn't unique either"
Another noteworthy reasoning provided by Microsoft to prove that it will not exercise a particular monopoly after the takeover by Activision is: "Call of Duty is also not unique compared to many other beloved games." The box has repeatedly stated that Sony would overestimate the importance of frankness in its viability. Arguments made with a vengeance: Call of Duty regularly outperforms other titles on Metacritic and won't become a social media conversationalist: "Games had over 2.4 billion tweets in 2021, and Call of Duty still doesn't. Duty made it into the top 10 "most talked about video games" on Twitter last year." Also, most console gamers don't play Call of Duty, and for the vast majority of them, the license will only be a small part of their overall game consumption. On the pages, genre arguments follow one another. Microsoft also claims that consoles have plenty of viable alternatives, including Fortnite, Apex Legends, Tom Clancy's Rainbow Six Siege, Destiny 2, ARK: Survival Evolved, or even Grand Theft Auto VI, which the manufacturer says "would have their chances" . will be released in 2024. The giant also relies on a Nintendo model that thrives without a shadow of CoD in its machine:
Likewise, successful gaming platforms like Nintendo and Steam flourished without access to Call of Duty. Nintendo's console business is very successful and no version of Call of Duty is available on its latest Nintendo Switch console. Another example of a platform that has been successful without Call of Duty is Steam, the largest digital store that accounts for 40-50% of digital PC game sales in the UK. Steam hasn't offered new Activision games for the past three years after Activision decided to only sell its PC games on Battle.net. This did not affect the leadership positions of Steam.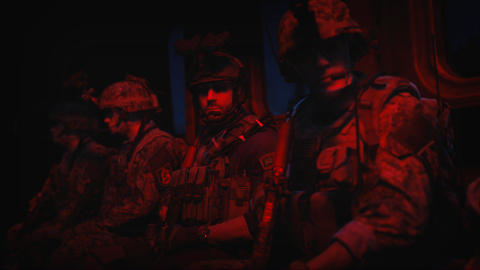 An argument that Sony was quick to respond to by confirming that Nintendo offers a very different experience than the Xbox and PlayStation "because it focuses on family games, which is very different from PEGI 18 FPS games like Call of Duty" before stating : "Overall, Microsoft's internal documents are more closely tied to the PlayStation than to Nintendo, the latter often missing from internal competitor evaluations." Worse still, for Sony, the message is clear: Microsoft wants the PlayStation to become like Nintendo.
Microsoft claims that Nintendo's differentiated model demonstrates that Sony doesn't need Call of Duty to compete effectively. But it reveals Microsoft's true strategy. Microsoft wants the PlayStation to become like Nintendo, to be a less close and less effective competitor to the Xbox. After the deal, Xbox will become the one-stop-shop for all of the best-selling shooter franchises on consoles (Call of Duty, Halo, Gears of War, Doom, Overwatch) as explained in the decision, and then there was serious competitive pressure.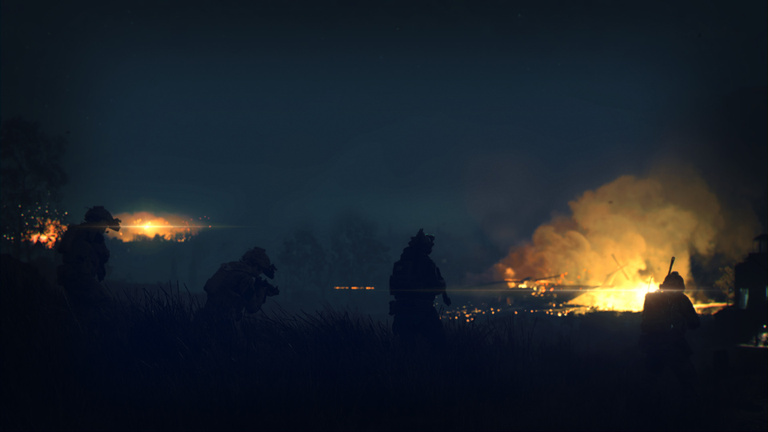 Mobile first
According to Microsoft, the priority of the Activision acquisition is not so much Call of Duty, but the mobile sector, in which the company hopes to thrive in the future; a platform on which it will not yet have any material presence, while Apple and Google exercise their "duopoly" there.
Today, mobile devices are the most popular gaming platform, with 94% of all gamers playing on it. Xbox does not currently have a physical presence on mobile devices, and its ability to reach mobile gamers is constrained by Apple and Google's effective video game duopoly.
Thus, the acquisition of Activision will provide Xbox with new features and content for mobile devices that it does not currently have. And add that more than half of Activision's revenue in the first half of 2022 "came from King's mobile games division and games like Call of Duty: Mobile." A few weeks earlier, Spencer had already mentioned his strong desire to invest more in mobile devices: "If you look at ABK (Activision Blizzard King), most of their players play their mobile games. It could be the Candy Crush game that many have on their phones, as well as the very good mobile versions of their strong licenses (…) It was actually their ability on mobile that was unique in the first place in terms of what could be move the Xbox forward."