Game news Monster Hunter Rise: New monsters, rank increase, release date … what's new in version 2.0
As announced a few days ago, Capcom has just broadcast a Monster Hunter Digital Event, allowing you to learn more about Monster Hunter Stories 2: Wings of Ruin, and to discover the additions to come in Monster Hunter Rise.
Capcom had warned us that two monsters would arrive in Monster Hunter Rise by the end of the month, via a version 2.0. An arrival which seems late in view of the initial content, but which corresponds to the slowdown in production by the pandemic. Thanks to this new presentation, we learned about the next two creatures that we can face from tomorrow, Wednesday April 28 :
The Teostra (ancient dragon)
The Kushala Daora (ancient dragon)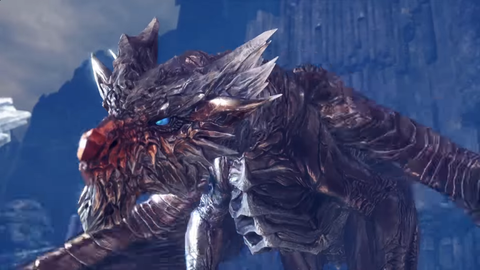 They will both be accompanied by the Chameleos, announced in March, and of higher versions of the Diablos and Rathalos, already accessible in the title. What motivate the launch of new quests, and to continue the adventure. Alongside these new quests dedicated to superior monsters, players will logically find new weapons and new armor sets to make from the materials encountered, but also new special quests.
All of this content will be accessible free of charge to owners of the title, who may however turn to paid DLC. The first purchase coupon is offered by Capcom, but for the rest, you will have to spend a few euros. In the shop, players will find new cuts, new stickers, emotes, outfits for companions, a special armor for pilpoils and hunters, or even the voices of Fugen and Minoto. These can be applied to our characters.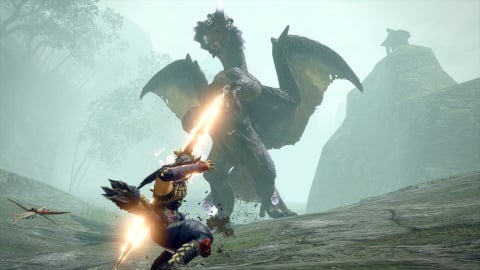 Then Capcom announced increasing the maximum Hunter Rank, and adding Rank 50 for chumskys and palicos. Once the maximum level is reached in the village and at the Grand Camp, players will get points for each quest completed. These higher ranks will notably allow access the quests related to the two ancient dragons added. They will also unlock access to new Calamity quests, in which we note the appearance of the Magnamalo, from new arenas, and to solo quests. Obviously, the whole will be accompanied by more powerful armor, new florets, new talents and calamities talents, while the base level of recruited companions will be higher. For the next big update, which will be titled 3.0, Capcom specifies that it will arrive at the end of May, that it will contain new monsters, but also that it will bring a whole new ending to the game. More details will be given in a future presentation.
Through MalloDelic, Journalist jeuxvideo.com
MP