I have PSVR. I think it deserves attention for the simple reason that it's not talked about often enough. There are several reasons for this. First, the RV market is still very tough. The Oculus Quest 2 is a great choice at a very reasonable base price. HTC and Valve also offer alternatives. So when it comes time to develop a game, developers will, of course, choose the best-selling devices. Things are going well for Sony, but since PSVR 2 has been rumored for a very long time, I think this will be a game changer. Luckily, the first Moss was a great success and Polyarc decided to keep it up. So it is with great joy that I give you (pun intended) my Moss Test: Book 2!
MOHA SPEC: Book 2
Release Date: March 30, 2022
Style: Adventure
ESRB/PEGI Rating: E/PEGI 7
Developer: Polyarc Inc.
Publisher: Polyark Inc.
Working language: available in French
Exclusive to PSVR
Price when tested: 53.49 Canadian dollars / 39.99 euros.
Official site
Version sent by the editor
Note. Attention, a PS4 controller is required.
Quill is back!
If you haven't had a chance to play the first part of Moss yet, I highly recommend that you do. In my humble opinion, this is one of the best VR games on the market. And this is not only my opinion, but also the opinion of Anthony in his test.
In Moss: Book 2, we pick up the adventure right where we left off. This time we must find five relics in order to overcome the threat covering us, the Arcana. The mechanics are as we left them. We still control two aspects of the game, namely Quill, our adorable little enterprising mouse, and the Reader, a sort of superhuman force that helps Quill. The relationship between them is intertwined. In order for Quill to be able to access certain places, the Reader must move certain objects. History is also lived through the Reader and the book in front of him. That's why Moss is not only an adventure game, but also a puzzle game. Their destinies are connected and mutual assistance is needed between them. Well, since we're in control of both, everything should go well, right?
More beautiful but it gets limited
PS VR is getting old, we're not going to lie to each other. After all, she still has 6 years in the hood. Regardless, Polyarc Studios has arguably achieved the best result we've seen on a machine since its inception with Moss: Book 2. While the former was still dark, the latter plays with colors and brightness much more.
Despite this, we see that we are at the limit of what PS VR can offer us. Sometimes we feel stutter in the game and obviously this is not what we want. No matter what, the adventure remains very enjoyable to live from start to finish. But looking forward to the second generation, we see the direction in which the big companies are going, and this bodes well for virtual reality.
Significant additions
For those who remember well, Quill had some powers in his arsenal to advance his adventure. This is true, but to make the game more interesting, we had to add new features. Yes, Moss: Book 2 sometimes feels like an addition to the starting game, almost like downloadable content. Repetitive movements that we already did several times in the first part. But the new weapons Hammer and Chakram give new opportunities. At least the developers have kept what we love so much in the game, puzzles and fights. They know their stuff and continue to develop it, which shows how great developers they are.
I mentioned this before, but this is also the case when it comes to sets. Although in the first book we spent most of our time in the castle, in the second we wander a little more. But beyond travel, it is the seasons that take control of our environment. Whether you're in the flowerbeds or in the snow, you'll face Quill's battle at every turn.
At the best of VR
But apart from the game, there is another aspect that we often forget to talk about in a VR game, and that is comfort. It's important to get comfortable and feel like you're in complete control when playing a game in VR. This is what will determine our experience in the end, and even if everything else is good, we will not keep a good memory of it if it is not. Polyarc once again did a great job. Settled comfortably, our dual role is impeccable. Just like in Reader, where we have to move our head to find clues or something other than using Quill. The cameras are always perfectly positioned, which takes a lot of pressure off the player.
Everything is accompanied by a soundtrack worthy of the name, with Jason Graves insisting and signing. It's not overly ubiquitous, but it makes us feel the right emotion when it's needed.
Despite all the advantages, not everything is perfect. Again, sometimes we have trouble getting Quill to perform a certain action. For example, many jumps require more than one attempt due to the angle you are at. Or it is not possible to correctly execute the series of buttons that are requested without crashing. In short, the game is not perfect, but fortunately it does not make us live in hell and we keep an excellent memory.
Moss' Verdict: Book 2
After a very successful first volume, we are more than happy to find our little mouse for a new adventure. While retaining the foundations that made the first game a success, Moss: Book 2 takes us even further. We quickly see that Polyarc has made the most of PSVR and that this is undoubtedly one of the last good games on the platform before its future. I wish the studio would come to the fore during Sony PSVR2 because they proved once again that they are the best in the business. An indispensable thing for the owner of a virtual reality headset. As long as you still have a PS4 controller if you're on a PS5.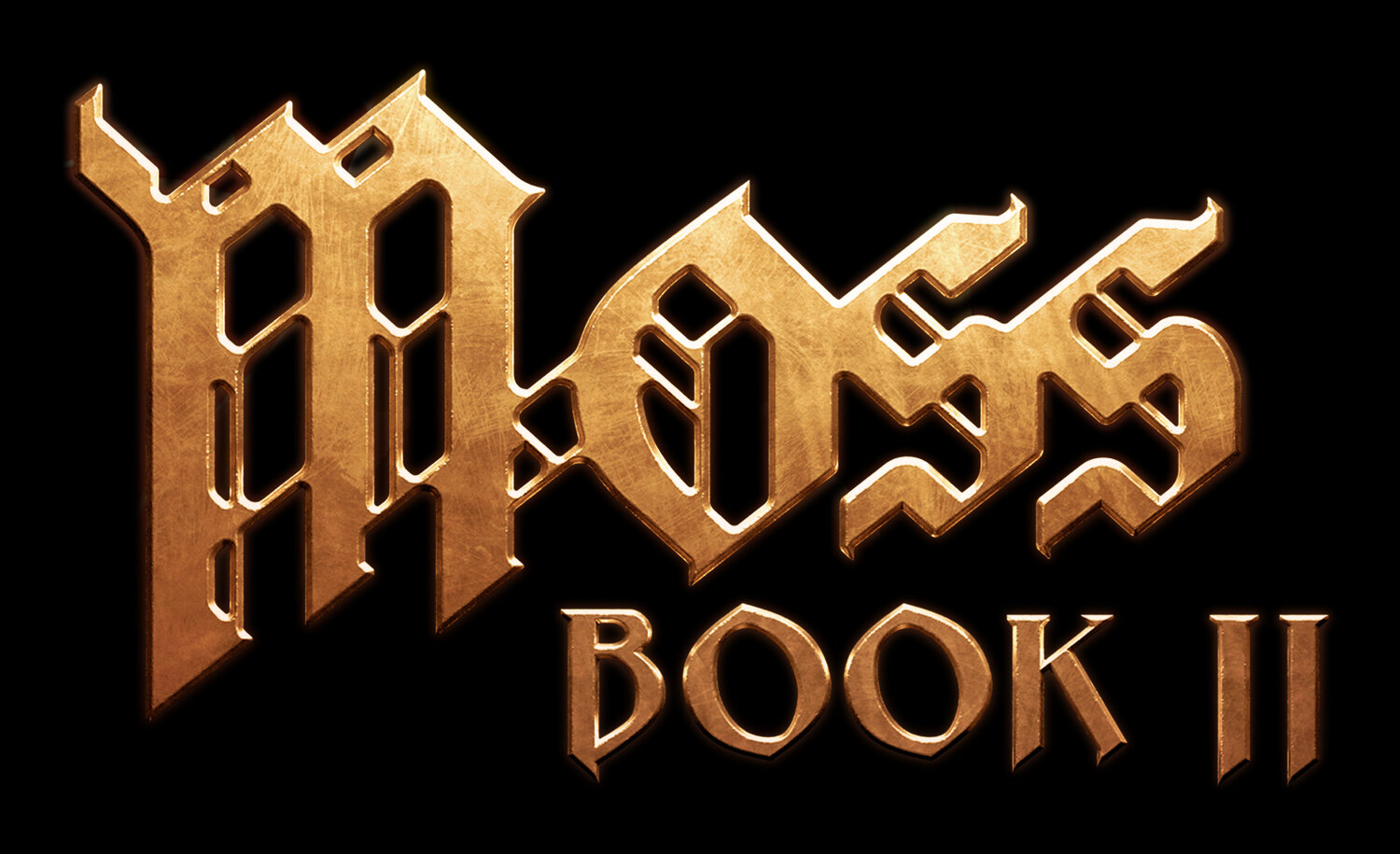 Moss Test: Book 2 – Mouse's Great Adventure
Polyarc is one of the best studios for VR
We continue on the good foundations of the previous game…
The game is well controlled from start to finish
Magic decor and music
PSVR coming to an end and popping up intermittently
…but lacks a bit of novelty