MultiVersus is currently in early access beta testing on PC and home consoles, a trial phase that will open to the general public on July 26, and should act as a pre-launch. 16 characters are already playable, but more will be added regularly later.
Player First Games and Warner Bros. Games took advantage of the panel at San Diego Comic-Con to showcase 3 new games from 2 different licenses. First up is Morty and Rick Sanchez from the already iconic Rick and Morty animated series, as well as LeBron James, the star basketball player from Space Jam: New Age (available on Blu-ray for €9.95 on Amazon.fr ). A choice that confirms the diversity of the list and, above all, goes in the direction of a leak that has been going on for several months now. According to him, the cast should include the Joker, Raven, Gizmo, Marvin the Martian, Scooby-Doo, Daenerys, Bloodhound and the Wicked Witch of the West, as well as the addition of Johnny Bravo, Fred Flintstone, Super Nana, Animaniacs, Daffy Duck, Ben 10 and even Ted Lasso will be studied.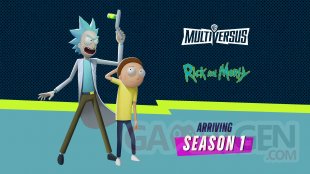 LeBron James will be playable in open beta starting July 26, with a moveset consisting of dunks and alleys, and voice acting provided by John Bentley, Morty at the start of Season 1 in August for gameplay between throws and counterattacks , and Rick later in the first season with an arsenal of portal beams and Mr. Meeseeks. For now, only the former is eligible for the trailer.
Read also: MultiVersus: Official Free Gameplay Revealed, Private Alpha Opening Date Approaching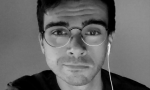 presence
editor

Favorite editor of your favorite editor since 2009, passionate about music that makes boom boom, follower of comics of all kinds. I've played too many Pokemon in my life.
follow me :


.