NASA's Artemis 1 Orion spacecraft has finally returned home.
Orion arrived at the agency's Kennedy Space Center (KSC) in Florida on December 30, completing a nine-day crossing of the country on the back of a truck.
KSC was the starting point for the epic lunar mission Orion Artemis 1, which sent an uncrewed capsule on a cruise to and from lunar orbit. Artemis 1 lifted off from KSC on November 16 on a Space Launch System (SLS) megarocket and ended with a splashdown in the Pacific off Baja California on December 11.
Related: 10 best images of NASA's Artemis 1 lunar mission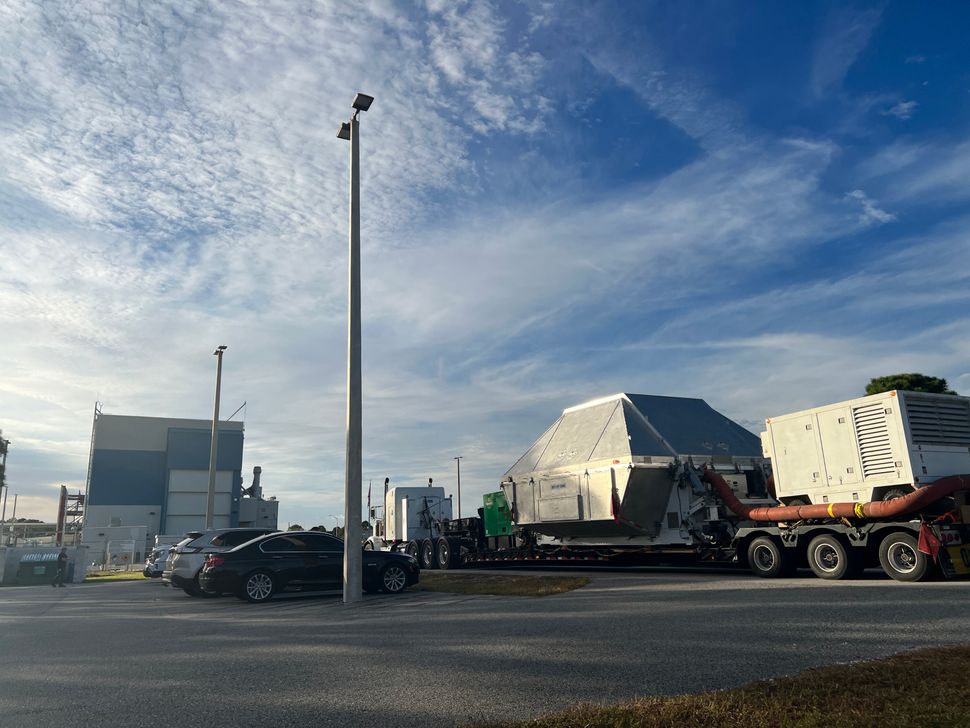 Members of the Artemis 1 team will process and analyze the Orion space capsule, which arrived at the Kennedy Space Center in Florida on December 30, 2022. (Image credit: NASA Kennedy Space Center via Twitter)
It took Orion two days to reach port in San Diego after splashdown, and about a week for Artemis 1 crew members to prepare the capsule for the long journey home, which began on December 21st.
The end of this journey does not mean that the Artemis 1 crew can sleep well.
"Now that the Orion has returned to Kennedy, technicians will be extracting payloads from the capsule as part of decommissioning operations, including Commander Munikin Campos, Snoopy's weightless indicator, and official flight kit," NASA officials wrote in a blog post. December 30th (will open in a new tab). (Commander Munikin Campos is a tool dummy who collected various data during the mission.)
"The Orion's heat shield and other elements will be removed for comprehensive analysis, and the remaining hazards will be eliminated," the agency added.
Artemis 1 seemed to run incredibly smoothly from launch to splashdown. But members of the mission team will continue to analyze the data in the coming months to make sure the SLS and Orion are ready to deliver astronauts, which they plan to do for the first time on the Artemis 2 mission in 2024.
Artemis 2 will send a crew around the Moon and back to Earth. If all goes well with this flight, Artemis 3 will land astronauts near the south pole of the moon in 2025 or 2026. NASA aims to build a crewed outpost in the region by the end of the decade, a key achievement of the agency's Artemis program.
Mike Wall is the author of Out There (will open in a new tab)(Grand Central Publishing, 2018; illustrations by Carl Tate), a book about the search for alien life. Follow him on Twitter @michaeldwall (will open in a new tab). Follow us on Twitter @Spacedotcom (will open in a new tab) or facebook (will open in a new tab).