While NASA officials stressed on the media call today (November 3) that the agency's long-awaited Artemis 1 moon mission will be challenging, they said they are confident in the upcoming November 14 launch attempt.
The Artemis 1 mission stack, consisting of the massive Space Launch System (SLS) rocket and Orion spacecraft, is scheduled to deploy again at Launch Pad 39B from NASA's Vehicle Assembly Building (VAB) at the Kennedy Space Center (KSC) in Florida. 04:01 EDT (04:01 GMT) on Friday (November 4). The SLS stack had been on site three times previously, once each in March and June for prelaunch refueling tests, and again in mid-August for two failed launch attempts. The rocket was then rolled back to VAB on September 27 to wait out Hurricane Yan, where it has been undergoing repairs and pre-flight checks ever since.
Despite these setbacks, NASA officials stressed at today's media briefing that they support the new mission schedule, which aims for a launch attempt at 00:07 EDT (0507 GMT) on November 14th. "If we weren't sure, we wouldn't turn around. If we weren't sure, we wouldn't start the countdown when we did. We are confident that we are moving forward," said Jim Free, Associate Administrator of the Exploration Systems Development Mission Directorate at NASA Headquarters in Washington.
Related: Watch NASA launch Artemis 1 lunar rocket to launch pad early Friday
Free added that the Artemis 1 mission was challenging from the start. "I want to think about the fact that this is a difficult mission," Free told reporters. "We ran into trouble just getting all of our systems to work together. That's why we're doing flight tests. we put the crew there. And these issues, as you know, are related to this complex of vehicles, and also where we fly and how we get there."
"The good part about all of this is that our team continues to grow and learn about the car," he added.
While the SLS has been in VAB for the past five weeks, NASA engineers have been replacing SLS abort system hardware, recharging Orion batteries, and replacing payload batteries, including those in some of the mission's 10 satellites.
"Since returning to VAB for Hurricane Yang, the team has been hard at work," said Cliff Lanham, senior vehicle operations manager for the Ground Research Systems Program at KSC. "The work at VAB went smoothly and we were able to protect the rocket from the hurricane and we were able to check and make repairs."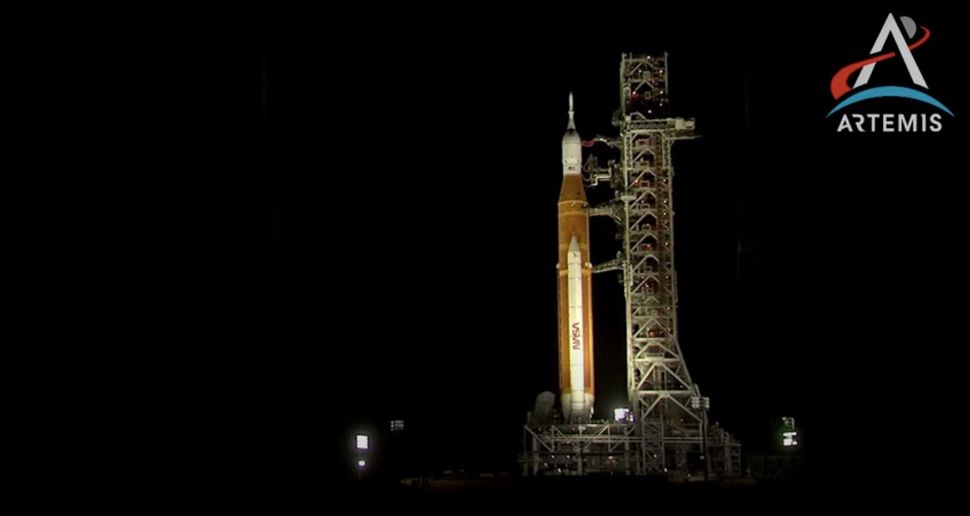 A stack of NASA's Artemis 1 lunar mission rolls toward the Vehicle Assembly Building at the Kennedy Space Center in Florida in the early hours of April 26, 2022. (Image credit: NASA Kennedy Space Center)
Lanham added that pre-flight work is nearing completion and NASA teams at KSC have begun preparations for deployment on Friday at Launch Pad 39. "We have begun cleaning up our platforms. Now we are actually removing our last platform. high compartment under the mobile launcher.
Space.com asked NASA officials if previous failed launch attempts and the ensuing massive media attention had an impact on the morale of many of the employees working on the Artemis 1 mission.
"This is a professional group of people who are first and foremost dedicated to the equipment and doing things right. And when we give you all these discussions, I appreciate the questions and the ability to resolve things, as you just said, criticism. thrown in our path," Free told Space.com. "We are spending taxpayer money. We have to be open to criticism and answer questions, but that will never put us in the position of pushing too hard on a too fast launch or making a bad decision."
Lanham added that the team's enthusiasm never waned, despite previous mission failures. "We're back in terms of being ready to go and excited here."
Artemis 1 will send an uncrewed Orion on a long journey to and from lunar orbit. This is the first mission under NASA's Artemis lunar exploration program, which aims to land humans near the moon's south pole in 2025 or 2026 and have a sustained human presence on and around the moon by the end of the decade.
Follow Brett on Twitter: @brettingley (will open in a new tab). Follow us on Twitter @Spacedotcom (will open in a new tab) or on facebook (will open in a new tab).