Culture news Netflix: movies, series, animes not to miss in June 2021
Netflix's extensive catalog updates for the month of June. The SVOD platform offers you as usual a whole slew of new productions, between films, series, and animes. We are sharing with you a selection of the programs not to miss in the coming weeks.
Welcome to Zombieland
Released in 2009 already at the cinema, Welcome to Zombieland will be available from June 1 on the Netflix catalog. This feature film which takes advantage of the presence of stars Jesse Eisenberg, Woody Harrelson and Emma Stone takes us into a world infested with zombies. We follow Columbus, a young coward who will meet Tallahassee, a real zombie hunter whose sole objective is to find the last Twinkies cookies still available on Earth. The heroes will then meet on their way Wichita and Little Rock, two young survivors. This horrific comedy which was an American box office success is directed by Ruben Fleischer, to whom we owe Venom but also the next one Uncharted with Tom Holland.
Available June 1
Watch Zombiland on

Netflix
Pretty Guardian Sailor Moon Eternal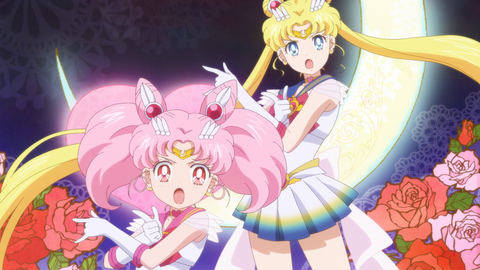 You are probably familiar with the Sailor Moon anime from the 1990s or its manga by Naoko Takeuchi. You will soon discover Pretty Guardian Sailor Moon Eternal: The Movie. It will be a two-part Netflix production that takes direct inspiration from the series' Arc of Dreams. The screenplay will focus on the evolution of teenage babysitters as well as the emerging love between Chibi-Usa and Helios. Our heroines will have to face the terrible troop of Dead Moon Circus, come to pour out abominable creatures in order to reign on the Moon and the Earth. We will find in the realization Chiaki Kon (The Way of the Apron, Nodame Cantabile: Paris and Finale).
Available June 3
Watch Pretty Guardian Sailor Moon Eternal Part 1 and 2 on

Netflix
Sweet tooth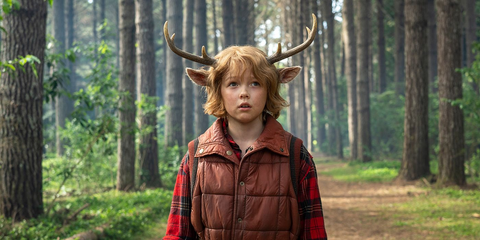 Presented as a family tale, Sweet tooth will offer us to follow the adventures of young Gus, a being half-stag, half-boy. The hero decides one day to venture out of the forest to discover a world destroyed by a cataclysm called the "Great Collapse. In the cast, you will notably find Christian Convery (My Beautiful Boy, The Tiger Rising, Playing With Fire), Nonso Anozie (The Laundromat: The Case of the Panama Papers, Zoo, Game of Thrones), Adeel Akhtar (Les Misérables, Confident royal, The Big Sick) and Will Forte (The Last Man on Earth, Saturday Night Live). This is an eight-part series from Team Downey (Robert Downey Jr. and Susan Downey) and Warner Bros. It is developed by executive producer and director Jim Mickle, alongside executive producer and co-showrunner Beth Schwartz (Arrow, DC's Legends of Tomorrow). The creation is adapted from a comic book by Jeff Lemire published by Vertigo.
Available June 4
Watch Sweet Tooth on

Netflix
Awake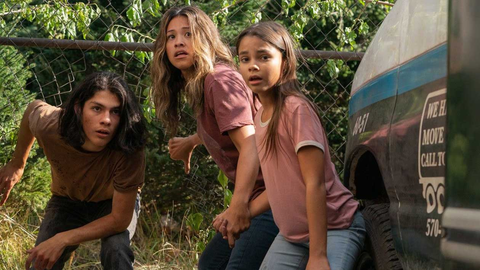 Awake we will embark on a world where the population, deprived of its sleep, begins to lose their minds. Jill's daughter, an ex-soldier, seems to be the only solution to this plague. The heroine will therefore be responsible for protecting her daughter and saving all of humanity. To play the main role of this new sci-fi feature film, we will find the actress Gina Rodriguez (Someone good, Miss Bala, Jane the Virgin). She will play alongside Frances Fisher (Merciless, Watchmen – Guardians), Shamier Anderson (Destroyer, Endings, Beginnings), or Finn Jones (Game of Thrones, Marvel's Iron Fist). Mark Raso (Kodachrome) takes care of the realization and adapts here a scenario co-written with his brother Joseph.
Available June 9
Watch Awake on

Netflix
The Dragon-genius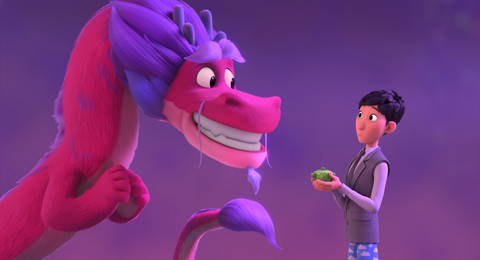 The Dragon-genius, served by producers of Shrek, will offer you an animated film between humor and emotion. We follow Din, a young delivery man who comes across a magic teapot that shelters Long, a dragon who offers him to grant three wishes. Our hero has above all one will: to find Li Na, his best friend from childhood lost to sight. Chris Appelhans (The Princess and the Frog, Coraline) is in charge of directing, while Jackie Chan and Aron Warner (Shrek) are in charge of production. On the American dub, you'll hear Constance Wu (Queens), John Cho (Searching – Scope disappeared) and Jimmy Wong (Mulan).
Available June 11
Watch The Dragon-genius on

Netflix
It also comes out in June
Stuart Little on June 1 on

Netflix

Vikings (S6, Part A) on June 5 on

Netflix

Trese: Entre deux Monde on June 10 on

Netflix

Taken (trilogy) on June 15 on

Netflix

Black Summer (S2) on June 17th on

Netflix

Mobile Suit Gundam (Movie I, II, III, Char's Counterattack) June 18 on Netflix

Through Tiraxa, Writing jeuxvideo.com
MP