Equipment news NFT: Collectible card game Sorare accused of sports betting
Published on 31.07.2022 at 17:40
While Sorare has just signed a recent high-profile partnership with Zidane or even Mbappe, the blockchain-based game could face a roadblock in its development. It is suspected that NFT football trading card play uses the same processes as sports betting.
Sorare and her "play to earn" game mode
Sorare recently received a warning about the nature of his game from the National Gaming Authority. Doubtful: According to ANJ, its game mode will be similar to the sports betting platform.
Launched in 2019 by two French entrepreneurs Nicolas Julia and Adrien Montfort, Sorare is a fantasy football game that looks like a football manager. In Sorare, you collect virtual NFT football player cards that can be used in competitions. At the end of them, you receive a reward in cryptocurrency (Ethereum) or collectible cards in NFT based on the results of all your players. This game mode is based on the performance of players in real matches, and it is at this point that you can play against Sorare…
Sorare under scrutiny by the National Gaming Authority (ANJ)
Indeed, according to the National Gaming Authority, this usage is somewhat similar to sports betting. Thus, he calls on the Sorare company to justify its activities by the fall of 2022.
"We have already received a number of arguments from them, about which we still have serious doubts. We are waiting at the beginning of the school year for what the representatives of Sorare will give us. If this difficulty persisted, we would have to take a stand," explains ANJ.
In other words, if Sorare is reclassified as a sports betting platform, the game will have to apply for approval like Winamax. Under this status, the site will also have to pay more substantial taxes and improve the security of access to its site to exclude minors.
This revision could have real implications not only for the Sorare game and its development on a larger scale, but for many games that need to make money…
Is playing for the purpose of earning money similar to gambling?
Taking advantage of the blockchain to experiment with new gaming experiences, play-to-earn (play to win) is a new form of gaming that seeks to gain a foothold in the video game sector in the long term. Specifically, these games backed by cryptocurrencies and NFTs promise players profits in exchange for their playing time.
For example, while the gameplay is completely different, Sorare is somewhat similar to the Fifa Ultimate Team game mode. Every year in FUT, you have the opportunity to buy virtual credit cards to build your dream team and compete against other players to win rewards. However, these virtual credits and packages belong to the game and have no value outside of it. Therefore, the money that is spent on these games is often lost forever.
Conversely, in Sorare, the rewards received belong to you and can be redeemed as they are in cryptocurrency or NFT. As a digital owner, you can store these "consumables" outside of the game and resell them at your leisure for cryptocurrencies (in this case, ethereum).
So the idea of ​​"play to earn" isn't necessarily a bad thing, as in fact these new approaches to video games offer players more options with regards to their in-game purchases. Also, it is important to remember that most of these money making games regularly offer free experiences. This is the case with Sorare, which provides free cards called "regular".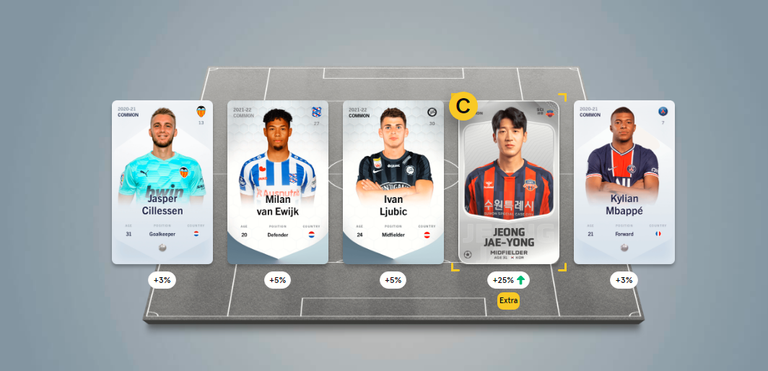 However, given the new nature of this type of game, it is important that regulators understand the issues and treat them as new cases that need to be explored in order to regulate them.
The founder of Sorare, who was at the origin of the largest French Tech fundraiser, knows this very well:
When a company invents a new model based on a new technology (web3 in this case) and succeeds, it's no surprise that it raises questions. This is one of the signs that we are moving in lines.
🧵Thread

— Nicolas Julia (@ni2las) July 29, 2022
This warning represents a drag on a game that has just entered into major development partnerships with the general public. Sorare has been facing several regulators since October last year, and ANJ's British counterpart also warned that the French startup is valued at nearly $4.3 billion for the same reasons.