Event news Nintendo Direct: Zelda, Splatoon 3, Mario Golf … the announcements recap
The Nintendo Direct of February 17 allowed to discover, for nearly 50 minutes, an anthology of new games arriving on Switch. On the program: first-party productions like The Legend of Zelda Skyward Sword HD, Splatoon 3 and Mario Golf Super Rush, but also many titles from third-party publishers such as No More Heroes 3 and Project Triangle Strategy, a TRPG signed by Square Enix. Here is our summary of the announcements made by the Kyoto firm.
Zelda Skyward Sword HD, Splatoon 3, Mario Golf … the main announcements
While she will celebrate her 35th birthday next Sunday, The Legend of Zelda franchise has indeed been talked about during this Nintendo Direct. However, no new Breath of the Wild 2 preview or compilation in the vein of Super Mario 3D All-Stars. We must be satisfied with The Legend of Zelda: Skyward Sword HD, an "optimized version" for the Switch of the title released for Wii in 2011.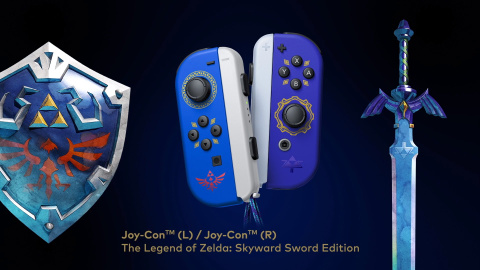 It will offer a 60fps experience, "improved graphics" and two types of controls: motion controls for wielding Link's sword and shield as in the original game and new button controls, allowing thus to play in portable mode or with a Switch Lite. Otherwise, Joy-Con in the colors of the legendary sword and Hylia's shield will accompany the game's release, scheduled for July 16, 2021. Breath of the Wild 2 was mentioned anyway: new information about it is promised for this year.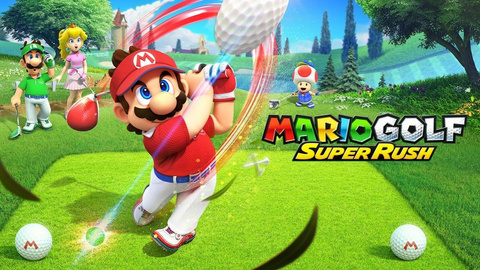 Summer 2021 will also be marked by Mario's return to the green: Mario Golf Super Rush will land on June 25 with several local and online multiplayer modes (including Speed ​​Golf mode where all players play at the same time and race) and a story mode allowing you to play as a Mii who will earn experience points to improve his statistics at the thread of matches.
To conclude this Nintendo Direct, Splatoon 3 was unveiled, with a release announced for 2022. The introductory trailer hints at battles between Inklings and Octolings with new weapons (including a bow), customization options and movement techniques in a new region: the Land of Clabber. Its predecessor, released in July 2017, was a real success with more than 11.9 million copies sold on Nintendo Switch.
Splatoon 3 announced for Nintendo Switch
New content for Hyrule Warriors Age of Scourge, Animal Crossing New Horizons and Smash Bros Ultimate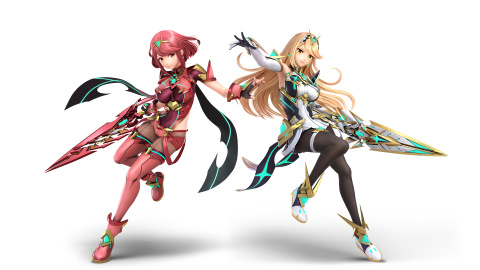 As expected, Super Smash Bros. Ultimate was there. Xenoblade Chronicles 2's Pyra and Mythra will land next March as part of Fighers Pass 2. The two fighters will form a single character, the players being able to switch from one heroine to another. More information on the gameplay side is promised soon, but a first trailer is already available (below).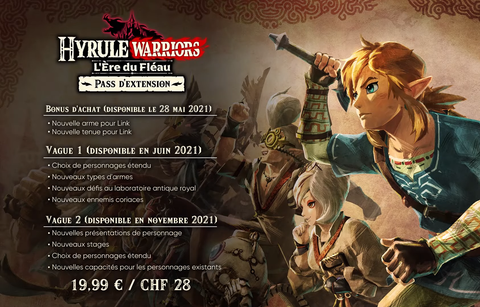 Released last November, the Musō Hyrule Warriors: Age of the Scourge will also be entitled to DLC. Two waves of additional content will be offered via a Extension pass priced at € 19.99 on the eShop, with new playable characters, courses, challenges, types of weapons and even new abilities for existing characters. The first wave of content will arrive in June and the second in November.
For his part, Animal Crossing: New Horizons to Celebrate 35 Years of Super Mario Bros. with new objects such as blocks, mushrooms or pipes, which will allow you to cross your island in the blink of an eye. The update will be available for download on February 25, then items will be available from March 1.
Xenoblade Chronicles 2 comes to Super Smash Bros. Ultimate.
No More Heroes 3, Fall Guys, Project Triangle Strategy … the third parties are present
Among the third-party publishers honored during this Nintendo Direct, we find in particular Square Enix, which announced the remasters of the role-playing games Legend of Mana and SaGa Frontier (which will also be released on PC and PS4), and especially the new project from the developers of Octopath Traveler. Provisionally named Project Triangle Strategy, it takes the form of a tactical-RPG featuring battles on terrains with several levels of elevation. We are also told that the decisions made by the player will have an influence on the course of the scenario and on the allies who will rally to his cause. Release scheduled for 2022, with a demo available now on eShop.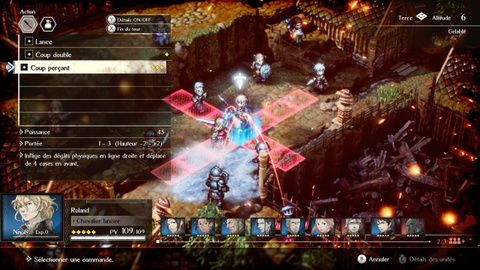 Another announcement, this time from Koei Tecmo: the Musō Samurai Warriors 5 will arrive next summer and will feature a narrative centered on the story of Nobunaga Oda and Mitsuhide Akechi, as always with battles against hundreds of enemies. It won't be an exclusive, as a PS4, PC and Xbox One release is also planned. It is Also in summer time that Devolver will launch Fall Guys: Ultimate Knockout on the Nintendo console, after its success on PC and PS4 last summer.
Things are more precise concerning No More Heroes 3 : Travis Touchdown, the crazy hero of Grasshopper Manufacture and Suda51, will be back August 27, 2021. Always equipped with his famous Beam Katana, he will have to climb to the top of the ranking of an intergalactic tournament to save the world.
Finally, here is the list of other games mentioned during Nintendo Direct, including the announcement of the Switch ports of Miitopia, Outer Wilds and Tales from the Borderlands, or a reminder of the upcoming releases of Bravely Default 2, Monster Hunter Rise and Ghost'n Goblins Resurrection:

By Clementoss, Writing jeuxvideo.com
MPTwitter