How to play No Man's Sky in Cross-Play? Whether your friends are on PS5, PS4, Xbox, Steam, PC, VR or even on the new PS5 or Xbox Serie X / S consoles, with Cross-Play everyone can play together. No Man's Sky has come a long way since its release. Last May, Hello Games announced that its space simulation No Man's Sky would land on Xbox One and PC Game Pass. Since Thursday, June 11, the title is Cross-Play and thus allows players from all walks of life to explore the galaxy together.
Since the start of his adventure, No Man's Sky's, the intergalactic exploration adventure, has been enriched with many content. For example in the last few months organic spaceships and large mechs have been added. In fact, it is a game that takes all its interest when played with friends. So now with No Man's Sky's Cross-Play, there are no more excuses!
"Over the past six months," Hello Games explained in its announcement, "we have reworked the network layer of the game. To get all versions of the game to use the same network layer. ". Thanks to these changes, players from all platforms, whether on Xbox One, PlayStation 4, Steam, GOG, Windows 10, or in VR, will be able to meet on No Man's Sky's.
When face-to-face with another player, quick interaction has been added. This allows you to create a new group or invite new players to your existing group.
Once in a party with a player, you can use the same interaction to quickly add them to your No Man's Sky friends list. So you can find them quickly next time and launch a prompt easily.
You can also add a friend to your No Man's Sky friends list using the unique code. The unique code allows you to add your friends PS5, PS4, Xbox, Steam, Windows 10 and VR. (This is the easiest way to find yourself in Cross-Play)
The list of No Man's Sky friends can be managed on a new screen. The latter is available from the network options page.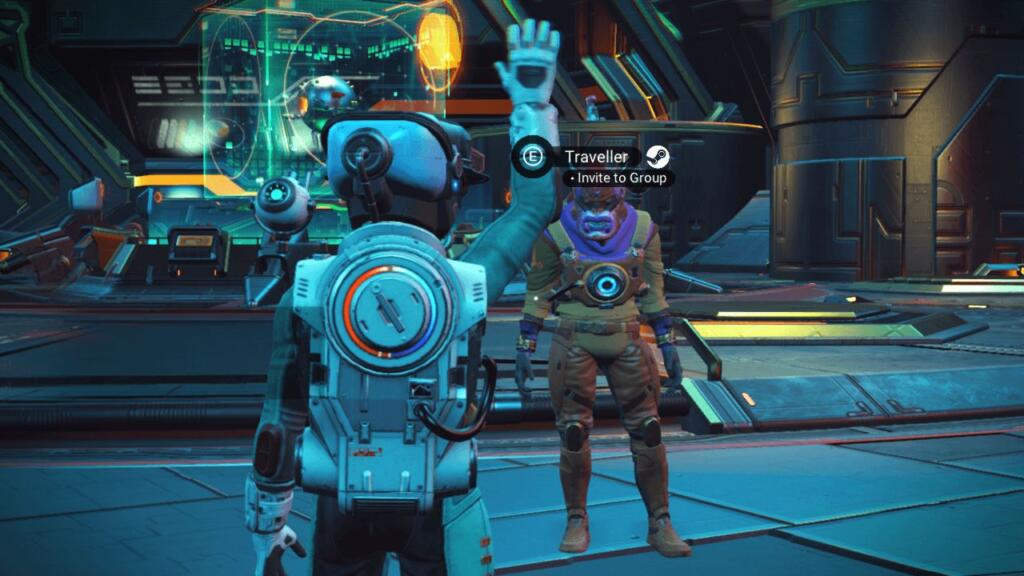 The easiest way is to add your friend's Unique code.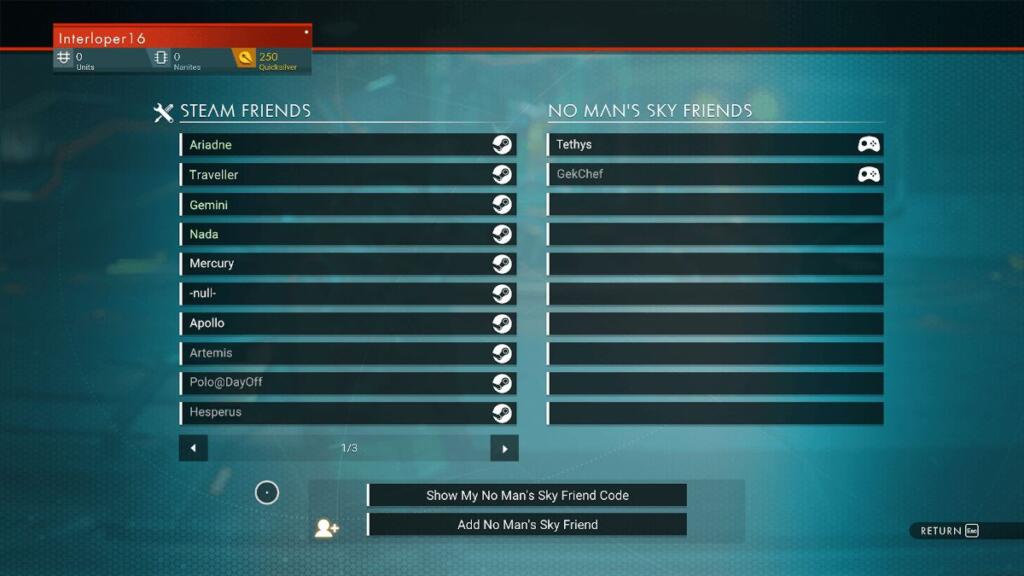 Hello Games encourages Cross-Play and Cross Saves
To encourage more players to try Cross-Play, the Expeditions update now includes rewards for those who use cross-save. Rewards can be redeemed at the Space Anomaly when you stop there. If you're just starting out as a new player in a crashed ship and don't have access to the HUB yet, don't worry, it won't take long to unlock it.
Read also