End of waiting for many: Tesla Model S and Model X Plaid will be delivered to France this year! An opportunity to get acquainted with the prices and characteristics of these two electric vehicles.
We told you this at the beginning of August, and now Tesla confirms it: the new Model S and Model X Plaid will arrive in France this year, and their prices are known. So it ended almost 30 months without delivering Elon Musk's flagships in France, to the delight of the people who booked their race car, who had no choice but to be patient.
First deliveries at the very end of the year to France
The Tesla Model S and Model X Plaid electric supercars will indeed arrive in France from 2022, Tesla has confirmed to us. The manufacturer's website has been updated with prices and characteristics of cars.
The Tesla Model S electric sedan is priced at €138,990 Plaid with deliveries between December 2022 and February 2023. It is equipped with three heavy-duty engines (two rear, one front) and develops 1020 horsepower to accelerate from 0 to 100 km/h in just 2.1 seconds.
The estimated autonomy of the WLTP is 600 kilometers, and this estimate will undoubtedly be refined during its homologation by the end of this year.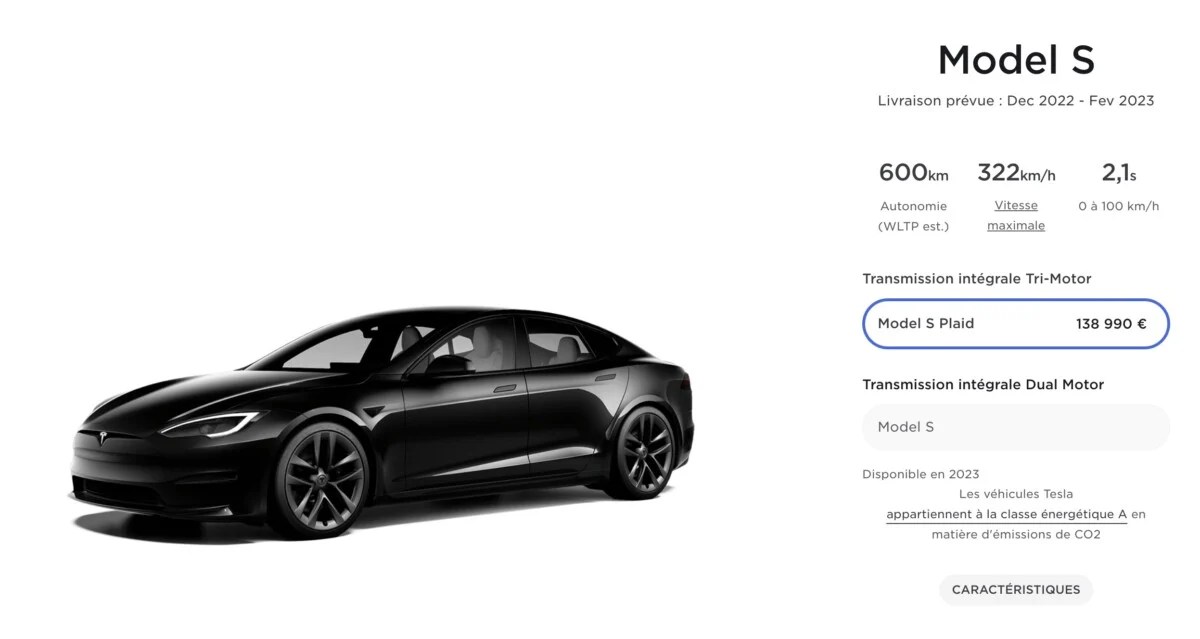 Tesla Model S Online Configurator // Source: Tesla
The premium SUV of the Tesla Model X brand is also announced for the end of this year or the beginning of next year at a price of 141,990 euros for the Plaid version. Like its younger sister the Model S Plaid, the Model X Plaid has three engines, makes 1020 horsepower, but has less mind-blowing but still impressive performance.
0 to 100 km/h is announced in 2.6 seconds and its top speed is displayed at 262 km/h, 60 km/h less than the Tesla Model S Plaid. In terms of WLTP autonomy, it is currently rated at 528 kilometers for the Tesla Model X Plaid.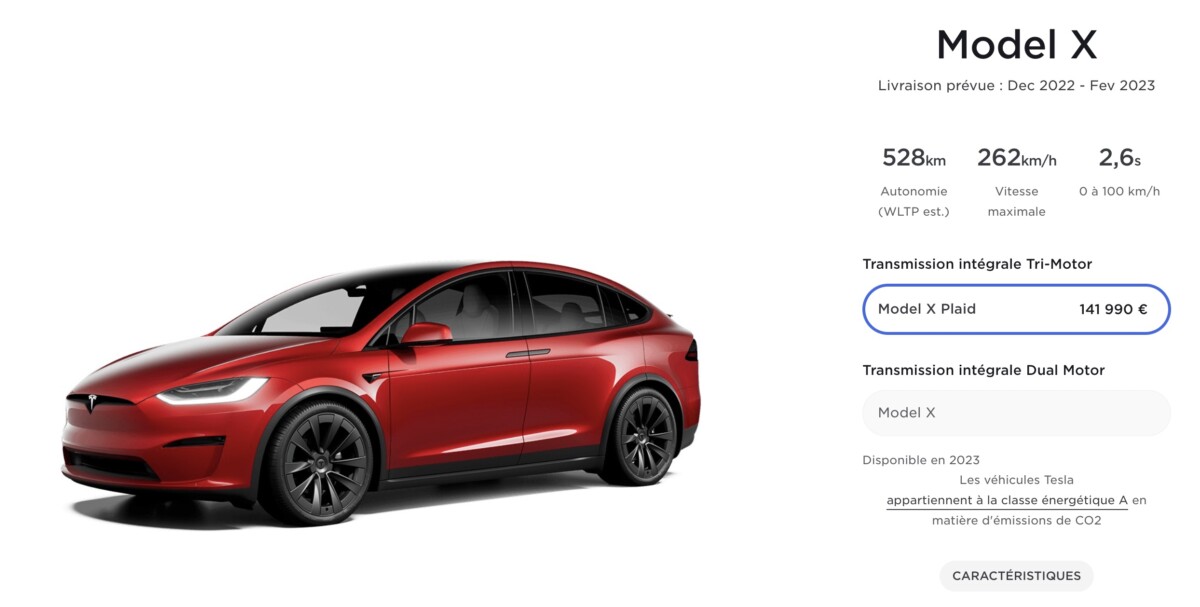 Tesla Model X Online Configurator // Source: Tesla
We recently summarized what we knew about the 2022 Tesla Model S and Model X in Europe, but their confirmed appearance will allow us to dispel doubts about the final details. However, more patience is needed for less efficient versions, as Tesla announced that only Plaid models will ship this year.
We will definitely introduce them to you as soon as they arrive in France, as was the case with the Tesla Model Y and Tesla Model 3 Propulsion.
To follow us, we invite you to download our app for Android and iOS. You can read our articles, files and watch our latest YouTube videos.