Game news Outriders, Anthem, Fallout 76 … These multi games that had a difficult launch
If single-player games are not immune to messes when it comes to launching, specialists in the field are still multiplayer titles. Between server problems, matchmaking or even good big bugs, multi-player play often rhymes with technical difficulties (at least initially). Lately, it is Outriders, the looter shooter of People Can Fly and Square Enix, which has paid the price. For the occasion, we come back to these games which had similar beginnings.
Outriders
While it rather inspired indifference before its release on April 1, the looter shooter Outriders finally achieves a nice little success, with around 100,000 people logged in at the same time on Steam, between Thursday and Saturday of its launch. This is called a surprise, especially since Square Enix and People Can Fly title arrived with big server problems, but also some originalities such as the surprise deletion of certain inventories, sometimes after several tens of hours of play. The studio has therefore worked hard to correct all this, with a first patch recently deployed. Unfortunately, the hazardous behavior of the inventory still persists. An evil which is now the priority of development teams. At this time, there is no date for the deployment of a new patch.
Anthem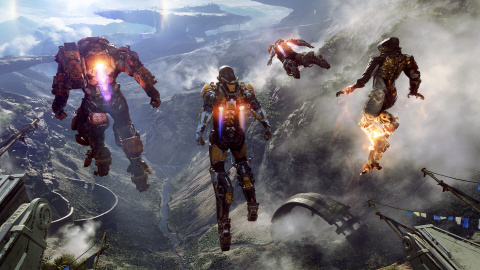 Highly anticipated by BioWare fans (Mass Effect, Dragon age), Anthem, a cooperative multiplayer title, marked an important turning point for the studio, generally accustomed to narrative single-player RPGs. A turn that could already be the subject of fears, ahead of an exit in February 2019, which have proven to be justified. In addition to a very impressive technique and a pleasant gameplay, Anthem suffers from a whole host of ailments: from its storytelling to the loot, through the structure of the adventure and the endgame.. What even more affect the reputation of BioWare – especially after Mass Effect Andromeda -, even if the game has returned to its cost. To make matters worse, an investigation by journalist Jason Schreier subsequently shed light on the difficult working conditions within the studio, which led to the final result. Anthem was supposed to undergo a complete overhaul, but the latter was finally abandoned in February 2020.
Anthem – Our review in three minutes
Crucible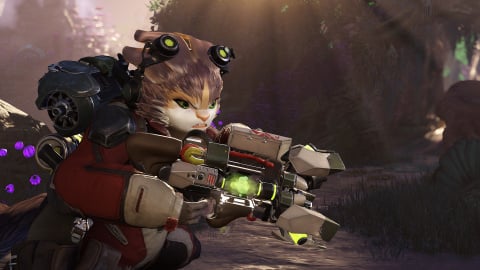 If the games of this selection have the merit of being still available, this is no longer the case for Crucible, Amazon Game Studio's multiplayer TPS released in May 2020 on PC. Why ? For the simple reason that the video game branch of the American multinational has ended the development of the title, only five months after its release. "We don't see a healthy and sustainable future for Crucible" explained then its developers, on their official site. However, the TPS was far from uninteresting, despite an overall lack of finish. All of this highlights Amazon's risky management of its video games. Crucible is not the only project of the firm to have known a tragic fate. Several surveys have thus revealed the ignorance of the firm of Jeff Bezos about the video game industry, in particular related to the engine used.
Fallout 76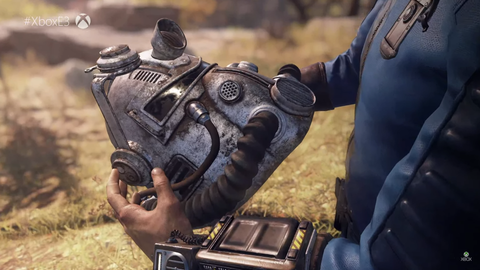 The mere mention of his name can cause hives attacks to fans of post-apocalyptic RPGs. When released in November 2018, Fallout 76 was a disappointment in many ways. Because beyond its initial concept where players have the opportunity to create their own story in an open world without NPCs, Bethesda's multiplayer title arrived with loads of bugs, which sometimes prevented you from completing quests, not to mention a forgettable scenario and virtually non-existent ergonomics. Problems recognized by Todd Howard, head of Bethesda Game Studios. Even though the title was subsequently improved and enriched, Fallout 76 inevitably tarnished the image of its publisher, which now belongs to Microsoft. And it is not the announcement of a Prenium Pass at a prohibitive price in October 2019 that will have changed the situation.
E3 2019 – "Bethesda makes amends with Fallout 76", 87 review in video
Last Oasis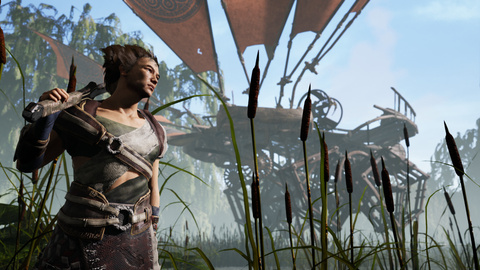 Much less known than the other titles in this selection, Last Oasis is a survival MMO where the earth has stopped turning, and where players must collect resources but also fight to escape a blazing sun. Everything has been available in early access since March 2020, and despite average ratings on Steam, the Polish Donkey Crew title literally fell victim to its success. At launch time spike at 25,000 players prompted developers to shut down servers for seven days, with the aim of returning once the infrastructure has been repaired, following several crashes and other technical problems. A welcome follow-up, as the title recently arrived on One and Xbox Series (still in early access), with the added bonus of cross-play with PC players.
Halo: Master Chief Collection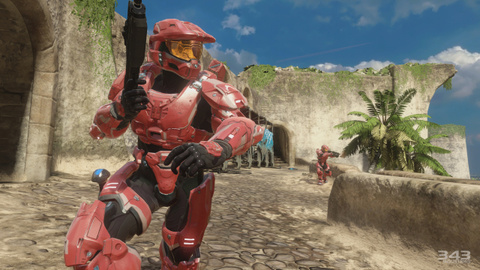 To complete this selection, here is for you the champion of the galleys in the multi game launch category. As soon as it was released in November 2014, Halo: Master Chief Collection (a compilation that brings together the first four episodes of the series remastered with their online mode), showed very big matchmaking concerns. Best of all, these setbacks continued for up to six months after the title was released.. This funny story begins with an update that was initially postponed, which delayed the release of Halo Spartan Strike in order to arrive more quickly. To say, there was even a closed beta to make sure the fix actually worked. A little originality in itself, which will not equal the cancellation of a Halo competition in April 2015, again because of the matchmaking problem of the Master Chief Collection.

Through India, Journalist jeuxvideo.com
MP