These days your work is not easy at all.
You have to juggle multiple vendors, weighing features and costs within a budget that never seems big enough. In the meantime, your team must manage a fleet of devices more diverse than ever before. This would be a challenge even in an environment where traditional network perimeters still existed.
In a world defined by distributed work, this becomes a logistical nightmare that can easily set you and your colleagues on fire.
To say that this state of affairs is unsustainable in the long run would be frivolous. Your workforce is already dealing with an ongoing burnout crisis. (will open in a new tab). According to a survey by mental wellness platform Yerbo (will open in a new tab). 62% of IT professionals feel physically and emotionally exhausted. Another 42% are considering leaving their job within the next six months.
There is no easy fix for this – no universal panacea that will immediately allow you to correct course. Instead, getting better manageability in your IT department starts with giving your people the tools they need. What you need to do is deploy solutions that enable professionals to streamline their responsibilities, simplify their workloads, and free up time to respond to business needs.
This is where AMD comes to the rescue.
Meet the AMD Ryzen™ PRO 6000 Series Processor Lineup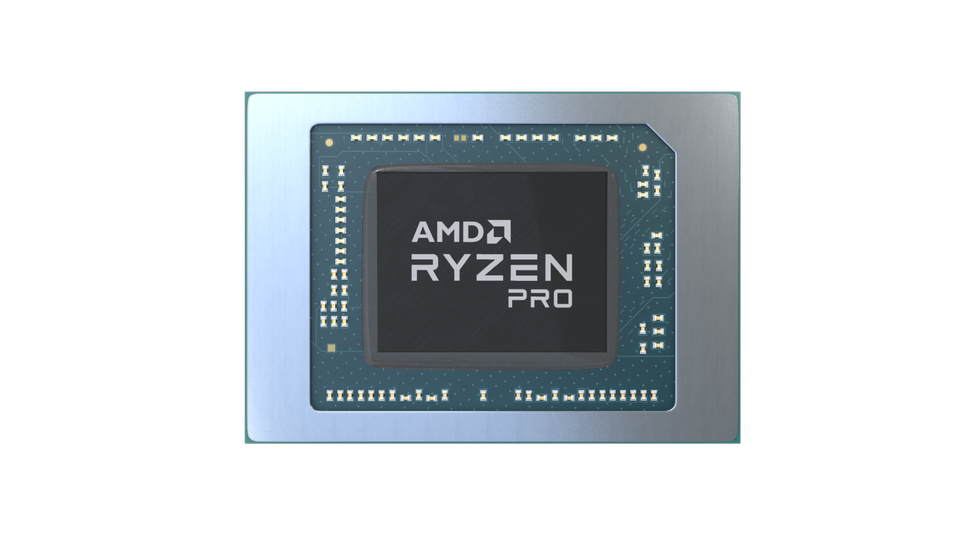 (Image credit: AMD)
As a company with over 50 years of experience designing and manufacturing consumer hardware for the business, consumer and gaming markets, AMD has a unique understanding of the challenges that today's IT departments currently face. AMD Ryzen™ PRO represents the company's answer to these challenges.
Designed to handle even the most demanding PC fleets, all AMD Ryzen™ PRO processors support AMD PRO management capabilities. A robust set of management features that make it easy to deploy, image, and manage an ever-growing and changing fleet of devices.
Support for multiple vendors. Give people the flexibility to choose their PC hardware with a single set of console tools that can manage hardware from multiple OEMs, whether they're based on AMD or non-AMD processors.
IT empowerment. Let your team easily troubleshoot both online and offline customer issues, remotely update and repair network devices, and track system restores and upgrades.
Easy Windows® Deployment. Keep your team on target and on budget with a seamless deployment process that takes less than two minutes per device. Spend less time keeping the lights on and free up your team to respond to business needs.
Reduction of overhead costs. Exercise granular control over your systems to ensure you only pay for the features you need and use.
Full compatibility. Support both your existing infrastructure and modern enterprise mobility management (EMM) solutions such as Microsoft Endpoint Manager and Microsoft Intune. Count on wireless support for over 32 open standards profiles.
Improved wireless network manageability. OEM-enabled AMD Ryzen™ PRO 6000 Series Processors include an integrated AMD manageability processor.
Learn more about AMD Ryzen™ PRO. (will open in a new tab)