Between the Grounded updates and the releases of Avowed and The Outer Worlds 2, Obsidian Entertainment had a lot to do. And yet, at the Xbox & Bethesda Games Showcase 2022, he announced a smaller, but no less interesting project, Repentance. It will be an investigative game set in 16th century Germany, following a 25-year-old murder case that our hero Andreas Mahler was involved in despite his guilt. Our actions and decisions will determine the level of education, lifestyle and research knowledge that will make each game unique. The adventure will also be original in its form, connecting illumination-inspired paintings and woodcuts from Upper Bavaria.
If you're interested in this concept, Pentiment's release date has just been set for November 15, 2022 on PC, Xbox One and Xbox Series X|S, and it'll be priced at just €19.99.
Explore contemporary history with a graphic style inspired by illustrations and woodcuts. Pentiment is a narrative adventure game set in 16th century Upper Bavaria during the time of the Holy Roman Empire. You play as Andreas Mahler, a highly intelligent traveling artist who unwittingly finds himself embroiled in a series of murders and scandals spanning 25 years in the fictional city of Tassing as well as Kirsau Abbey.

You have to make decisions about Andreas, from his level of education and lifestyle to how he will investigate the murders surrounding him. You can sneak into the abbey library after dark to find secret documents, play cards in the tavern to get information… You will have to choose how you will use your precious time to investigate various suspects. Every decision Andreas makes and every accusation will have consequences that will in turn affect the Alpine community that supports him for generations to come.

If you're planning to go to gamescom this week, you'll get a preview version of Pentiment that you can play in the public part of the lobby. The recommended demo starts after the first kill in the game and asks you to choose one of the three versions available to start building a list of suspects. You are free to use your time as you see fit, but the consequences of your choice and the possible justice that comes from it will not be revealed until the game's release on November 15th.
Like all other Xbox Game Studios products, Pentiment will also be added to Game Pass from launch, so you can play it across all platforms and even cloud gaming with Xbox Game Pass Ultimate for €12.99/month.
Read also: Avowed: First Person RPG Unveiled by Obsidian for Xbox Series X and PC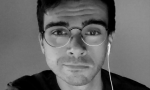 presence
editor

Favorite editor of your favorite editor since 2009, passionate about music that makes boom boom, follower of comics of all kinds. I've played too many Pokemon in my life.
follow me :


.