Hardware news Playdate: Prices, pre-orders, accessories … all about the hand crank laptop
Designed by Panic, to whom we owe the edition of Firewatch and Untitled Goose Game, the Playdate is a small yellow portable console with three buttons and a crank. This unusual concept is slowly approaching its release, and the designers have said it all!
Announced in 2019, the Playdate has unfortunately suffered factory closures and has therefore seen its release postponed. This obviously did not hinder Panic's ambitions, on the contrary. Before the live which ended not long ago, the designers announced that the console went from 12 to 24 gaming games, from 2 to 4 GB of storage, and from 149 to 179 $. All of these games, listed below, form the first season of the content, because Panic has opted for titles available for a limited time. These will be included with every console purchased upon release, and a new title will be playable every two weeks. Note that beautiful names participated, such as Zach Gage (SpellTower) and Bennett Foddy (Getting Over It), and that all the developers who wish to create on the medium will be able to do so from a dedicated site.
The games of season 1
Crankin's Time Travel Adventure
Battleship Godios
Boogie Loops
Casual Birder
DemonQuest 85
Echoic Memory
Executive Golf DX
Pinball Lifter
Forrest Byrnes: Up in Smoke
Hyper Meteor
Lost your marbles
Omaze
Pick Pack Pup
Questy Chess
Ratcheteer
Sasquatchers
Snak
Spellcorked!
Zipper
Saturday Edition
Whitewater Wipeout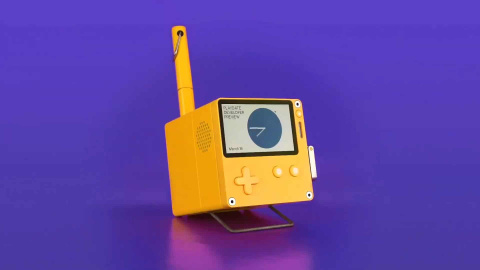 Pre-orders will start in July, on a date yet to be defined. Rest assured if you plan to get it, since the builder will notify you in advance. Note however that no information was given for Europe, and that it may be necessary to go through the import. Today's live also allowed us to discover two accessories. The first is the Playdate Stereo, a kind of dock in which to insert the machine. This will allow it to be placed anywhere, and to take advantage of two bluetooth speakers. They will improve the sound quality of games, but also activate a small radio called Poolsuite FM. For his part, the Playdate Cover will protect the small console against the sum of $ 29. Unfortunately, the price of the Playdate Stereo has not been disclosed.
Through MalloDelic, Journalist jeuxvideo.com
MP