After running 3 promotions last week, Sony Interactive Entertainment is logically loosening its sails on PlayStation Store promotions. However, he has a new initiative to offer this week with SF discounts valid until July 14, 2022 00:59.
They're up to 90% off and only cover 179 products, but even if they're not the biggest sales in history, there's still plenty to enjoy. We can buy Marvel's Guardians of the Galaxy: Digital Deluxe Edition for €9.99, Fallout 4 for €9.99, Digimon World: Next Order for €9.59 or Mirror's Edge Catalyst for €6.99.
Purchasing a PSN card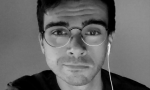 presence
editor

Favorite editor of your favorite editor since 2009, passionate about music that makes boom boom, follower of comics of all kinds. I've played too many Pokemon in my life.
follow me :


.