Share
tweet
Share
Share
Email mail
Sony continues to gradually reveal the characteristics of the future virtual reality helmet. PS5PlayStation VR 2. After the presentation final helmet a few months ago, the Japanese manufacturer now presents us on Official PlayStation Blog what will be the user experience. In this way, we will be entitled to a VR headset with maximum security, but also with many very practical features.
Focus on safety and comfort
Sony is betting big on this PlayStation VR 2 to make a name for itself in the VR headset market. Faced with tough competition marked, among other things, by the inevitable rise in prices for Meta Quest 2PS VR 2 has several options.
To do this, first of all, it will be necessary to offer a helmet with impeccable characteristics. At the same time, the Japanese company relies primarily on safety. First, the transparent view allows you to see through the helmet and thus navigate the real environment without removing the helmet. In this case, the cameras on the helmet will relay images to the built-in screen.
The player can then define the play space using the joysticks and relying on the PS VR 2 cameras. A notification will then appear as soon as you get too close to the boundaries of the defined area. Thus, there is no risk of hitting an object or a wall during the game. Additionally, we may want to keep this area to make future gaming sessions easier.
Several options for every taste
PlayStation VR 2 has various modes and options to suit the needs of all users. The headset has, above all, a VR mode that will allow you to enjoy games designed for virtual reality. This provides a 360° view with HDR video at 2000 x 2040 pixels per eye for a total of 4000 x 2040. In this mode, the image will be displayed at 90 or 120 Hz.
We will also be given a cinematic mode that will be used to display non-VR content on the headset, both for gaming and media. The content will then be displayed as a virtual screen with a Full HD HDR image at 24, 60 or 120Hz.
The option will also let you film yourself while playing, a small nod from Sony to streamers. However, you will need an official PS5 HD camera to take advantage of this feature.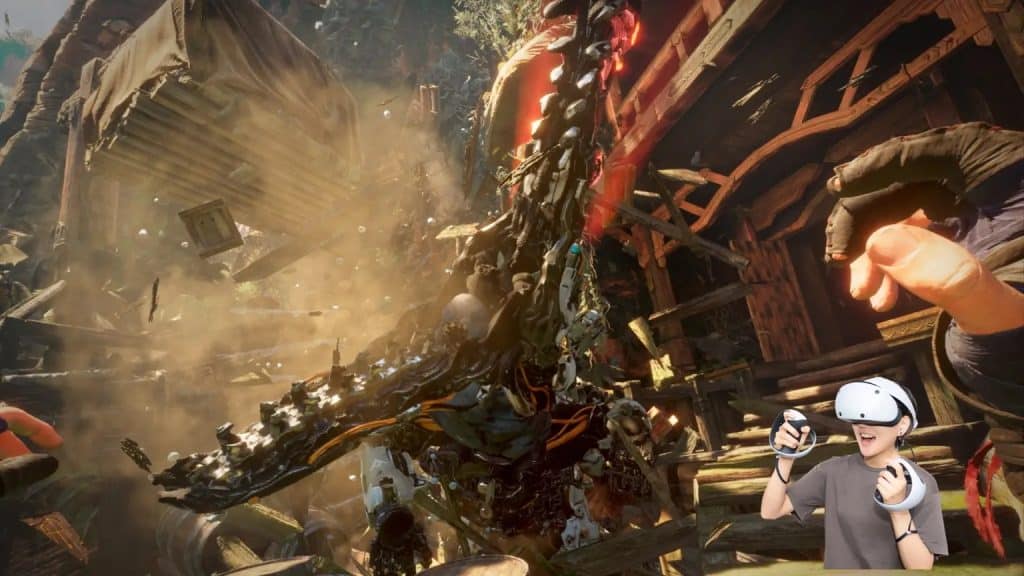 Despite a lot of information already revealed, at the moment we do not know when the PlayStation VR 2 will hit the market, much less its price. However, it is unlikely that it will appear in stores before the beginning of next year.